Click here to get this post in PDF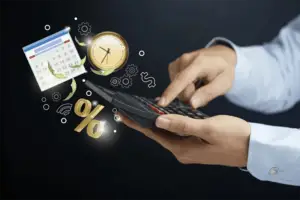 It seems no matter how hard some try, budgeting and taking control of their personal finances never comes easily. We would all love to live debt free and spend our hard earned money on things we love instead of paying bills but to do that it takes practice and self-control. If you are one of the many people in this world who wants to gain control of your finances, these tips may be extremely helpful for you.
Don't Be Afraid to Ask For Advice
If you have tried all of these tips and implemented them into your daily living but you still can't catch hold of your inbound finances, don't be ashamed to ask for help. A good financial adviser will be able to guide you into what you can do to meet your goals. They will be able to sit down with you and show you where you can make changes in your lifestyle to meet your goals. It is always okay to need some reassurance when you set financial goals for yourself, but sometimes inbound finances get out of hand. There are people out there that can assist you to manage finance invoices easily, which may be a wise decision that enables the smooth functioning of the business.
Go Into Detail
Are you wanting to save money for your youngest child to go to college? What about that trip to Europe you have been wanting to take since you graduated from college? Wanting to pay off all of your debt to make retirement easier? No matter what the reason is for wanting to get on track with your finances, a good rule of thumb is to know why. By making both a short-term plan and a long term goal you will be able to bring into perspective what you are doing with your money. Write down what your financial goals are. You can list them in the order of importance to you. Anytime you want to splurge on something new, look over this list and see if what you are wanting to splurge on is still worth it. When keeping your goals in mind, it will be easier to achieve both your short term goals and the ones that will come in the long term.
Apps and Websites Can Help
There are a lot of free resources on the world wide web that can help you achieve your financial goals. By doing a simple web search you can find apps and websites that track how much money you have coming in versus how much you are spending each month. This is great because it will show you where you can make cuts in your daily lifestyle that will save you money! Do you go out for coffee every morning? By simply making coffee at home instead, you can be saving yourself quite a bit of money every month depending on where you go. By tracking your spending habits on an app or website, you can decipher what is a need and what is a want. Once this is done, just start making cuts to the "wants" and watch your savings grow!
Start Knocking Out Debt
With all the money you have started to save skipping on your daily Skim Mocha Latte, you can start taking steps to knock out your inbound finances. Slowly, you can start paying off debt if you don't start accumulating more. It is suggested that you start with the lowest amount of debt and work towards the bigger ones. If you owe a medical bill and it's only $500, instead of making minimum payments on it, why not just pay it off in full? Keep doing this until you are making payments on your largest bill, no matter how big it is. By doing this you are teaching yourself how to manage your money and you are setting small achievable goals for yourself. Once your first bill is paid in full, you will get a sense of accomplishment and want to continue paying your inbound finances. You will also become more aware of what you are spending while you are out and learn to be more responsible with your money.
Make a Budget
One of the best things that you can do for yourself to control your finances is make and stick to a budget. If you know that you make $2000 per month, but your car note is $250, rent is $700, utilities are $150 and you spend roughly $300 on food every month, work that into your budget. With the remainder of what you have left, start putting that toward your goals, whether you are saving for that European tour or you just want to retire comfortably. Staying on track of your budget is definitely in your control and it may not always be easy, but in the end, it will be worth it! If you are in a relationship where the two of you share financial responsibilities, this will be something that you have to work together on. Consider an envelope budgeting method, that will keep things in visual perspective of where money is going.
Inbound finances are something that every person can start to dread at one time or another. By getting in control of your finances, you can really reap the benefits in the future.
You may also like: A Healthy Cash Flow is Essential for any Business