Click here to get this post in PDF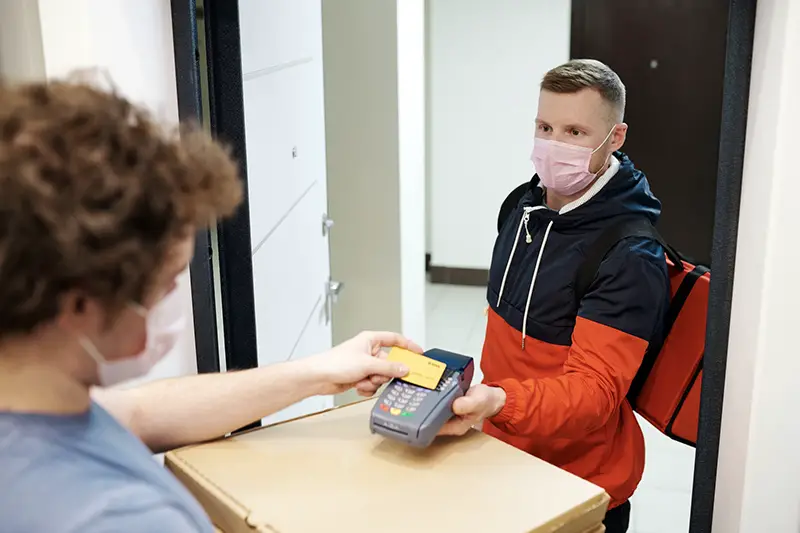 The pandemic is still out there, to say the least, with more and more people believing that another wave of infections will bring back the panic, quarantine, and restrictions. Despite all that, humankind has reminded itself that it was built to persevere and make do even in the most dire of situations.
As a result, many of the businesses and niches out there found a way to survive and make it through the most disastrous months of the pandemic. So let's take a closer look at the businesses that turned a profit on the pandemic, so to speak.
eCommerce and Online Retailing
It goes without saying that, since people were confined to their homes for most of 2020, they certainly did more online shopping than in previous years. But how much more exactly?
Well, the online retail sector saw such a massive increase that stocks of companies such as Amazon increased by over $1,000 in value in less than 4 months. This is seen as a massive boost, even when compared to the company's growth over the past five years. 
Naturally, this applied to almost every type of online store and retailer. Judging by the ever-increasing number of ads we now see for these kinds of stores, it's safe to say that the pandemic has brought success to them.
Online Trading and Brokerages
A couple of years ago, trading was yet to be discovered by the majority of people. Nowadays, everybody wants to find out who the best forex brokers are and which cryptocurrency they should trade next.
Online trading and brokerage firms saw a massive increase in popularity during the pandemic. Since more and more people got into trading in 2020 and expanded the market, thus increasing the values of both stocks and coins, brokerages now enjoy huge client bases and larger profits.
Online Conferencing and Meeting Solutions
You certainly should know what Zoom is by now – or Microsoft Teams or Google Meet. Some of them existed pre-pandemic but were of little to no use for the majority. Nowadays, however, almost every company has to rely on such software.
People have had to learn to work remotely during the pandemic. But this doesn't mean that the popularity of online conferencing software will lower after it ends. Why? People also realized that their jobs can be easily done at home and are now demanding flexible schedules – or even fully remote ones.
Entertainment Overall
It would've been a surprise if the entertainment industry didn't find a way to capitalize on so many people staying home and watching TV or surfing the web. Thanks to the pandemic, so to speak, we now have competitive pricing for on-demand entertainment platforms such as Netflix as well as a much wider array of shows to choose from.
A notable mention is the video game industry, which saw a massive increase in both following and profits. People either picked video games as a new hobby or returned to them. 
The Bottom Line
Naturally, these were not all the businesses that are extremely profitable during the pandemic. If you check the top forex brokers out there that also let you trade stocks, you'll see that a wide variety of companies are experiencing success, regardless of their niche.
In the end, it was all about risk management. If the business owner knew how to manage the funds and adapt to the new conditions, their company would be successful even during the pandemic.
Disclaimer: This article is not intended to be a recommendation. The author is not responsible for any resulting actions of the company during your trading/investing experience.
You may also like: 5 Business Booms During the Pandemic
Image source: Pexels.com