Click here to get this post in PDF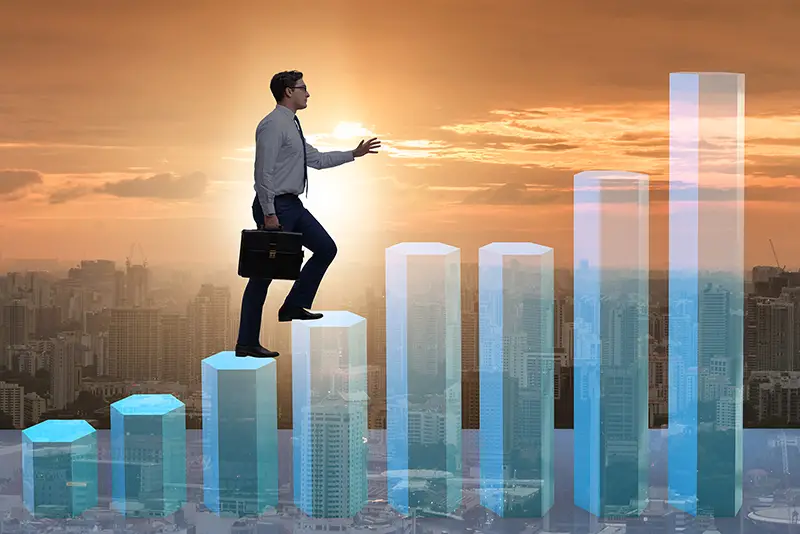 Covid-19 has affected everybody in some way or another. Whether it's job loss, the sad loss of a loved one, or strict policies governing what you can or cannot currently do, the virus has had a severe negative impact on many people.
As with most incidents though, not everyone has been negatively affected and some businesses are actually prospering through this difficult time:
Delivery Services
At-Home Fitness
Pet Products
Video Games
Video Call Apps
Because online retail delivery services are seeing a boom time as a consequence while people seem to be getting the dog out more. Being stuck inside with nothing to do means a lot of people are either exercising more or playing video games when they're not making use of video calling apps to check in with family and friends.
Servicing the World
Online retail has almost doubled through 2020 and continues to rapidly grow which has led companies like Amazon to create many new jobs, and these products ordered online need to be delivered.
Packages are being wrapped and stacked, placed on the intrinsically safe load cells then shoved into vans ready to be shipped. Because of the increase, deliveries are at an all-time high with courier service Hermes reporting that they are shipping 3.5 million items per day and have hired an extra 10,500 staff to help fulfill orders.
DIY Gyms
Personal fitness seems to be increasing all the time but with gyms currently closed because of lockdown measures, at-home fitness products are performing exceptionally well. Peloton seems to appear on every ad break and even Sky is providing free fitness videos and apps to subscribers.
With not much to do, exercising seems like a viable option to pass the time and get well doing it as sales appear to reflect. Current research shows that fitness equipment such as exercise bikes sales has grown by 170% in the time period since Coronavirus restrictions began.
Furry Friends
Everyone is getting out to the parks lately and the dogs are loving it. Not only has the demand for new dogs increased but pet-related products have been flying off the shelves. Popular pet brand, Chewy has reported a 39% increase in new customers and a 45% increase in sales.
The animals are apparently getting more love than ever as Nestle has reported that pet owners spending more on premium products during the lockdown. 
Passing the Time
The games industry has always enjoyed steady growth but video game sales have exploded since the start of the pandemic. Adults and kids alike, being off work or out of school have contributed to massive game sales over the past year earning the US industry sector a whopping $29.4 billion.
Online games such as Fortnite and the rise of eSports on consoles such as PlayStation and Xbox have contributed greatly to the current growth but mobile phone game sales have also seen a massive increase of around 20% in Europe alone.
Face to Face
There was a time when the video call was for awkward business meetings or project management and even though apps like FaceTime have been available on mobile devices for a long time, video calling wasn't a commonly used feature before Covid.
However, because of social distancing and lockdown restrictions, the video call industry has been booming. Consumers are using video call apps such as Skype more than ever so that they can check in on family and friends while restrictions are in place.
You may also like: Get Inspired: 7 Successful Businesses Launched by Students
Image Source: Shutterstock.com