Click here to get this post in PDF
College is a perfect time to try something out. And it can be anything, from a new healthier diet to starting a business. A lot of students have done it before, so if you have a great idea in mind, it might be the best time to try and bring it to life.
One might worry that it is going to be impossible to balance studies with business. Well, it is not going to be easy, but it is possible with time management and proper planning. 
And in case you are stuck with any type of college assignment, there is always an essay editing service that can edit an essay for you. To get inspired, just look at these businesses that were launched by students.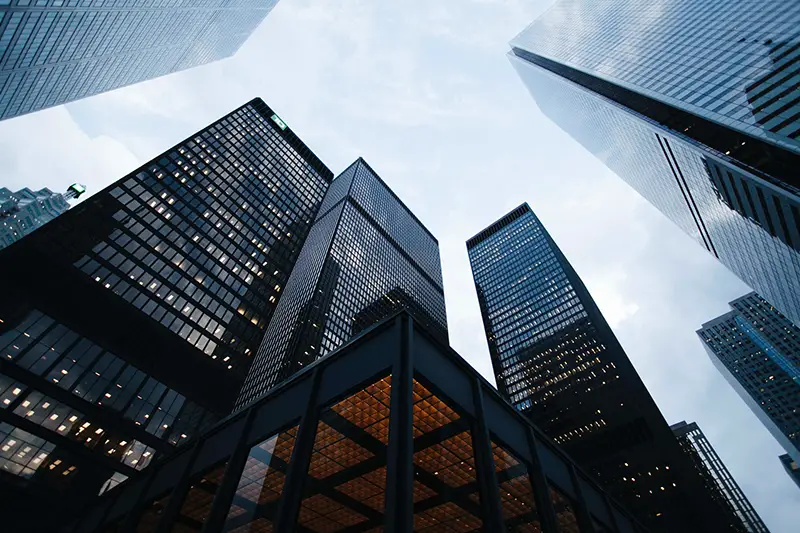 Facebook
It is now a pretty well-known story, but it is still a dashing example. Mark Zuckerberg started Facebook while studying at Harvard as a site for meeting other college students. It was just a great idea in 2004 but now it is a billion-worth company. 
Of course, he wasn't working on his own and the success didn't come overnight. Yet, all of that is history now and Facebook is one of the most successful social media platforms worldwide.
Google
Here is another inspiring example of a company that was started in college. Larry Page and Sergey Brin were Stanford students at the time and decided to work on their idea. The first name of the system we all know was "BackRub". 
In 1996 they started developing the idea and get an investment of $100,000 that helped to start a company in a garage. But at one point it was hard to combine with studies and they even considered selling it to Excite. Luckily for them, Excite rejected the offer and now Google is a self-standing company that is worth about $280 billion.
Time Magazine
A business idea doesn't have to be related to software development exclusively. Of course, the IT industry is on the rise, but being a successful provider is about fulfilling the demand for certain products or services. 
For example, Time Magazine was also founded by college students in 1923. Britton Hadden and Henry Luce studied at Yale at the time and they worked at Yale Daily News. They used their experience and talent to begin the first American weekly news magazine. 
Nowadays it is one of the well-known and respected publications in the world. It is a perfect example that a business idea might deal with a niche that hasn't been taken before but people need it. Take the best essay writing services reviews at https://nocramming.com/ for inspiration. They might not be as big now, but it is all about providing students with credible advice.
FedEx
Today FedEx is a shipping company known to almost anyone in the world. And it has also started in college. The idea of overnight shipping was actually developed in the economics class of Yale student Frederick W. Smith. He decided to turn this idea into a company. 
This is how the company using air freight for shipping has begun. It wasn't all easy and in the first year the company lost a lot of money, but they've come back strong and continue to deliver their services till this day.
EarTop Technologies
You probably think that you haven't heard of this company before. But you've probably heard about Bluetooth technology, right?
The company was started in 2011 by University of Miami students Ketan Rahangdale and Jaiyu Ni. The idea came from DJ experience and desire to get rid of those wires that are always in the way. This is how video and audio technologies started to go wireless in the first place.
Dell
Dell was founded in 1984 by Michael Dell. He started it in his freshman year at the University of Texas, just when he was 19 years old. At that moment he had about $1000 but it didn't stop him. 
By the end of his freshmen year, he had sold $80,000 worth of computers. So he definitely was on the right path. Eventually, he dropped out to devote all of his time to the business. Michael Dell became one of the youngest self-made billionaires of his time.
Microsoft
Of course, this list cannot be inspiring enough without this giant corporation. Bill Gates and Paul Allen met in high (and middle) school. They both had a passion for programming. 
Soon enough Bill Gates entered Harvard but eventually dropped out to focus on their idea. And we all know how it went. Microsoft is one of the industry leaders to this day.
In Summary
It is not only about having an outstanding idea but also about being passionate about it and working on your skills. If you want to become a writer or start a digital content company, you need to always work on improving yourself, studying, and following effective programs, like writing school by Dan Chaon, for example. 
Anything is possible when you have vision and dedication. And of course, these are not the only businesses that were founded in college. There are many of them, such as Reddit, WordPress, Snapchat, etc. Many future successful corporations are in the starting stage right now. So it is a perfect time to begin.
You may also like: Develop These Characteristics of Successful Entrepreneurs