Click here to get this post in PDF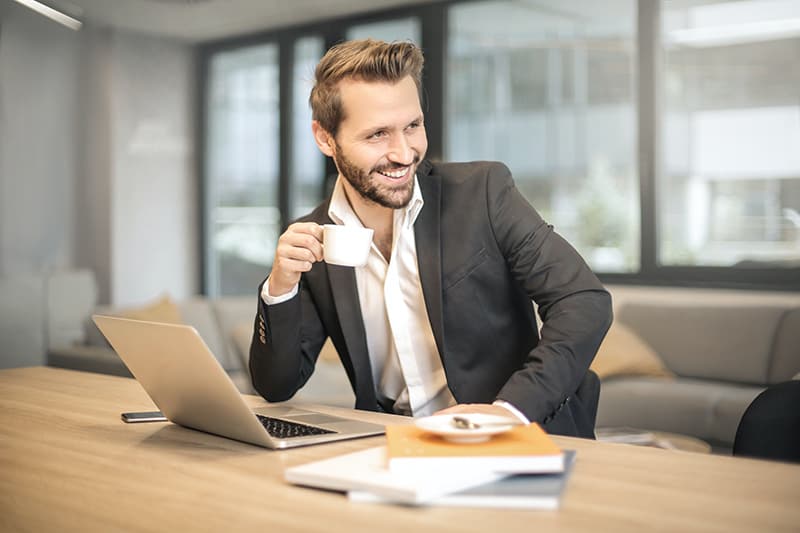 Taking risks is never easy, but the current economic and health climate makes stepping out on a limb a scary proposition. Fortitude is a necessary trait for anyone seeking to forge new paths. Nowhere does the road ahead offer a potentially bumpy ride than in the area of business. Commerce is a particularly fickle field at the moment.
So, what does this mean for those who would wish to start a new business? As recently as 2016, the U.S. saw the rise of up to 550,000 entrepreneurs every month. That significant figure indicates there is a drive in the Country to create new business opportunities, even in the face of barriers. Starting your own business can be an exciting, life-affirming adventure. If you possess a few of the following key characteristics, to go hand-in-hand with attaining an MBA, you will increase your odds of getting a business off the ground.
Optimism
To be successful, you need to believe in yourself and your vision. In the best of times, creating and maintaining a new enterprise requires unbelievable work toward and unfailing devotion to your cause. You need to possess confidence to the point of cockiness. Optimism pushes back negative thoughts that, if you allow their intrusion, may cause you to fall behind your timelines and fail to overcome some significant hurdles that dot any new business landscape.
Curiosity and Drive
Related attributes to a positive attitude are a sense of curiosity and a take-no-prisoners approach. Curiosity can make you thrill to work every day, and a sense of drive means you will leave nothing to chance to satisfy that curiosity. You should ask questions every day: How can I make this widget better? How can I move this product more quickly? Having drive means you will find the solutions to such questions.
Knowledge
Work smarter, not harder is an overused phrase in business. However, the words can apply in this case. You will increase your chances of new-venture success by obtaining an MBA for entrepreneurs, an accomplishment that will translate to your being able to base decisions on gained knowledge, not guesswork. While you can gain valuable insight from work experience and on-the-job observations, you can profit more from an MBA program's intense curriculum, consequential peer and teacher interactions, and required hard work.
Open-Mindedness
Opportunity and ah-ha! moments can come out of nowhere. What individuals have gathered in other fields can point you in unexpected, advantageous directions. For example, read more about the skills gained by those who work toward a degree in educational policy – particularly that of learning how to influence others. Many ideas and concepts can translate from one field to another; you may slow your progress by not acknowledging this. It pays to climb out of your comfort zone to interact with and observe those on tracks different from yours.
---
---
Certain personal attributes or characteristics define successful entrepreneurs. Ideally, you will find these somewhat abstract identities inherent to who you are. However, by identifying to what degree you possess each, you can build upon deficiencies and hone strengths.
Image Source: Pexels.com