Click here to get this post in PDF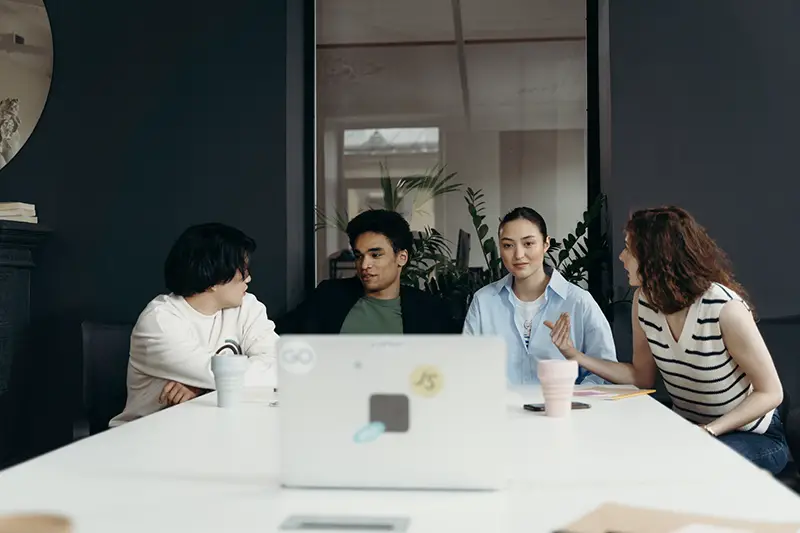 With 82% of meetings impacted by Coronavirus, businesses spent the first days of initial lockdowns desperately trying to accommodate for video conferencing software that now accounts for as many as 200 million daily meeting participants. While initial video meetings were rife with connection delays and setbacks, most of us have now reached a stage where we're able to hold semi-professional sales meetings online. But, as vaccine programs continue to gain traction, many professionals are wondering what the future of meetings actually has in store.
Already, countless companies have stated a drive towards permanent flexible or remote working setups, but few have stated what this means for meetings moving forward. On the surface, it may seem like Zoom meetings will continue to take precedence, but a deeper look at the issue reveals that this may not be the best path. Of course, to some extent, Zoom meetings will now always have their place, especially with regards to global sales. But, the simple fact remains that even well-prepped Zoom meetings are no replacement for face-to-face sales pushes.
Obviously, the push away from the physical office puts some cats among these pigeons. Companies looking to bring in-person meetings back shortly will need to consider alternatives like the perfect virtual office address or even just one-time meeting room bookings that accommodate meetings without the commitment of long-standing but largely empty premises. But, for companies who take this step to supplement their ongoing Zoom focuses, the following sales-specific benefits could soon bring back meeting power that's remained frustratingly out of reach behind the screen. 
The power of touch
While the ability to touch clients looks set to pose some logistical challenges for a fair time to come yet, it's vital to remember the place that simple gestures such as handshakes once held in the sales sphere. Unlike a weak wave on a Zoom call, a strong handshake has the power to exhibit everything from confidence to warmth. A positive first impression from a decent handshake can even begin to form trusting relationships that transform into sales down the line.
In this sense, moving back to physical meetings is essential for reforming that much-needed first impression that goes a long way towards fighting the sales battle for you, creating an already-receptive audience for sales pitches that you've surely spent the past 18 months getting right. Obviously, with talk of elbow bumps as a workplace permanent, businesses may need to rethink how exactly they make touch work from a sales perspective. Either way, adding this meeting extra back into the mix is guaranteed to at least drive sales somewhat back on the right path.
Body cues you can read
More even than a decent pitch, body language plays a massive part in both sides of a sale. On the one hand, open, expansive, and even mirrored body language from the seller can help to put clients at ease, and in a more favourable mindset. The ability to read a client's body language, such as crossed legs and signs of impatience, can also act as a reliable indicator of the need to move on or change tact to ensure a pitch impresses.
Obviously, body language is still evident during a Zoom meeting, but it's much harder to read and see these cues. In this sense, sales teams have had to drastically adjust or altogether remove the ways that they use body language to inform a pitch. This makes it far more difficult to get a positive message across and to tailor each pitch to the tone of the 'room'. And, that's something that getting physical again as soon as possible can help to overcome. 
Personal connection
Alongside body language, face-to-face meetings are rife with subtleties that build on personal connections, such as tone of voice and eye contact, both of which can help to create an immediate sense of warmth and trust. These benefits are almost impossible to get across on a screen, and if clients don't feel that personal connection, it's far easier for them to turn away. By getting back to in-person meetings, it's therefore possible to once again create a sense of personal obligation that sees clients considering your offers and agreeing to work with you when they might not have over Zoom.
Meetings, like everything, have changed drastically during pandemic life. But, to say that in-person meetings have no place in the new workplace normal is to oversimplify the issue. Certainly, businesses looking to supercharge their efforts moving forward could benefit from thinking about getting physical, with sales at least, as soon as they're able.
You may also like: Top Tips for Effective Team Meetings
Image source: Pexels.com