Click here to get this post in PDF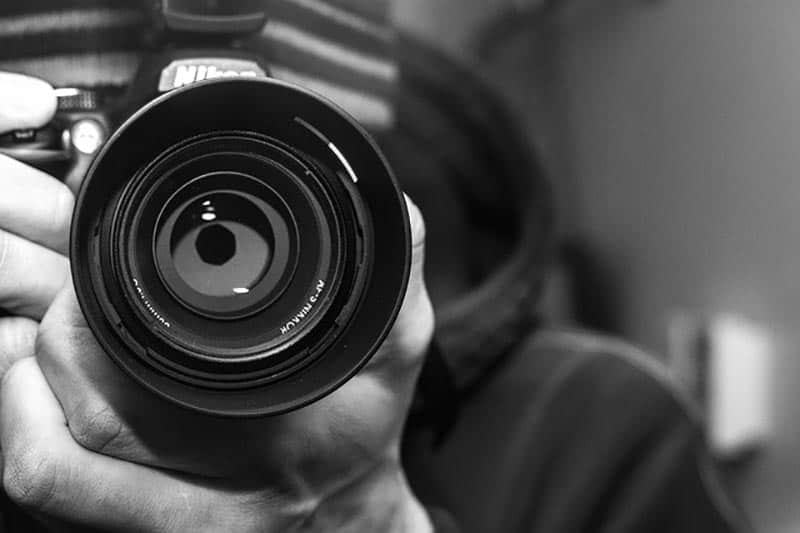 Image source: Pixabay.com
Did you know that most business owners don't find Instagram appealing for their campaigns? And this under the circumstances where Instagram is one of the most popular platforms of the world!
The number one reason invoked shows that people don't understand how to promote their products or services on a platform with over 500 million accounts active every single day.
It's true. Instagram is a highly visual platform, that doesn't allow too many promotional links. Still, this doesn't mean there aren't ways to build a loyal following and establish your brand as an authority. One of those ways is influencer marketing, another is buying Instagram views. We're going to show you how influencer marketing can be useful for any type of business.
Who are Influencers & How to Find Them?
The term influencer defines a person who managed to build a large and engaged following using a social media platform. Thus, influencers can be on YouTube, Facebook, Twitter, and other platforms, not just Instagram.
However, the Instagram influencer marketing industry is valued at over $2 billion and is considered the most developed of all. This may have to do with the fact that Instagram is more of a visual platform and people don't need to carve time out of their busy days to view a post. It literally only takes a few minutes to see an image or watch an Instagram story and leave a comment.
But how do you find these people?
Since their main feature is their following, finding influencers is not going to be difficult. However, it may be a bit confusing when it comes to identifying the ones that could be of help with your specific campaign.
For this, check the following:
Niche or type of content – Their content should be a good fit with the product and services you want to promote. For instance, you shouldn't choose an influencer who constantly talks about a healthy lifestyle and healthy diets to promote carbonated drinks or fried foods.
Following engagement – Just because an Instagram account has a huge following, it doesn't mean it's a good fit for a promotion campaign. Check the number and type of comments each post registers. As a quick tip, comments should be something other than 'great post' or 'nice'.
Other campaigns – Instagram influencers are interesting for all sorts of brands, so first make sure they are not running other campaigns that may conflict with yours.
 To give you an idea of how an influencer channel looks like, have a look at these: @jayalvarrez (adventure travel), @joannagaines (renovations and interior design), @muradosmann (photography), and @sincerelyjules (fashion). Of course, the list could go on, and these are only a few of the numerous people who actually make a living by posting content on Instagram.
Why Instagram?
This is a fantastic question, especially considering the plethora of social networks available right now!
The answer is simple: people from all walks of life use it on a daily basis! Not to mention, according to a Quintly study, this is the platform where people interact with content creators the most.
Finally, it turns out that users are quite receptive to sponsored posts (65% of most-performing posts promote products). This happens because Instagram forces content creators to be original in using visual cues to highlight the most important features of a product or service. This way, users are not bothered with boring texts or unwanted promotional messages.
Why Influencers?
As you probably imagine, working with an influencer will require a contract where they offer to expose their audience to your campaign in exchange for something (usually money, but can also be free products).
So why invest money in an influencer when you can build your own following?
While having your own engaged following makes a lot of sense in the long-term, an influencer marketing campaign will bring faster and better results in the short-term. Keep in mind that the influencer(s) you choose to work with already invested the time and creative resources to build their engaged following.
Moreover, building a following is a tedious and demanding activity that requires time, financial resources, and several trial and error cycles. It's not impossible to build, but before you try anything, we recommend an online course on social media marketing. It will provide the basic steps and guidelines towards building an effective online presence for your brand.
Instagram Influencers have Their Followers' Trust
There is a special connection emotional between an influencer and the people who follow them.
First of all, followers are subscribed because they actively choose to be. They enjoy the content that's being shared and are challenged by it (which leads to insightful conversations in the comments section).
Second, the relationship is authentic, creating a level of trust even the biggest brands struggle to achieve. As a result, when an influencer recommends a product or service, it comes as a friend's advice, not a cold-hearted campaign.  
Finally, marketers report that working with an influencer has created better leads and helped expose their campaign to a wider range of people. This happens because people really take into consideration the opinion of an authority figure in their lives (in this case, the influencer).
No Ad Blockers
Adblocker software came as a blessing for many internet users, but many marketers consider it a curse of the modern age.
Still, the very popularity of such software shows that users feel overwhelmed by promotional messages, and marketers should find more unique ways to create leads. Influence marketing is one of these ways because it is a lot more than just a stone-cold commercial.
Furthermore, by working with an influencer, you can use their knowledge of their audience to customize and adapt the message. As a result, users won't feel like your campaign is invading their privacy.
In conclusion, through Instagram influencers, marketers can improve their game and attract the right type of people for their campaign. This makes the process a lot more fun for both users and promoters, and leads to creative messages and challenging opportunities!
You may also like: 5 Top Marketing Tips for New Businesses
About the Author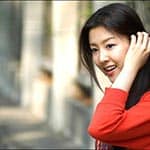 Oli is a working mum who has a passion for teaching and all things educational. With a background in marketing, Oli manages the digital channels and content at Courses.com.au