Click here to get this post in PDF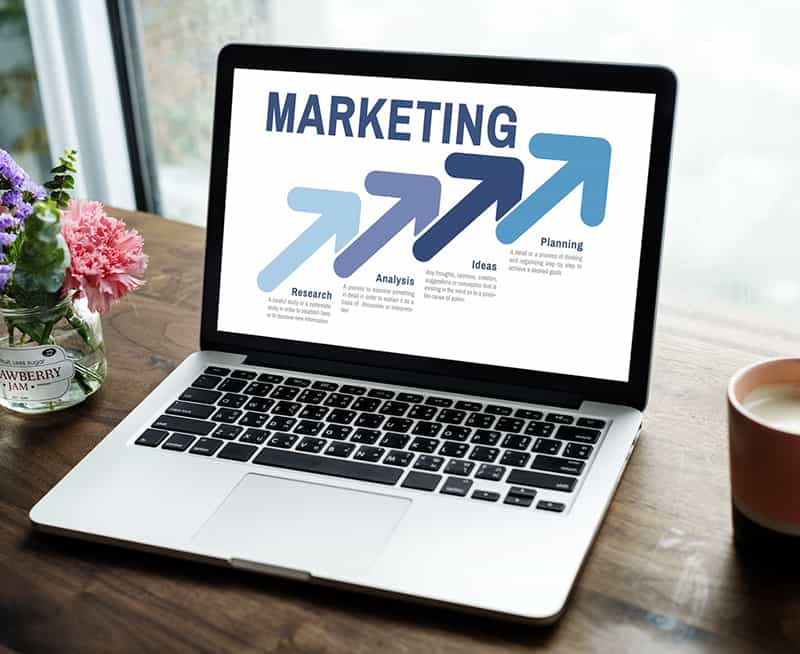 By implementing these marketing tips in your new business, you will maximise your chances of success and for sustainable ongoing profits.
This article is sponsored. For full disclosure see here.
Develop a Unique Selling Proposition
Customers need to know why they should use your product or service.  To develop your unique selling proposition (USP) you must be clear on what business you are in and what products and services you will offer.  You also need to understand who your competition is and know what your sales strategy will be.
Once you have decided on your USP you need to use this in all your advertising and marketing to attract new customers and pull them away from your competitors. Give your prospects clear reasons to buy from you or to use your service.
Test Your Market
Before you create a product or service it is essential to know that there is a demand for it.  Your decisions should not be made on an arbitrary, subjective feeling.  You need to be meeting needs and wants.  When you are sure that there is demand, you need to test the market by testing one price against another or a headline against another, or a media against another and analyse the results.  Be sure to test all the sales variables and to leave nothing to chance.
Ensure you are Targeting the Right Audience
Often when preparing and developing ad campaigns and marketing promotions, marketers lose sight of whom they are targeting. 
It is essential that you understand your customer's needs and wants and be able to satisfy those needs. Customers will respond to how your product or service will save them time or money, or improve their life.  Make sure this is clear in all of your marketing.
Give Your Marketing Efforts the Time it Needs
Too many businesses get tired of their ad campaigns and stop them before the marketplace tires of them.  If it is pulling in business it should not be abandoned for another campaign that has yet to be proved.  By all means, test different ideas and concepts, but do not do this at the expense of something that is working.  Take your current ad and use this as the "control" and test the new ones against it.  When the new advertisment has proven itself as a better performer, only then should you replace your control. If you are lacking experience in this area it is highly recommended that you outsource this activity to experts such as PPC PRO Agency. They can help you optimise your ad campaigns and increase your ROI.
 Make it Easy for Customers to do Business with You
Customers should be able to contact you easily.  Contact information should be readily available.  Offer as many means of contact as possible, whether this is via telephone, email, social media or a contact form on your website.   Customers should not have to search the entire web just to find a means of contacting you.
Is it easy to order from you?  Is your website easy to navigate? Are you providing a fast, efficient and professional service? 
If you focus on the customer with everything you do, you will find that your marketing campaigns will be more effective and profits will increase accordingly.
This article is sponsored.
You may also like: The Importance of Proper Marketing Campaigns