Click here to get this post in PDF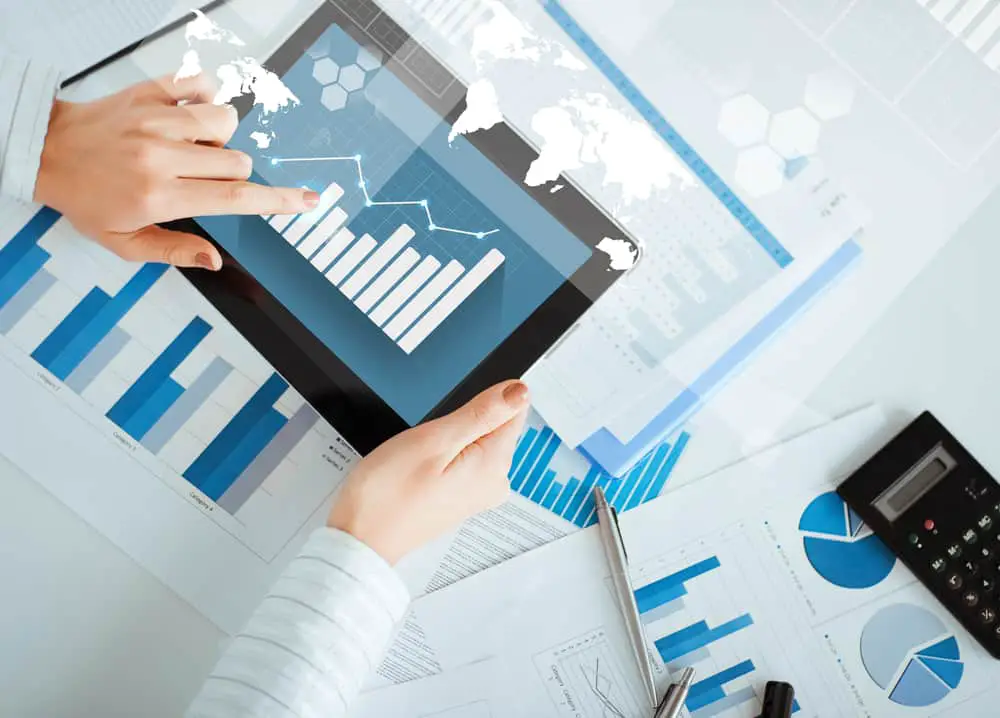 We earn commissions if you shop through the links on this page.
Businesses can be handled in so many ways. Sometimes business owners launch a startup and reach success at a very early stage. Some other times you have to undergo several failures until you achieve what you have planned. But at the core of every single affair, your start in your business career lies the skill of presenting your work; i.e. every business needs a finely crafted marketing campaign.
It's a must to win the trust
People need to get informed about your existence. It is not too probable that clients will start hiring you or buying your products out of the blue. The process of building trust between you and your clients can be a long-lasting one. It cries out for a lot of thinking and work in order to convince your target audience that your venture has what they need. And once you realize that you have earned their loyalty, always keep pushing and staying active in nurturing your mutual trust. For example, if you offer automotive services, you can accelerate things by using SEO for Automotive Services.
Beating social shells
No enterprise can function on its own. That is probably why the words business and partner are so often used together. Being isolated from other businesses will slow down the pace of your own progress. On the other side, exposing your business to other similar operations will improve your business opportunities and you might even reach your career goals sooner than you have expected.
Today many people use social networks for stronger bonding. However, many of us spend time on social media discussing other people's babies and political beliefs. In such an arrangement, presenting business can be interesting to social media users. Consequently, online social networking can have a beneficial effect on your business.
Enticing video hype
Today everything is about moving pictures. Adults, teenagers, children, even older people have gone crazy about Internet clips and dynamic TV programs. Delivering a marketing message in an old-fashioned way is very hard in such surroundings. For the benefit of your business, you have to join the club and draw attention to your products through videos. Since nowadays videos are made in high resolution, such a campaign has to be constructed and accomplished in a detailed way, to attract clients and not disinterest them from what you offer. It certainly has to be realized with adequate video excellence, so as to give your brand an additional boost for better perspective in the future.
Discover thousands of Adobe Premiere templates. Our video templates help you create the perfect styles for your project.
Learning for future campaigns
Nobody can teach you as well as your own mistakes can. When you start a business-promoting procedure, after a while you can already tell whether or not the procedure has been adequately prepared. If it turns out to be a real failure, you can alter it and learn from your bad moves for future campaigns. Basically, whatever you can measure in online business marketing is a great legacy for your next advertising policies, so that you get feedback for your current marketing strategies. It also relates to non-web business advertising affairs, where it is necessary to calculate the leads and undertake some steps for more successful future operations.
Constituting a distinguished brand
If marketing campaigns for your business are conceived and applied in a successful way, you will form a remarkable and trustworthy brand. That should be the final goal in every marketing campaign. Also, a catchy brand name is something that people memorize quite easily.
Once you have learnt that your products and services keep receiving accolades by your customers, you only have to carefully water the plants of trust that you have so successfully nourished. In that phase of developing a business, the crucial thing is that you stay loyal to the brand and business itself. If you manage to do that, your clients will be able to feel that you care.
A classy product without fine marketing is like a gifted piano player without a mentor. Only when the product has been dressed up for promotion will a business start bringing gains and earning the trust of your present and future clients. This is what sells products and pushes businesses forward and every enterprise has to apply those strategies in order to succeed.
You may also like: What Influences People to Trust in a Brand?
 About the Author 
John J. Stone is a business consultant at Algorithm Seo Sydney. Through years of experience, he became a devout believer in the notion that form should always follow function and that developing the ability to think outside of the box is a prerequisite of being a successful entrepreneur.