Click here to get this post in PDF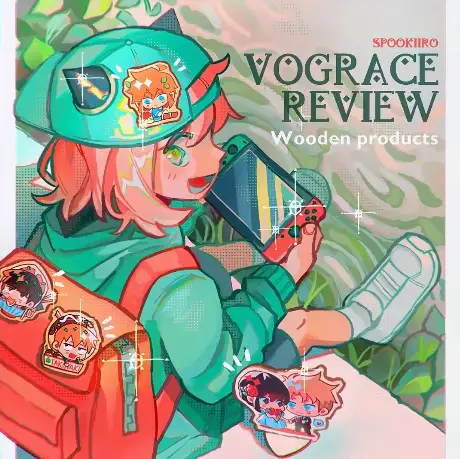 In today's competitive business landscape, effective marketing and brand promotion are essential for success. Businesses are constantly searching for innovative and cost-effective ways to reach their target audience and leave a lasting impression. One highly versatile and often underestimated promotional tool is the custom keychain. They offer a unique and comprehensive way to promote your business, enhance brand visibility, and foster customer engagement. In this article, we will explore the power of promotional products, delve into the benefits of using custom keychains, and provide practical tips on how to effectively utilize them for your business.
Power of Promotional Products
Studies have consistently shown the significant impact of promotional products on brand awareness, customer engagement, and sales. Promotional products like custom keychains have remarkable ability to increase brand recall and recognition among consumers. According to the Advertising Specialty Institute (ASI), 85% of recipients remember the advertiser who gave them a promotional product, and 58% recall the company name and message. These statistics highlight the power of promotional products in creating lasting impressions and keeping brands at the forefront of customers' minds.
Custom Keychains: A Versatile Promotional Tool
Among the vast array of promotional products available, custom keychains stand out as a versatile and practical choice. There is a wide range of keychain options to suit various preferences and budgets, including metal, plastic, leather, and novelty-shaped keychains. The true beauty of custom keychains lies in their customization options. Businesses can incorporate their logos, colors, slogans, and unique designs, creating a keychain that perfectly represents their brand identity. This customization allows for a tailored promotional approach that resonates with the target audience.
Cost-Effectiveness and Longevity
When considering promotional items, cost-effectiveness is a crucial factor. Custom keychains offer an affordable solution compared to many other promotional products. With bulk orders and various materials to choose from, businesses can obtain high-quality keychains at a reasonable price. Moreover, keychains possess inherent longevity. Unlike flyers or brochures that are easily discarded, keychains serve a practical purpose, organizing keys and accompanying individuals wherever they go. This extended lifespan ensures continued exposure for your brand, generating repeat impressions and maximizing the return on your investment.
Enhance Brand Visibility
Custom keychains act as portable mini-billboards, showcasing your business's brand and message wherever they are carried. By incorporating your logo, colors, and unique design elements, keychains create a visual connection between your brand and potential customers. This visibility increases brand recognition and recall, making it easier for customers to remember your business when they require your products or services. They provide a tangible representation of your brand that can leave a lasting impression and set you apart from your competitors.
Increased Customer Engagement and Loyalty
Custom keychains have a remarkable ability to engage customers and foster loyalty. They serve as conversation starters and icebreakers, initiating interactions and creating opportunities for businesses to engage with potential customers. Keychains can also be used as giveaways or incentives to encourage customer engagement and loyalty. Offering custom keychains as rewards for referrals, social media contests, or customer loyalty programs not only boosts customer engagement but also increases the chances of positive word-of-mouth marketing.
Practicality and Functionality
One of the key advantages of custom keychains is their practicality and functionality. Keys are essential daily items, and keychains help keep them organized and easily accessible. By providing customers with a useful tool, businesses ensure that their promotional item remains in constant use, maximizing brand exposure. Additionally, businesses can explore keychains with additional features such as bottle openers, LED lights, or USB drives, adding further value and utility to the item.
Distribution and Marketing Strategies
To effectively leverage custom keychains as promotional tools, businesses must consider distribution and marketing strategies. Keychains can be distributed at trade shows, conferences, and networking events, or included as part of product packaging. Integrating keychains into existing marketing campaigns or as part of a larger promotional package can enhance their impact and reach. Furthermore, utilizing online platforms, e-commerce channels, and social media platforms allows businesses to reach a wider audience and generate greater brand visibility.
Measuring Success and ROI
To gauge the effectiveness of custom keychain campaigns, it is essential to establish key metrics and methods for measuring success. Tracking website traffic, coupon codes, or conducting customer surveys can provide valuable insights into the impact of your keychain promotions. By analyzing sales figures, customer retention rates, and brand awareness metrics, businesses can evaluate the return on investment (ROI) of their keychain campaigns. This data-driven approach enables continuous improvement and optimization of future promotional strategies.
Conclusion
In a highly competitive business environment, custom keychains offer a perfect way to promote your business effectively. Their versatility, cost-effectiveness, and practicality make them an ideal choice for businesses looking to enhance brand visibility, engage customers, and foster loyalty. By leveraging custom keychains as promotional tools, businesses can leave a lasting impression, increase brand recognition, and ultimately drive success in their marketing efforts. So, why not consider incorporating them into your promotional strategy and take advantage of their unique benefits for your business?
You may also like: Here's How Promotional Products Make An Impact On Building Brand Image