Click here to get this post in PDF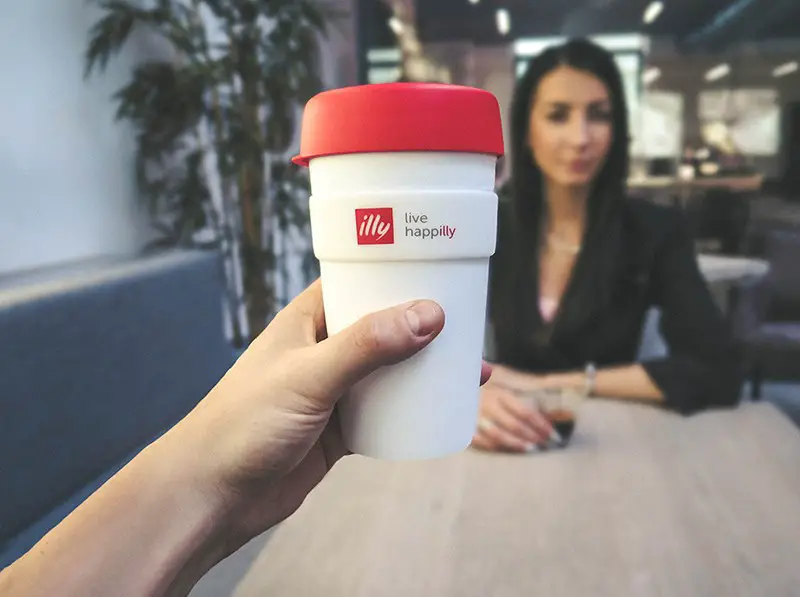 Every business, big or small, offline or online, wants to be promoted one way or another to gain market share. All of the companies want to be etched into the customers' minds and have their own brand identity. They want to be remembered and recalled by their customers and be part of their lives. Such aspects can either be achieved by direct promotional activities like advertising, social media ads or indirect advertising by corporate gifting or business stationery.
When it comes to developing a brand image, promotional products also act as a major part of enhancing the performance of any brand. In recent years, this trend has become part of every brand's marketing and advertisement campaign. This is the best way to create brand awareness because it not only gives better sales but also profits the business in the invested capital.
In the niche market, such companies get noticeable that use unique promotional items. They are then even promoted more on social media via influencers and word of mouth. As we know, individuals are exposed to hundreds of options in front of them, and brands having the best message and promotional products stand out in the competitive market. According to Derek Capo from Star Quix "Instead of interrupting, work on attracting." For this purpose, business entities need such promotional strategies to reach out to more potential customers and be differentiated from competitors. This is the most cost-effective way to display your brand products and values.
CREATE BRAND RECOGNITION AND NEW CUSTOMERS – Promotional business items such as pens, T-shirts, branded lanyards, pencil holders, etc. must use the brand's logo, name, and tagline. This will develop a sense of brand familiarity between the customer and the brand. Also, promotional items are low in cost and can be transferred from one person to another. Sending one or two things to someone will be a good idea to make your business thrive. Specifically, if you are an online business, currently, there is a rise in the trend of sending free giveaways that increases brand awareness.
SURPRISING IMPACT OF PROMOTIONAL PRODUCTS ADVERTISING – We cannot deny that most people love free stuff, and here, promotional product advertising can help turn potential buyers to purchase from your brand. According to recent research, 76% of the clients remember the name of the business or a brand from the free promotional products they received in the past year. This motivates them to repurchase something from that business. Such as the current circumstances of the pandemic, it has affected the mental health of many people. Here sending off custom stress balls to the customers as a complimentary giveaway can result in brand recall.
A KEY TO SUCCESS
Promotional marketing creates a positive impact on brand image. Every business, whether offline or online, wants to build a strong reputation in the market, by using promotional marketing strategies. Let's discuss some other factors that will help your online brand to take a step forward.
COST-EFFECTIVE MARKETING
Having a trained marketing expert will be the ideal choice for the brands because the average person has not had the correct idea of digital marketing. They will determine the best ways to target the maximum number of people by keeping the brand budget in mind, without compromising the quality and quantity of the product. They will make sure that you get both organic and paid relevant audiences. They will also be focusing on influencer marketing which is a massive portion of getting maximum awareness. Social media promotional activities are the most cost-efficient as compared to traditional advertising mediums.
SENDING GIVEAWAYS
Having received the giveaway items creates a significant impact on the recipients.  The individual who has gotten the gift, free of cost, will perceive it as a premium promotional item by creating a good image in their minds. Every individual takes free products wherever they find one. Building a brand image through that is an exciting journey. Promoting the company with the company's products is the best traditional way of promotion. It creates a sense of goodwill between both parties. When the customers take the item home and use them, it will remind them of your brand regularly.
The following are some promotional giveaways that businesses can give to their consumers:
– Umbrellas as the walking billboards
– Pens and their daily usefulness
– Notebooks or a planner
– Mug
Indeed, there are many promotional items that companies can use to establish their brand image in the market. But among the products mentioned above, branded USB flash drives can be considered one of the best options. They're becoming popular nowadays because of their inherent utility features. Whether the target customers are employees, freelancers, students, and other individuals, flash drives are a must-have tool for accomplishing digital tasks at homes, schools, and even in offices.
However, aside from this, using USB as a branded promotional product comes with many benefits. For example, their handy sizes have made them easy to carry around. They can be attached to keyholders and lanyards for greater accessibility. As such, they can make a certain brand stand out by allowing more market reach. Lastly, flash drives are highly customizable, since businesses can put their names, logos, slogans, and other relevant information on the product themselves. Hence, when these computer products are used as promotional items, the consumers will more likely use them on a daily basis and in turn will easily remember the brand for a longer period of time.
Conclusion
With the information mentioned above, there's no question why businesses should carry out a promotional product marketing strategy to build their brand identity and image. In a digital landscape where the competition is tough, using promotional products shouldn't be discounted due to their positive effects on businesses. Over time, more business owners have understood the importance of branded promotional items in providing a personal touch to their consumers and getting the ROI they deserve from them.
You may also like: How to Build a Small-Business Brand
Image source: Pexels.com