Click here to get this post in PDF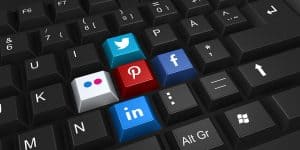 Until recently, when people talked about brands, they were usually referring to large companies that spend millions of dollars on establishing their position within their industry. However, this is no longer the case. Small businesses are also able to create a recognizable brand and benefit from it by having a community established around their product.
Know what you're selling
Before you can create a marketing strategy, you need to know what your business is about and how your customers see it.  There are competitors in every industry so you need to identify what makes your business unique and build a campaign around that.
Once you have this figured out, the type of media, channels and even the content you should use to promote your business will become clear. Keep in mind that this also means that pivoting will become very hard after establishing yourself.
A physical presence
Nowadays, when so much advertising and shopping is done online, people often forget that business is a physical entity. If you focus entirely on your online campaign, you might forget to establish a physical presence. It goes a long way to have your business around and visible to the people in your area.
This is not just about billboards and leaflets. Your company's headquarters should also serve as an advertisement for your business. It should reflect the aesthetics of your products or services.
Promotional products
Promotional products are one of the most effective ways to promote a business. It's simple, but it actually has the ability to really get people thinking about your business. The products should contain information that clearly identifies your business, like logos, addresses or websites, and it should be something that people can use and share.
One of the things you could do is pack a bunch of these products in a bag and offer them to your clients as gifts. USB drives, bags, and promotional umbrellas are always popular, because a lot of people will get to see them and notice the company's logo on them.
Control a narrative
A brand isn't only about recognizing your business and its products. It's about a narrative of your company and what it stands for. This is a much more complicated matter and you need to constantly work on perfecting it. Start by setting a story and guidelines that define your company, and then make sure that all of your campaigns fit into it.
Use social media and blogging platforms to work on this in detail. It's a great tool because it allows you to stay in constant touch with your followers.
Work the industry
Not all advertising needs to be client-oriented. Sometimes it's important to establish your brand within the industry. This is a much smaller demographic and the effects aren't always visible at first glance, but it could prove to be just as important as the mass appeal. Try to construct a separate campaign for people within the industry, which would have a similar appearance but still be unique. One of the ways to do so is to write for a publication that covers your industry or to attend conferences and lectures related to your field. It also means that you need to be familiar with the trends in the industry and able to speak about them with confidence.
A budget
In the end, all of this costs money. You need to pay the professionals to analyze the market for you and the best creatives to draft your message. It's sometimes too much for a small business.
Never go over the budget and expect the results of the campaign to cover the expenses. This is too risky and it might end up ruining your business. Once you've decided on the budget, stick to it no matter what.
Small businesses should use the resources they have to promote their brand and make it a part of their clients' daily life. This creates loyalty and recognition, which is something you can't put a price on.
You may also like: Digital Marketing for Your SME: Why Content is King
About the Author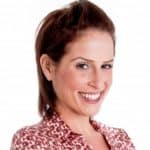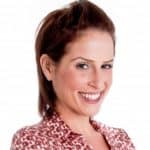 Diana Smith is a full time mom of two beautiful girls interested in topics related to business and technology. In her free time she enjoys exploring new low cost advertising opportunities.