Click here to get this post in PDF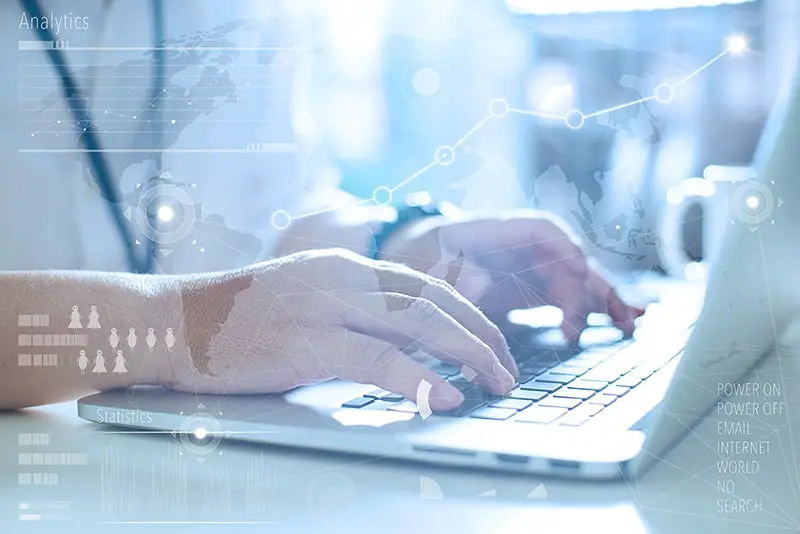 No matter whether you're the proprietor of a brick-and-mortar retail establishment, in the professional sector, or part of the B2B online service economy, you know that the key to your company's success is marketing yourself as a brand. Today, this means using the internet to your advantage to create digital marketing campaigns as well as relying on more traditional advertising methods.
The world of digital marketing, though, is vast and varied. It also evolves at an astonishingly rapid rate. This can make it difficult to navigate for even the most tech-savvy and connected business owners. However, there is one digital marketing strategy that has been proven, time and again, to deliver excellent results for SMEs looking to increase brand recognition and drive new sales: content-based marketing. Here's what you need to know.
Defining Content Marketing
What do we mean when we talk about "content marketing," though? When you get down to brass tacks, content marketing is any type of marketing material that's not designed to sell products and services directly to the consumer. Instead, a piece of content marketing is designed to tell a story that only tangentially intersects with your company or the products it sells.
Whether it takes the form of a blog post or an infographic you host on your own custom-designed website, a video you've uploaded to YouTube, or any other type of digital media, content marketing materials have a primary goal to inform and entertain your audience about a specific topic that's related to what your company does. It's a real estate agency blogging about home renovation tips, an Italian restaurant sharing a video of a pizza dough spinning competition, or an animal hospital sending out funny cat pictures.
The Evolution of Digital Marketing Spaces
Any discussion about how and why content marketing works in the digital world requires a quick recap of how we've arrived at where we are. Today, the digital landscape is dominated by social media. In fact, the Pew Research Center found that 68% of Americans in 2018 (that's more than two out of every three) are on Facebook. If that's not impressive enough, nearly three-quarters of Americans — 72% — are on YouTube as well.
In other words, if you want to use digital marketing effectively and want to reach the highest possible number of prospects, you need to make sure you're marketing your SME on social media. Even if you don't use social media directly, it turns out the best way to conduct any sort of digital marketing is still through content marketing — it's been proven to be three times as effective in lead generation than paid advertising methods such as buying ad space from search engines like Google.
Why Content Marketing Works So Well
At this point, it should be clear that if you want to engage in a digital marketing campaign of any kind to promote your business, content marketing — on social media or otherwise — is extremely effective. What we haven't discussed yet is what is it about the digital sphere that makes this method work as well as it does.
Content marketing seems highly counter-intuitive if you're familiar with more traditional advertising methods. Yet part of why content marketing is so effective is because it isn't traditional advertising. This old-school "Mad Men"-style marketing is simply ineffective against modern digital audiences — especially those who frequent social media platforms.
Content Marketing Helps Prove You're More than Just Another Brand
There's always been something vaguely inauthentic about your piece of typical traditional advertising. That's because the goal of Traditional marketing is to get the consumer to purchase the product or service being advertised. Consumers have become tired of what can sometimes be perceived as crass, inauthentic marketing techniques designed to remove them from their money as efficiently as possible. As a result, consumers experience a lot of suspicion and cynicism when they encounter traditional marketing.
Content marketing, meanwhile, is a response to that consumer cynicism. It focuses on showing the consumer what kind of company is behind the products and services it offers. Businesses that provide authentic and transparent information about themselves and that seek to add value by sharing entertaining and informative content show that they're not just another faceless entity concerned less with the relationship they have with their consumers than they are with how much money they can get out of them.
How to Create Content Marketing Materials
Content marketing is one of the most effective digital marketing methods in existence today that you can employ to drive business growth. That's more than obvious at this point. But how do you actually go about creating content marketing materials yourself, especially if you have zero experience in this new marketing dynamic?
The best advice for you is to not attempt to go it alone. You can enlist the help of any number of content marketing providers that can aid you in learning the ropes so you don't feel like you're adrift in a sea of half-understood terms and methods. It is important to provide valuable content. This may require you to dip into your marketing budget to different degrees depending on what type of help you seek.
Bold Steps
Speaking to an experienced blogging service about producing some content for you on a specific topic, for example, is relatively cost-effective if you're looking to start small. You can then share these content pieces on your own website and cross-post them to your social media pages relatively inexpensively. Sitting down with a full-service marketing company that has run digital content campaigns in the past will provide you with a more comprehensive service but will, of course, be more resource-intensive.
Yet whatever path you do decide upon, know full well that you're taking your first bold steps into content marketing. While success is never guaranteed when it comes to marketing and advertising, keeping the above in mind will set you well on your way to transforming your SME into a brand that your customers will be excited to hear from — and proud to patronize.
You may also like: Three Inexpensive Digital Marketing Ideas That Will Save Your Failing Business