Click here to get this post in PDF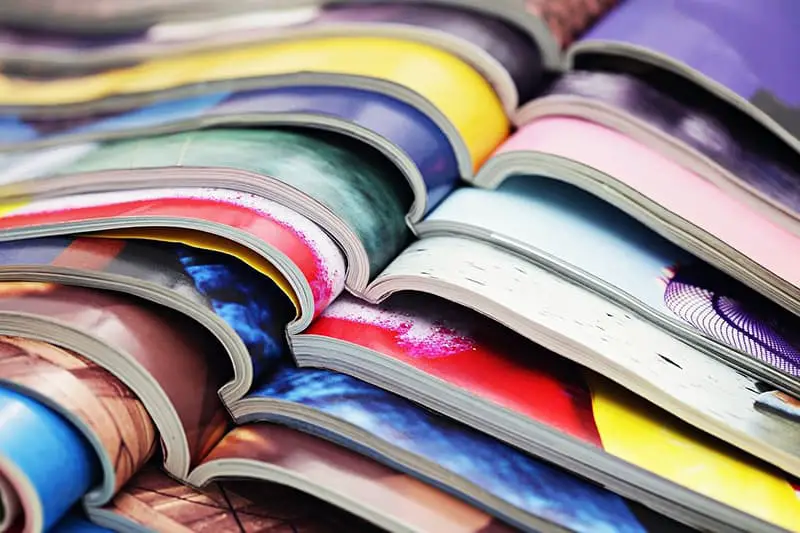 Setting up your website online is an easy task. But, building your brand image by drawing the attention of people to your business is super challenging. Proper marketing and advertising are what you need to build your brand's image in the competitive market. Sure, digital marketing has revolutionized marketing techniques. But, traditional marketing such as printing brochures, flyers, posters, product images, and business cards are still considered a crucial element in your marketing strategy.
You don't want to lose out your traditional customers to the competitors just because you found printing quite an expensive and time-consuming task. Similarly, a poor quality print will ruin your brand's image rather than attract your target audience. You can make a place in the market for yourself if you use Eco-friendly printing.
In today's technology-driven world, digital printing has witnessed some interesting changes. The best example is web-to-paper print technology. You may have an in-house printing team in your office. But the question is 'are they as reliable as a professional printing company? Do they keep up with the printing trends? Do they offer seamless prints? Well, that's why companies should consider hiring a professional printing company instead of relying on traditional in-house printers. Let's have a look at some major ways how s professional printing company can benefit you in the long run.
Quality of Paper
Printing companies have started using high-volume and premium printers to print a clear and perfect design on paper. These organizations have the best quality printing resources that help them print the finest quality paper. Professional Printing company such as store.printedinus.com has started using high-volume and premium printers to print a clear and perfect design on paper.
Printing companies have a myriad of printing papers. Regular offices and organizations do not have the best quality papers. They rather print the documents on those simple and traditional papers. The paper you are using to print the digital images matters a lot. In fact, they determine the quality of your photocopy or printing solutions. The better the paper you use, the higher the quality of the print is.
For instance, printing companies have metallic, matte, and gloss printing papers. Each type offers a unique level of reflection and saturation. Some papers are used for bold and dark-colour displays while other pages are for vibrant colours. A professional printing company will suggest the best paper for your specific requirements.
Digital Printing
Nowadays, the demand for digital printing is growing at a fast pace. Professional printing companies stay up-to-date with the latest trends in the printing industry and offer a digital solutions for optimum results. They use high-end printers and the best printing tools to get all types of images and web-based content printed onto paper. The print quality of the professionals is definitely better than in-house prints.
Whether you have simple printing requirements or complex designs, a professional printing company can do the job effortlessly. You don't need to walk up to their land-based printing shop to get your brochures or visiting cards printed. Just grab your smartphone and place your order online. A printing company based in London will get your job done in no time.
Cost-effective Solution
They use the latest printing equipment and high-quality papers so their services must cost a fortune. Well, that's what we tend to think about professional companies. Fortunately, professional print companies are relatively cheaper than in-house printing solutions.
If you have in-house printing tools, then there's a good chance you are using them for large printing orders. The more you print, the higher the fixed cost of ink, papers, and machinery maintenance will be. In fact, in-house printing doesn't seem a cost-effective solution for many offices. If going down this route think about ink bulk purchase.
Moreover, the labour charges i.e. the salary of people executing the printing job, will increase your monthly expenses. Printers and other equipment cost less for professional printing companies since they have large printing orders. They get these tools at a wholesale rate. On the other hand, the ink itself is super costly, especially for desktop printers. Overall, outsourcing the job to a professional printing company seems a reliable option.
A Better Output
Printing companies offer some advanced options to enhance the quality of the end product. For example, they offer custom frames, paper lamination, and surface texture. These final touches on your printed paper make it look much better.
A printing company aims to satisfy your requirements by providing a high-end and cost-effective printing solution. From minimal designs to intricate brochures, you name your requirements and a professional company will print them for you.
Conclusion
So, why wait? Hire a reliable digital printing service provider and boost your brand image with high-quality prints.
You may also like: Using Print Media to Increase Footfall in Leisure Facilities