Click here to get this post in PDF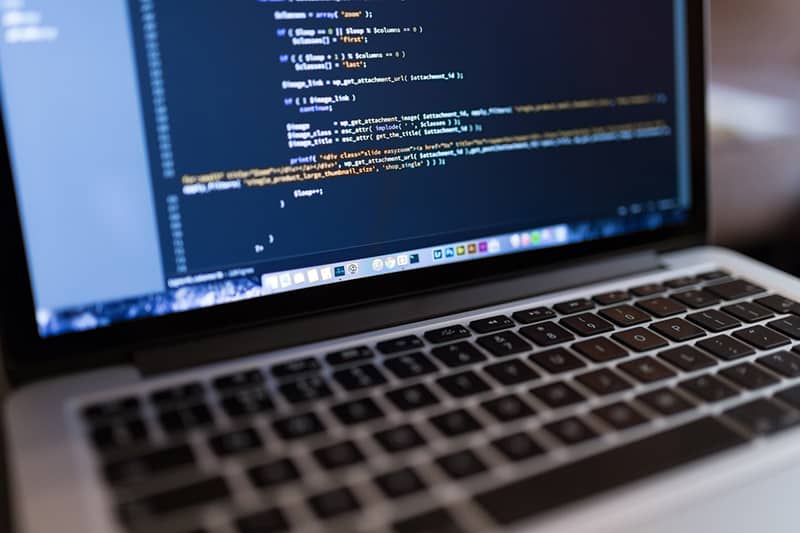 Why custom software can give you an edge
We all know that the tech industry is rapidly growing day by day. And there is a perfectly simple explanation as to why this is. Every other industry needs niche-specific software that can serve their business. From medicine to financial application, to engineering and architecture tools.
While there are many viable options for a product already available on the market, many of them are either not well-enough developed in terms of certain specific functions that your business may need. Or on the other hand, they may be packed of many general features that you would end up paying for without actually using them.
So, is using software that happened to be developed by someone to serve their purposes, a reliable way to grow and advance your company's niche?
Waiting for the just-right product to drop and serve your niche business and service, is not a reliable source to be able to be marketable and is also not a good strategy to get ahead of your competition.
So, what can you do? You have the option to hire a team of developers and put them to work to create a software that fits your needs specifically. And you have different ways to do it. You can hire your own team and manage it directly, although this comes with certain risks if you are not experienced as the head of a software project.
Or you can take another approach and partner up with a software development outreaching company that can help you create a niche high-end product. Easily one of the best perks of having custom software is that it allows you to present the service you are offering, in a way that is highly efficient. The reason for this is that it is designed to fit your service and helps enhance only the features you wish to use, making your product stand out from the rest and creating long-term prospects for success.
The top 4 reasons why software development outsourcing will help your company
1. Lower management and operational costs
Putting a team of developers together can be a difficult task. Especially for someone who has great experience in their niche industry but is not familiar with the changes in development technology, and which technology would be the best fit for the project.
When choosing the technology it is important that it is up to date and has the potential to be used long-term without having to be replaced due to incompatibilities with newer tech. Going through an outsourcing process allows you to receive consultation on how to choose, in addition to helping you put together the developers that will create the product.
The developer onboarding process is entirely set up in a way that puts together the best professionals in their respective fields, and most importantly the ones having the competency to serve the project the best. They have often worked together and are experienced with carrying out a project from start to finish. This is also something that is taken care of by the outsourcing company.
Outsourcing offers you access to a well-oiled machine that is highly efficient at project management and can make smart organizational decisions. This eliminates a lot of the hit-and-miss nature of project management and helps the project move smoothly.
Another definite plus is that all the equipment and software costs needed for development are covered by the outsourcing company itself. Putting all of those factors together with the minimized risk for error and having to replace and rework certain parts of the project makes it much more cost-oriented. Especially if the client company has extensive experience in the niche industry, and not so much in software development. 
2. More time for your priority tasks
All of the ways that outsourcing saves you money also save you valuable time. By delegating those processes to a team that has been trained to do just that, you no longer need to invest your own.
This helps you run your company without any disruptions and allows you to prioritize your company's growth without having the project development suffer. However, you look at it, this is a win-win situation.
3. Access to global talent and resources
Limiting yourself to the local pool of professionals can become easily problematic. As developers are a finite human resource, local developers will be attracted to local companies that offer the best working conditions, and likely with a long-term contract.
You are running a risk, that the ones who agree to work on a project that is going to end in a few months or a couple of years at most, will hardly be the best developers.
Both of those issues are resolved with outsourcing. For most of the times, the developers have long term contracts with the outsourcing company. This allows you to have the best professionals at your disposal, without the risk of them quitting to pursue better work and you being left with inexperienced developers.
4. Higher speed, flexibility and scalability
As we mentioned outsourcing companies are a well-oiled machine. The process runs smoothly from management to execution with frequent updates and flexible response to demands and also to any shifts in the industry. So, the process from start to finish will take significantly less time.
As far as what software you use, having a custom one built for your needs is the most flexible and scalable. It can be developed in a way that meets your business' needs specifically and can grow and evolve as they may change over time. And this cannot be said for purchased pre-developed software. It is significantly more expensive to change or drop features you are not using.
So, having the complete flexibility to change and adapt your product as you go is key, and so is the ability to scale it up so it can reach a bigger market. On the other hand, if you want to make target it specifically to a niche range of employees, you can do that too.
The outsourcing risks you nevertheless need to consider
1.  Cross-cultural communication issues
On the occasion you choose to work with a nearshore outsourcing company, chances are you will have to work with people who have different culture, ethnicity and customs. While this is not as big of an issue nowadays with rampant globalization and English being a language spoken anywhere, miscommunication can still happen.
You should expect that you may need to take the time to familiarize yourself with the usual ways they communicate. They will do the same in return. It may be an extra step, but it will be reciprocated in return and is easy to work with.
2.  Lack of complete control
If you believe that you need to be in control the entire process from start to finish, this may be the biggest downfall of outsourcing for you. However, the project management needs multiple people working together – it is after all why so many tech companies lean on Agile and Scrum methods that create a division and delegation between the management responsibilities.
Depending on your company's management methods you may consider this both a pro and a con. Some would be wary of delegating the responsibilities, and others will see it as a piece of mind, that you can let a set of professionals carry it out without having to take away time from their own responsibilities.
3.  Difficulties in aligning objectives and expectations
In Outsourcing, you need to be precise when you negotiate terms and expectations. As a client, you would need to be able to discuss openly what the objectives are and allow flexibility for the process. In addition, while you may have dedicated the objectives, time frames and requirements it may take a while for the product to come together in a way that takes the shape you want and can be reviewed and evaluated.
4.  Strong need for clear and timely communication
When you are working with the team directly it is easy to spot if it is taking a different direction than you expected. However, when working remotely this way, you need to be punctual with how you relay information. In addition, you need to be quick to let the team if you want to change the direction. This allows the team to react on time before they put too many hours developing a feature that may end up scrapped.
Would You Consider Using Outsourcing to Boost Your Business
Understandably, software development may not be for everyone. You need to consider whether the tools that are available for purchase are a good fit for your company and whether having a custom software will be an edge or a liability.
In addition, doing your research on who to hire, on the occasion you choose to take Outsourcing's opportunities is key. While the principles of bespoke software development may vary, there is a lot that can differentiate one company from another. Starting from management principals, hiring process and priorities and then going all the way to company culture and employee care.
There are a lot of ways you can put a high-quality product out there. As long as you have a clear vision of what you want, the right outsourcing company can make it possible for you to make the most of your project.
You may also like: Things to Consider Before Outsourcing any Business Activity
About the Author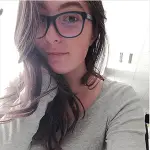 Danila is a Tech-Enthusiast and part of Dreamix, a custom software development company. She has a strong passion for blogging, practical design, innovation and gadgets. With a background in mathematics and informatics, she explores the software development process from production to business management.  LinkedIn