Click here to get this post in PDF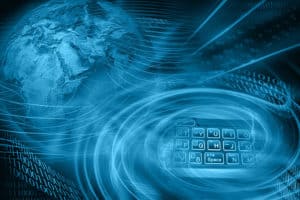 Business software can optimize certain operations that you perform on a regular basis, both in terms of time and efficiency. Establishing the correct moment for upgrading to such a system is entirely up to you, but there are certain telltale signs that might help you figure when the time has come:
Identifying the Problems
Analyze the entire process of your business per day, per week, per month, and per year. Identify the problems you face both in the short and the long term. Are there any recurring ones? If so, what were their effects in the long term?
For such problems, there might be specialized software that can help you reorganize and put your efforts to good use. For instance, if you run a dental office, how often do you have issues with missed or poorly planned appointments? If this is the case, upgrading to a specialized software might eliminate these issues in a very short amount of time.
Visualizing the Benefits
After your initial analysis, identify the type of product you would need. Find out its main features and how these will help you eliminate the problems that you've encountered. These benefits should take effect immediately. For instance, the specialized software for dental offices has an interface that can help you optimize the time spent in terms of appointments and the doctors' time in the office.
It also has patient communication features that eliminate human error and allow people to focus on other parts of customer service. Not only does this eliminate appointment mishaps, but it also has the potential to help build other parts of the customer support, which has some essential long-term effects on the relationship with the current customers, but also on getting new customers.
Indirect and Hidden Benefits
The time spent on customer service in the example above would be one of the indirect benefits of switching to business software. This may not be the direct aim of the product, but it will certainly become relevant after a few months.
In fact, any product that will give employees more time to invest in customer service should always have a plus. This will build the business's image to the customers and it will bring back a lot of revenue.
Moreover, a hidden benefit would be getting new customers. Satisfied customers will talk about your business in a positive way. This is probably the oldest type of advertisement and it will never stop being relevant.
A recommendation to your brand that comes from somebody to whom your potential customers already trust can easily make them give your business a try. Then, getting a good service, which the software might actuallyhave a role in, might turn them into regular customers.
Scouting the Market
The next step is finding the ideal business software for you. Explore the market and find the existing offers. Analyze the features they offer and the plans they support. The product you choose must be eligible both in terms of usability and financial relevance.
Don't stop at the first product, no matter how relevant it might seem. Take a look at its competitors to see if you can find better features or better costs. You have to get familiar with the existing range to find the ideal one for your business.
For your top options, establish the short-term (monthly) costs, as well as the yearly investment. First off, see if the investment is feasible and then, compare it to your budget for improvements. 
Weighing Its Utility
Transform the potential benefits of purchasing specialized software, both the short and the long-term ones, into the potential financial and marketing gains this could bring to your business. This is an important criterion in helping you make a decision.
Keep in mind that solving certain issues you might have in your day-to-day activity might impact the way your employees work and even how your business is carried out altogether.
Marketing-wise, optimizing your business performance will make your brand's image more solid simply by improving its performance and the customers' experience along with it.
As you can see, investing in business software could have alot of direct benefits, as well as long-term ones. It is up to you if these are relevant to your brand and if you are ready to make the investment.
You may also like: How Free CRM Software Might Actually Hurt Your Pocket