Click here to get this post in PDF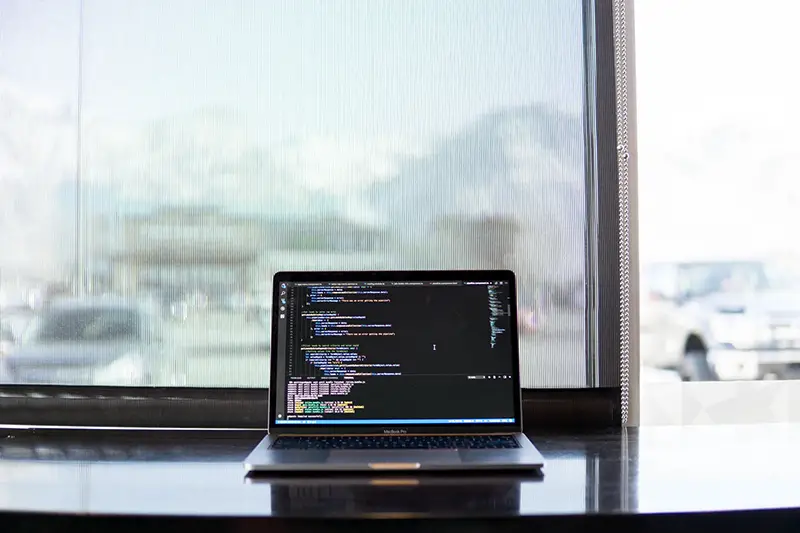 Business involves a thorough process of management and processing. Therefore, any business, either small or big, needs to have efficient and operational management software. Businesses should be able to perform outstandingly in their operation. The software functionality provides a huge benefit in its operation, such as in project tracking, accounting, manufacturing, selling, communicating, and customer engagement. 
For businesses, technology is a considerable investment. Technology, in the form of computers, requires the necessary formats and software. Without software, computers will have no use. In addition, it needs to have a sound system that can administer the needs of the business. Therefore, in modern businesses, technology is the most vital foundation to operate effectively and engage.
Prevent Errors
The daily operation of information and data processing would lead to unexpected errors. The glitches in the system could hinder the transaction with the customers, which will lead to the loss of customers' interest and revenue when not prevented. As the operation increases, the best way to prevent any further issues is to upgrade.  
Weave software is a good business partner for the business. Using this software can help you attract customers due to its designed features of functionality. It can also help your new, potential customers with the accessibility of information through the featured reviews of previous clients. The upgraded business software will fix unwanted issues in your business and provide you with long-term benefits. 
Improves Sales and Service
Investing in good software will improve the system and increase the revenue and services that you can offer in the market. Having a proficient system will enable proper engagement with the clients through adequate responses to their inquiries and concerns. Responsive customer service will provide a good impression of the client experience and recommend it to other clients.
Before you earn, you have to take a risk and work hard for it. A business without risk is like a balloon floating in the sky with no direction. The risk may result in positive or negative, but whatever it may be, both results will shape the business into something they aimed for. Software investment could be a risk; it will cost hundreds of thousands for the company to operate. It needs research to know whether the software will coincide with the needs of the business. 
Productivity and Time Efficiency
A business cannot work without the presence of essential technology. The appropriate integration of technology in operation will enable good management of labor and a lesser load of work for the employee. For example, a Wave Browser will help employees to become more productive and effective with their work.
Advanced software will help the business to run well, especially in accounting. A manual process of accounting is prone to issues and errors. With the presence of the software, the accuracy, transparency, and efficiency of the accounting management are secured and assured.
Organization Management
There are a lot of unexpected things that can happen inside and outside the business. Considering all the factors in the business's internal and external aspects, including the competitors, finances, clients, and maintenance, are too hard to handle without the utilization of management software. The software will create an organized list, appointments, recording, accounting, and monitoring of transactions and operations. 
Unorganized management of business operations will lead to chaotic and inefficient handling of business. The recurring problem of inefficient operation will lead to business failure. Knowledge and competence in business management are some of the factors that an entrepreneur should learn and master. Whatever the type of business, you can find software to assist with business operations. For example, care management software can help you to understand the unique needs and requirements of your clients. Centrally held information can be accessed by both team members, or by family members who can track the progress of their loved ones. This can reduce the number of calls that need to be made to give updates.
An Edge to Competitors
A well-organized and managed business is truly an edge over competitors. Allowing your business to have a good foundation of business technology and software is a long-time opportunity for the business to operate proficiently.  Complete management software helps millions of businesses to operate efficiently. However, investing in an advanced system is much more effective than playing safe with the low-cost option, as the business is always a business.
Upon upgrading, always consider the needs of your business. Find suitable software that can cater to and improve business operations. Take time to learn and understand the features of the software. When looking for software, always remember that it is an investment. Therefore, thorough research of the strengths and weaknesses of the software is a must upon purchasing.
Choosing the right business software for your company need not be difficult. Aside from looking up individual tools and applications, you can visit websites that review various softwares. These websites show the features of specific programs and even rank them according to functionality, usability, design, and more.
Takeaway
Business tools and equipment are the primary need for the operation and development of a business. Upgrading the business management software will provide a good return on investment when taken appropriately. It is important not to get attached to any software representatives. Instead, make sure to evaluate the software. Will this software offer a solution? If not, you don't have to waste your time and money on it. 
The world in this modern generation is constantly evolving. Therefore, the need to have access to modern facilities and necessities is a priority in any aspect. As long as the world is evolving, businesses will never stop exploring, innovating, and serving. 
You may also like: Top 3 Benefits of Facilities Management Software Web-based Dashboards
Image source: Unsplash.com