Click here to get this post in PDF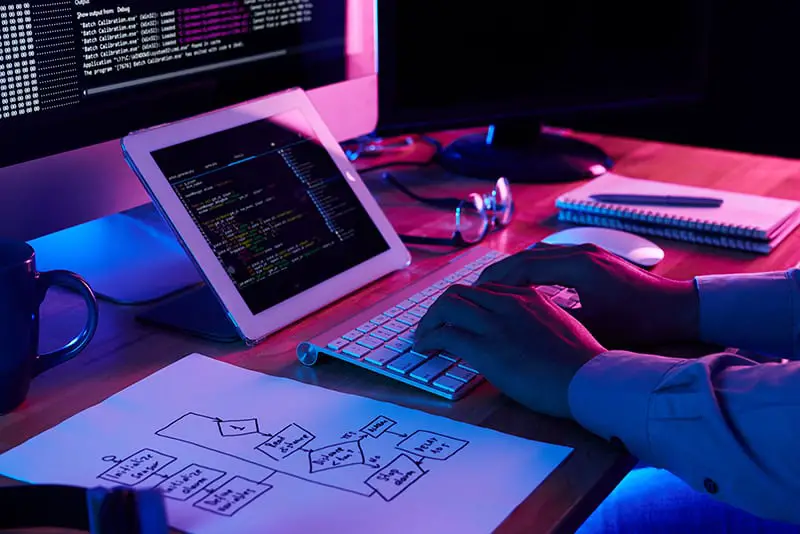 The business software sector is booming, with many talented code writers that work in teams to create bespoke software packages for a wide range of industries, if not all. Of course, the whole point of using software is to streamline your business processes, and as every business is unique, it requires a customised approach. Here are a few of the benefits you get from having a software package designed and produced specifically for your organisation.
Scalability – Once you have your very own business software, the developer can add to the program as your business grows, and whatever direction the business takes, suitable adjustments can be made to integrate. The package can grow with your company, meaning you will never have to migrate your critical data, which is always protected with your own software. Most developers will ask you about future business expansion plans, as this will enable him to create a product that is suitable for expansion.
Designed For Your Business – It might be the obvious benefit, but when you really take a deep look at what you can actually achieve with customised software, there's really no other way to go. Call a leading provider of bespoke software development at Clockers and tell them what you are looking for. Their in-house team will carry out an in-depth study of your business needs, which will enable them to design the perfect software package.
Boost Productivity – By streamlining your business processes, your organisation will be more efficient, which in turn will lead to increased profits, and with most of your processes automated, your staff can focus on improving customer service.
Free From Licensing Restrictions – Boxed software packages bind you to an agreement that can be very restrictive, with the number of terminals and even the location of the software could be prohibited, whereas your own software means that you have the right to do with it what you please, without having to pay for software licences. You also have a copyright on your software, which prevents another company from using, unless they have your specific permission.
Platform Integration – As you are commissioning a developer to create the software, you can make sure that it is compatible with all your existing systems and platforms, which is invaluable. This means that all your critical data can be merged at any time, allowing you to make informed decisions about anything.
Powerful Features – Most business owners do not fully realise the many features that can be written into a software package, and it is only when you discuss your needs with a leading developer that you understand just how useful custom software can be. It can be used in accounting, sales and marketing. The developer will first gain an understanding of what you do, then he can make some recommendations on features to include.
If you would like to discuss your business software needs with a leading custom developer, a Google search will help you to make contact, and take the first step to transforming your business with bespoke software.
You may also like: When Is It Time to Invest in Business Software?