Click here to get this post in PDF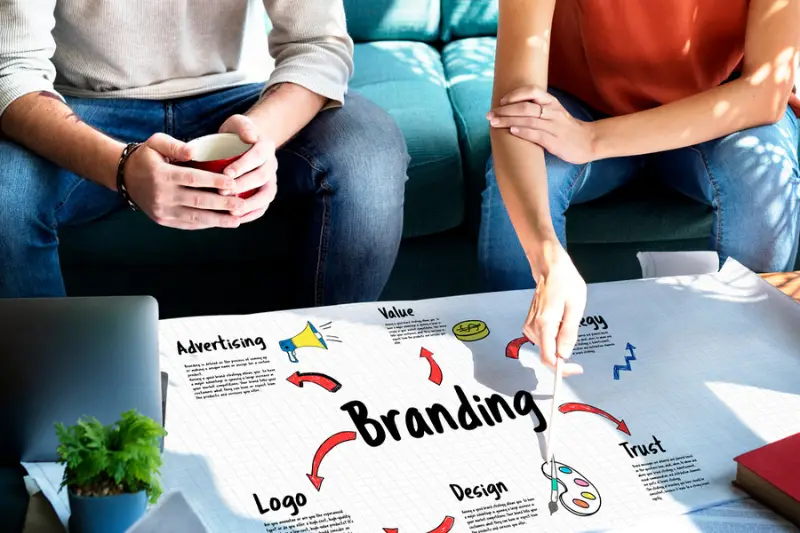 As new businesses have emerged in recent years, incorporating unusual and creative ideas to boost brand image has become an imperative strategy. 
A brand image is the identity of a business, constructed through perceptions, emotions and associations. In an era where consumers have a plethora of options to choose from, a compelling brand image sets you apart from your competitors. 
Moreover, a brand image holds the potential to evoke emotions and shape consumer interactions with the brand's products and services. Thereby allowing organisations to foster a memorable brand experience with the help of campaigns, partnerships or creative storytelling. 
However, in a world filled with inundated marketing techniques, traditional approaches might fall short. Today, you need something that defies convention and holds the power to intrigue and captivate. 
This is where unusual marketing ideas come into play.
Regardless of whether your brand is a budding start-up or an enterprise looking for innovative branding strategies, this blog will help pave the way for your brand's success. 
Let's begin!
1. Quirky Visual Elements 
In any business, being creative never goes out of style. Quirky and creative visual elements hold a remarkable power and add a touch of personality and memorability to a brand's identity, setting it apart from its competitors. 
Primarily, quirky visuals break the monotony and grab attention. By using quirky elements to promote a brand, businesses infuse a sense of uniqueness, helping them create a connection with their target audience. Using various colour schemes, imagery, compelling messages or visuals makes a brand more likely to be noticed by potential customers. 
Moreover, these elements convey a brand's personality and goal. They allow businesses to showcase their authenticity and genuineness which help customers resonate with the brand on a personal level. Visual elements such as animated visuals, postcards, and feather flags, all highlight the brand logo and add a distinctiveness to the brand image. 
Another unusual idea that has gained popularity in recent years is brand storytelling using visual elements. Since every brand has a story to tell, visual elements can aid in communicating a brand's story, history, mission and goals effectively. 
2. Unconventional CSR Activities 
Beyond traditional philanthropy, Corporate Social responsibility demonstrates a company's commitment to social and environmental causes. When businesses participate in such causes, it captures the interest of consumers, media and various stakeholders. 
As businesses devise unique and creative ways to enhance their brand image through unconventional CSR activities, it's time you jump on the bandwagon as well. By investing in causes such as education, food drives, healthcare facilities and other societal issues, you can display your values and purpose in action. Not only this, these activities also allow businesses to differentiate themselves in a competitive market. 
Due to heightened competition, many organisations are launching initiatives in various locations to raise awareness about health, hygiene, welfare programmes, government policies and more. You can also do this by simply hiring a 10 or 16 man welfare unit and reaching new locations. 
This way unconventional CSR activities can help you create a positive narrative and portray your brand in a good light. This can not only increase awareness but also ensure greater brand loyalty.
3. Engaging Social Media Strategies 
By leveraging user-generated content, businesses can craft a favourable and authentic brand image through social media. If businesses adopt creative and unique social media strategies, they can engage in meaningful conversations with their target audience and build relationships. 
Since social media serves as a prominent promotional tool, a well-crafted approach to it can yield substantial benefits such as brand recognition, customer loyalty and overall success. A well-executed social media plan that includes visual storytelling, captivating videos, and witty messages, can help a brand communicate its uniqueness to the world. 
Sharing behind-the-scenes content, showcasing employee stories, brand goals, and brand journey evokes emotions within consumers, allowing them to foster a deeper connection with the brand. Moreover, by sharing information through blogs, articles, insightful statistics, and news, a brand can position itself as a credible source of information. 
Furthermore, social media offers a platform for businesses to promptly respond to queries, doubts, and issues related to the brand. Such transparency and responsiveness create a positive perception of the brand and showcase commitment to customers' needs. 
4. Creative Powerful Advertisements
For any business, advertisements have become the need of the hour. Primarily because they play a significant role in shaping consumer decisions regarding a particular brand. More so, enhancing a brand's image through compelling storytelling and resonant messages. 
Impactful advertisements convey a brand's values and ethos effectively. By using clever visuals, animations, creative videos, engaging content, thought-provoking messages and persuasive copywriting, businesses communicate their mission and goals. 
Since advertisements have the potential to connect with audiences on a personal, emotional and humourous level, it leaves a positive mark on the audience's memory. This memory, in turn, increases the likelihood that consumers will recall the brand when purchasing in future.  
Furthermore, advertisements have the persuasive power to alter attitudes and perceptions. By addressing the pain points, and issues or highlighting solutions through advertisements, brands can change the way people think about their business. Thus, contributing to a more favourable and respected brand image.  
To Sum It Up  
In this blog, we've explored how stepping outside the boundaries of convention can be a game changer for your business. When a business defies the set norms, it directs the consumers to take notice, sparking conversations and creating brand awareness.
As businesses continue to evolve and adapt to the changing trends, they're better equipped to stand out, connect emotionally and remain relevant in the competitive marketplace. It also signifies that the brand does not believe in complying with the status quo, but rather committed to making a change in the world.
If you're a business owner or somebody managing a brand, from quirky visual elements to creative advertisements, you can utilise these unusual ideas to ensure your brand's long-term success! 
You may also like: How are brands marketing using Instagram?
Image source: Depositphotos.com