Click here to get this post in PDF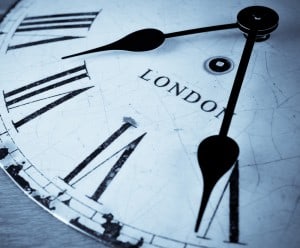 As a business owner, I know that you feel you should be 100% involved with all the aspects of your business for it to run efficiently.
You have to be aware of all the little details. You feel that you have to be involved in all the decision making, whether it involves major ones, like partnerships and franchise opportunities, or minor ones. This includes what brand and model your microwave should be, and how much budget you should allocate for paper and pens.
You feel that for you to effectively run a tightly-manned ship, you must be an expert at everything that involves your business. You must be able to do everything, so that, if all else fails, you can do the tasks yourself. Not only do you know they are done when they need to be, but you're also assured that they are done correctly.
The problem with this setup is that instead of channelling your energy and expertise on the things that matter more – such as ensuring that your products and services are meeting customers' expectations, and coming up with ideas and plans to grow your business – you get stuck doing tasks that other people can do. You also get stressed and overwhelmed when you need not be!
This is where effective delegation comes in. To delegate means entrusting tasks to able, highly-trained staff who are expected to deliver positive results. The following are some of the things you need to keep in mind when delegating:
You free up time for yourself.
Having other people handle some of your tasks allows you to focus on things that are more important – such as pondering on major decisions that need to be made, coming up with solutions to pressing problems, and planning for the future so you can grow your business. You get the gift of time, which, according to an old adage, is money.
Identify the things that you should be spending more time on, and those you can do without (or have other people worry about).
Per the 80/20 rule, it only takes 20% of your effort to produce 80% of your bottom line results. You're probably spending 80% of your time on the actions that only produce 20% results. Delegating tasks to your staff means that you can focus your actions on the 20% that matters more to your business.
Avoid setting impossibly high standards and seeking perfection at all times.
It not only puts undue pressure on your staff – it also makes it very tempting for you to micromanage. Nobody likes to have a boss breathing down their necks all the time or having them do a task over and over again, as it's simply not good enough. Keep in mind that sometimes, good enough is good enough. Let go, and focus on other things.
Remember, you don't have to do it all by yourself! Trusting other people and leveraging on their expertise can benefit your business tremendously.
You may also like: Services that can Streamline your Business for Efficiency
About the Author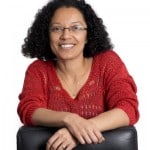 Sandra Hinshelwood is a business coach and mentor. Drawing upon her experience as a virtual assistant and team leader in the corporate world, she works with small business owners and solopreneurs to eliminate feelings of overwhelm and empowering them to focus on their goals and visions with greater clarity.