Click here to get this post in PDF
If your business is to grow you need to know when to delegate.
You have worked hard to establish your business and you are pleased with your progress so far:
A steady stream of clients, happy customers, a regular income…
However, one thing is niggling at the back of your mind.  In order to achieve this success, you have had to put in more hours than you ever thought necessary.  This is now beginning to have a negative effect.
Project deadlines are being missed, you are beginning to make silly mistakes and turning away customers.
What was once enjoyable now feels like a burden.
You want to grow but realise that you can't push yourself anymore.  You know you need help as you are drowning in mundane but essential administrative tasks.  You see no way around it as you can't afford to take on an employee.
Sound familiar?
If you are to grow you have to let go.  You need to know when to delegate.
Working with both established small businesses and new start-ups I see this problem arising frequently. No matter how hard the business owner seems to work there is little progress, the business has reached a disappointing plateau.  Instead of working on growing their business, the business owner just ends up working in their business.
You believe that you are the only one who can do the job properly and that you can't afford to take on staff.
You do not have to take on a permanent member of staff.  By using the services of a virtual assistant you have all the flexibility that you need.  You need to view the hiring of help as an investment in your business and you will discover that in the long run, this will pay greater dividends than if you carry on as you are plodding along trying to do it all yourself.
Virtual assistants are independent contractors and therefore, you do not incur any overheads.  You simply pay for the support you need and only when you need it.
As a business owner you need to focus on growing your business and delegating is critical to your success.  By getting the help you will have the energy to develop your business.
Virtual assistants come from varied backgrounds and most will have several years' administrative experience, making them the ideal candidates to handle your administrative tasks.  They are more than capable of handling customer emails and phone calls and most of your day to day tasks. Many virtual assistants also come with additional specialities, such as marketing or web design.
No matter what niche you work in you will be able to find a virtual assistant that has knowledge of your line of work.
To grow your business and take it to the next level, you need help.  If you continue to remain heavily involved in the hands-on administrative part of your business you will not grow.  You will always find yourself short of time and energy to develop your business.
You need to spend time planning for strategic growth, streamlining your operations and marketing your products or services.  You need to focus on the higher priority, growth orientated activities.
Many entrepreneurs state that giving up control is one of the hardest things that they have had to do.  But having faced that real fear of letting go and wanting to make everything perfect, they have gone on to discover that their virtual assistant has become a real asset to their business and realised that delegation was critical to their success.
You may also like: 10 Top Tips for Entrepreneurs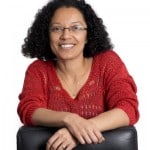 Sandra Hinshelwood is a business coach and mentor. Drawing upon her experience as a virtual assistant and team leader in the corporate world, she works with small business owners and solo entrepreneurs to eliminate feelings of overwhelm and empowering them to focus on their goals and visions with greater clarity.