Click here to get this post in PDF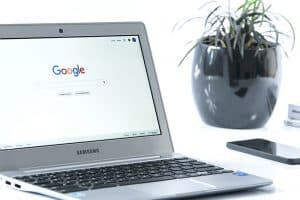 The visibility of your brand is the ability of your clients or potential clients to effortlessly find you once they are on the lookout for the services you provide. Still, this is not an easy thing to achieve. You see, to be visible, you need to become omnipresent in their lives. Nevertheless, increasing your online efforts is not enough. You need to combine your offline and online marketing techniques and utilize all your resources in order to achieve this worthy goal. Here are several hacks that can help you out.
1.      Think about Google rank improvement
The first thing you need to do to increase your visibility is to improve your Google rank. The reason why this is so effective is due to the fact that it allows people to passively find you, just by browsing for something within your industry. This is the so-called inbound marketing which allows your audience to find you on their own, instead of having to reach them through hard-sell techniques.
In this way, they're more susceptible to your offer, seeing as how their defensive mechanisms are not activated. Finally, 33 percent of people find what they're looking for in the first result of Google search, which is reason enough to improve your Google rank.
2.      Boost your curb appeal
The next thing you need to understand is the fact that local sales often get closed on impulse. Imagine a scenario where a person walks by your store and notices a sign or a banner informing them of a limited-time offer or a sale that you're having at the moment. Well, for this to work, you need to boost your curb appeal.
3.      Don't forsake telemarketing
Traditional marketing techniques are not to be forsaken, and one of the main things you need to focus on is telemarketing. Here, you should concentrate on two main points A) training your marketers and B) the number itself. Foot in door techniques are highly effective and, as a result, some of the most highly trained marketers have 25 to 40 percent conversions once they've picked up these tricks. As for the number, it speaks highly of the reputation of your business, for instance, 1300 numbers in Australia are a sign of prestige, which is why you need to look for an agency capable of providing you with one.
4.      Invest in social media marketing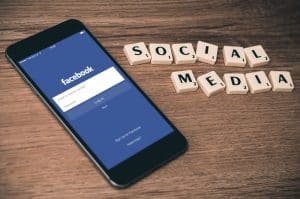 Social media marketing is another great way to improve your visibility, since people who like and share your posts already have a reputation in their circle of friends. This means that they vouch for your brand with their own reputation, thus passively granting you a small degree of social proof. The best way to make this more reliable is to invest some extra effort in your attempts to make your content more shareable. This, nonetheless, isn't nearly as hard as it may sound. What you need is content that people find entertaining, informative or instructional, as well as some unexpected stats that people will want to share with their friends.
5.      Double your networking efforts
At the end of the day, you need to understand just how important it is to leverage your private network of contacts to work in your favor. This is why you need to attend all corporate events, mingle with people from your industry and, overall, make introductions to all who could help you promote your business in the future. Regardless of what your networking efforts are at the moment, you need to find a way to commit as much as you can.
Conclusion
With these five simple hacks, you get a comprehensive way to boost your brand's visibility through different channels and mediums. By diversifying your attempts in this way, you get the greater reliability of your efforts, as well an array of tools to use depending on the situation. Either way, greater security is always welcome in the business world.
You may also like: Business Growth Tips for 2018
Dan Radak is a marketing professional with eleven years of experience. He is a coauthor on several websites and regular contributor to BizzMark Blog. Currently, he is working with a number of companies in the field of digital marketing, closely collaborating with a couple of e-commerce companies.