Click here to get this post in PDF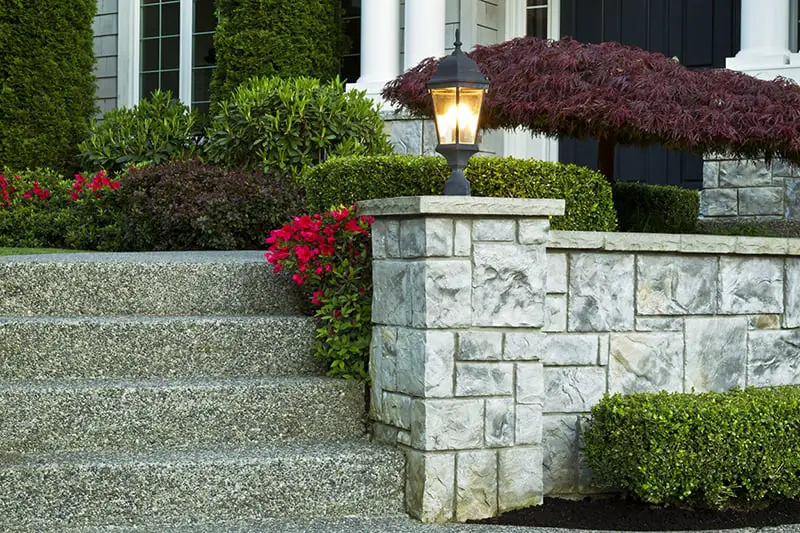 When it comes to attracting customers, one of the best tools you have as a business owner is your storefront. Good storefronts draw in customers like moths to a flame. You want to grab the window shoppers with your beautiful displays and bring the regulars back to see what's new. 
But there can be a lot of details that go into maintaining a beautiful storefront. You need to have a good curb appeal design that will communicate to everyone who sees it what kind of a business you are. Read on to get some ideas for how to brush up your curb appeal and bring in new customers.
Add Some Green
One of the best things you can do to increase your business's curb appeal is to add some greenery out front. Plants and flowers make a space feel welcoming and lively, especially if you're located in a strip mall or similar. They also send the message that your store is well-loved, a feeling that draws in customers.
Get a couple of hanging plants to put outside your store; flowering ones are best if possible. If you don't have a green thumb, you can get fake plants (though make sure they're convincing and don't look cheap). You could also look into setting up a succulent display in the front window.
Keep Things Bright
Nothing says "Don't come to this store" like faded, cracked signage. You want to make sure anything representing your store is bright, fresh, and beautiful! When your signs start to wear out, it's worth the investment to have them replaced.
It's also a good idea to take a look at your branding every few years. Market tastes change rapidly, and you don't want to look up years from now and realize your branding is shabby and outdated. If your store is needing a fresh look, talk to a branding expert about revamping your logo.
Add Some Color 
On the subject of bright, fresh, and beautiful, nothing adds more curb appeal to a store than a splash of new color. Depending on the space you're renting, you may have some restrictions on what you can and can't paint. But if you can paint the outside of your building, pick an on-brand color, bust out the rollers, and get painting.
If you can't paint your building, there are other ways to catch your customers' eyes. Make sure your window displays house all your most beautiful products, and organize a color scheme if you can. You can also hang curtains, flags, and signs to brighten things up, but make sure you don't go too overboard.
Keep Things Tidy
Another huge turn-off for potential customers is a storefront that looks trashy. Something as simple as a crushed soda can on your sidewalk or a littered parking lot can drive down the reputation of your business. Simple things that build up in time such as blocked gutters can show a lack of attention to detail – outside help can be required in situations like this, from firms such as Clean Pro Gutter Cleaning NJ. Make sure you keep the outside of your business as tidy as the inside.
At the beginning of each workday, make sweeping your sidewalk a part of your opening routine. You can also get a parking lot sweeper to keep your lot looking as clean as your sidewalk. Check out a list of the best parking lot sweepers to find the right one for you. By simply follow this step you are on good way to creating a great curb appeal.
Update Your Display
It's a proven psychological phenomenon that the more we see something, the more we forget it. Our brains skip over details they've already cataloged, and you want to make sure your customers don't start doing that with your front window displays. Instead, you need to give them something new and exciting to look at.
You should aim to update your front window display at least every month or two. You can highlight new merchandise, put up seasonal decorations, or advertise a sale you're running. No matter how you do it, make sure you're doing something that will catch your customers' eyes anew. 
Stay Clear 
On the subject of a front window display, there are few things that can make your business look sloppier than a grimy front window. Your windows are going to get dirty from all the customers pressing to get inside your store and buy your amazing products. But you shouldn't be able to see the handprints of the last six customers to touch the glass.
Another part of your morning routine should be to clean your windows. Wiping away handprints, dirt, and atmospheric grime will keep your shop looking shiny and pristine. Not only will it make your shop look more beautiful, but it can also actually make it look more valuable, too.
Notice the Details
When it comes to decorating a business as well as running one, the devil's in the details. It's true, your customers may not notice that your gutter is sagging or your door handle is paint-flecked. But they will notice that your shop looks shabby somehow.
So it's up to you to notice those small details and fix them before the customers see. When door handles break, get new ones; when gutters sag, have them repaired. Make sure every detail is attended to, and you'll be amazed at the difference in curb appeal.
Get a Great Curb Appeal Design
Maintaining a storefront means putting in a lot of work that your customers may never consciously notice. From carefully curated window displays to impeccably maintained fixtures, your store should look perfect and cared for in every way. Not only will your curb appeal design make customers want to come look at your beautiful shop, but it will also show them that you'll take just as good care of them.
If you'd like to find more great business tips, check out the rest of our website. We are a bi-monthly publication that discusses everything business, from dos and don'ts to hints and tips from successful small business owners. Check out our articles about marketing today.
You may also like: Top Hacks to Increase Your Brand Visibility