Click here to get this post in PDF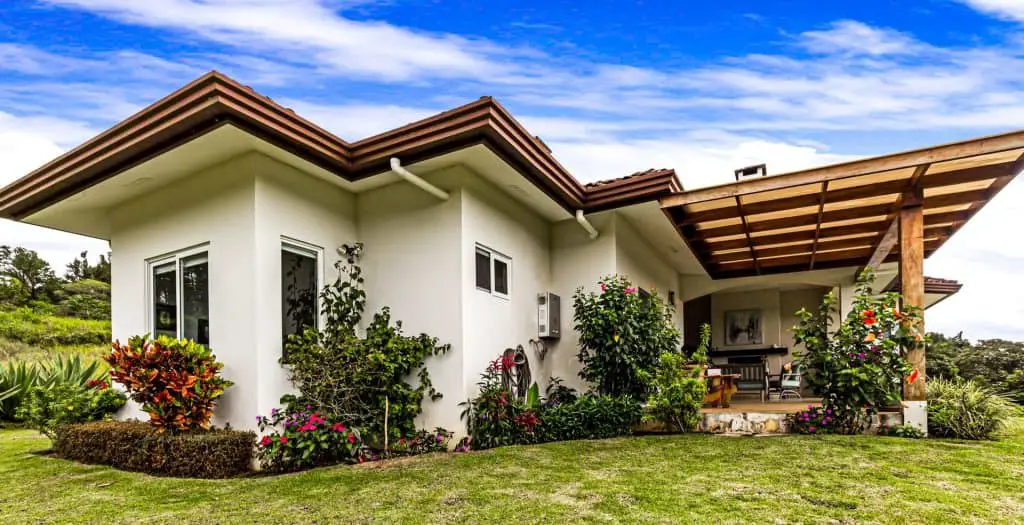 For some people, a slow sale is something that can cause an entire housing chain to collapse. In short, it can wreak havoc.
The frustrating part about housing sales is that there could be a property in an awful condition that sells in a flash. Then, there could be another that is in an optimum state which takes an age to move from the market. Selling houses is different from how to sell land.
Location plays a big part in house sale speeds, but there are other tips and tricks you can tap into to assist your plight. Today's post will look at a round-up of five of these and point you in the direction of some resources that might be able to provide a little extra help.
A bigger house (but don't contact a builder just yet)
Unfortunately, it's not a cliché, bigger is better in the housing market. Bigger homes are usually more enticing and tend to sell for more money.
This doesn't mean that you need to invest in an extension, though. You can invest in various tricks of the eye to create the illusion of spaciousness, whether it is through the shrewd use of mirrors or manipulating natural light to a room's advantage.
Source: Family Handyman. There are fifteen solid tips to help you make smaller spaces bigger, ranging from window treatments to color coordination.
Great curb appeal
This is the biggest buzzword in the property book right now, but it's for a very good reason. Getting your curb appeal right gets people through the door. Granted, they might hate what is behind the door, but this is a numbers game. The more people you can entice into your property who provide positive homefeedback, the bigger your chances of a fast sale – find out more from the team at Sell My House Compare.
There are all sorts of tricks and tips that can enhance your curb appeal, and make your house look visually stunning from the outside. It might be about introducing more symmetry, or it might be about giving the front door a lick of paint. The source below will highlight more.
Source: BHG. There are twenty tips here, but the list could go on. Try and few of these and you might just increase the footfall to your property and ultimately, boost your chances.
It's not just about looking the part
It is one of those "believe it or not" moments, but it doesn't just have to be about how your home looks visually. You have to trigger other senses within a buyer, with one of these being scent.
That's right, certain scents are associated more with positive reactions. The attached resource has more information but as a quick rule of thumb, coffee and fresh bread are winning combinations.
Source: The Telegraph. There's an interesting debate that discusses smells, with one anecdote showing how a good scent persuaded someone to buy a house in the wrong area!
A bunch of flowers
In truth, it doesn't always have to be flowers, but this is an easy win.
Flowers add vibrancy, excitement and the sense that a house is undergoing regular upkeep. If you play your cards right, and choose a flower that emits a promising scent, you'll find that it (not only ties into the previous point) can add to that "fresh" appeal that all homes on the market are crying out for.
Source: Avas Flowers. We have noticed a lot of Avas Flowers discount codes recently, while the company seems to be getting a lot of positive attention (see these Avas Flowers reviews).
Sometimes, the season matters
You might take on all of the above steps, but it could all be for nothing if you decide to Sell Your Home in the wrong month. Like it or not, some months are more fruitful than others in the housing market and this isn't obvious viewing. It could be a factor when you're looking to Sell A House in California.
For example, during the summer there are some dreadful months, for the simple reason that people tend to be away more on vacation. In spring, there tend to be much higher chances of selling a home, although the attached resource contains more specifics. For further details, people can get along thepropertybuyingcompany.co.uk.
Source: Readers Digest. A truly great resource featuring a great color-coded chart which highlights the best (and worst) months to sell a home.
One more thing, if you want a clean house I recommend an expert Cleanfocus.com.au
You may also like: First Impressions Are Everything: 7 Gorgeous Curb Appeal Design Ideas for Your Business
Image source: Unsplash.com