Click here to get this post in PDF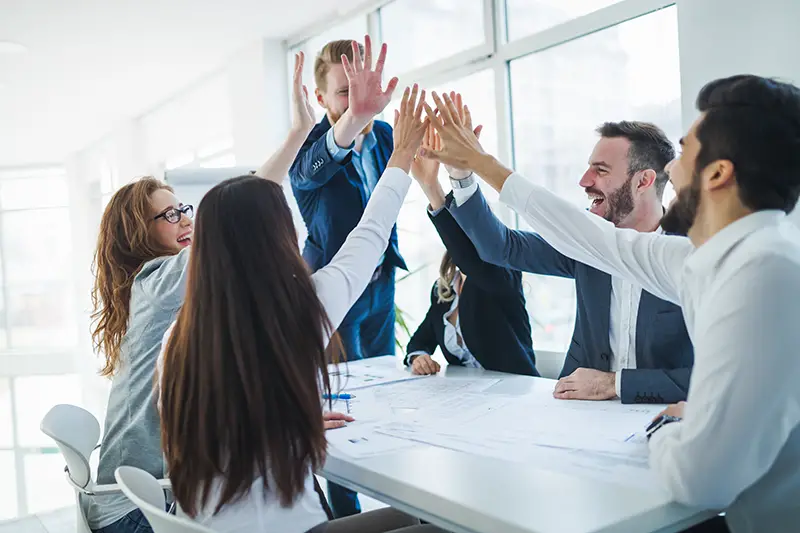 Many employers and company directors believe that money is one of the biggest influencers when it comes to motivating their staff.  They believe that increasing salary or giving employees a bonus that this will make them feel valued. However, they are mistaken as in most cases money is not the driving factor. Instead, many employees today prefer to seek a happy work-life, where they can work as part of a team that is led by a supportive leader who can keep them motivated.  We explore the top tips on how leaders can keep their teams motivated…
Invest into them
When hiring a new member of staff, it's important that you invest in them from day one. Find out about their career goals and how you can help work towards them. If they require training to achieve these, or they simply want to further their knowledge and skillset, then provide this to show that you do value them as one of your employees. By encouraging them to do this, they'll want to progress in a company that listens to them, and supports their career progression.
Trust staff
Allow your staff the freedom to carry out their workloads at their own time and pace. Avoid checking up on them, and trust that they'll be working and not catching up on the latest news or Facebook gossip! Instead, you can set out a plan to meet up weekly or monthly to discuss the work that needs to be carried out. It'll then be up to your employee to ensure that it's all carried out by the deadline.
Get to know your team
Although team bonding exercises are great for teams to spend time together, and get to know each other, it's also important that you spend time getting to know employees individually. It will create a strong professional relationship, and allow them to look up to you as approachable should they have a problem or issue that they would like to discuss with you.
Show appreciation
Everyone likes to be recognised for hard work that they've carried out and it's important for team leaders to take the time to appreciate each member, when that's simply thanking them for a project they may have been involved in or through giving them a promotion.  By doing this, it shows you respect your team and care about the effort they are putting into their work, and by recognising this will ensure they keep working this way.
Communicate with them
Always provide an update to your employees with any company news and updates, whether it may be good or bad. This will allow them to feel not only part of the team, but part of the business. If you don't keep them involved, they may feel that they are not respected enough to be included or trusted enough to be told confidential information. They will respect you for taking the time to be open and honest with them.
Take the lead
If you are leading a team you should always ensure that you set a professional example; from being punctual, organised and ensuring your team is running efficiently and effectively.
Pay employees what they are worth
Although we mentioned earlier that money isn't the biggest factor in keeping your team motivated, it remains an important aspect. If you do have a great member of staff who you value on your team, you should ensure their quality of work is reflected through their pay.  Recognise those that work to achieve the best results possible for your team, if they're putting in the extra hours, or taking on an increased workload, then review their salary.  If you have an employee that's drawn to an increased wage somewhere else, consider if it's worth losing a great employee over a slight wage increase.
Through following these motivation tips, we are sure that you'll get the most out of your employees. Leading a team can be very stressful, and comes with many responsibilities, but it's very worth it as you can watch your employees grow within the company.
About the Author
This article was produced by Hannah Pennell, a content writer for Kimberly Access.
Also read: The Crazy Simple Thing That Makes Teams 3X More Likely to Hit Goals at Work
Image source: Shutterstock.com