Click here to get this post in PDF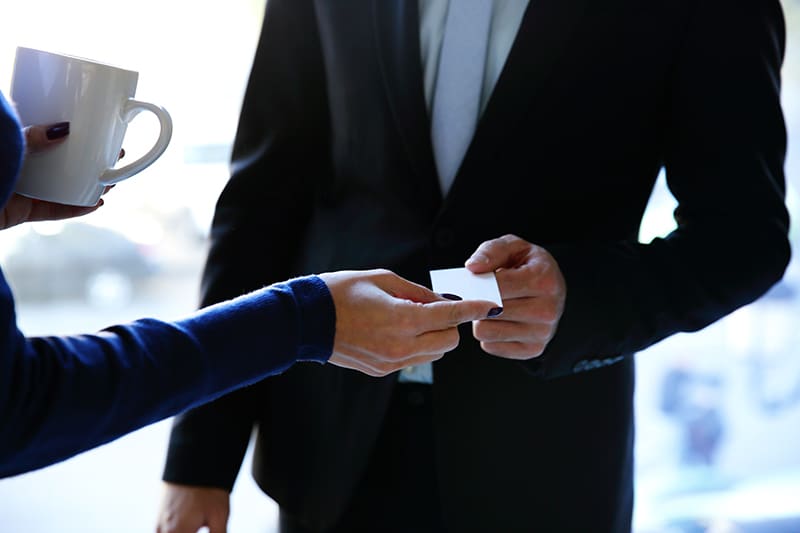 Everybody uses online marketing these days. Social media marketing, email marketing, and content marketing strategies powered by SEO dominate the world of marketing and they're indispensable for expanding your reach and increasing brand awareness. You're most certainly using at least one of these highly effective strategies, but if you want to stand out among your competitors, who are also taking advantage of all these methods, you should take a step back in time and try the benefits of offline marketing. This would be a sneaky move as it could enable you to reach out to your target audience in an unexpected manner and capture their attention. Here are a couple things that you should know if you want to cut through all that social media noise and back to basics.
Good ol' smail
Back in the day, when things were much simpler and easier, there was something almost magical about opening your mailbox and seeing letters and parcels in it. It used to be one of those little joys of life that gradually disappeared with the emergence of fast, efficient, but basically impersonal online communication. Imagine how surprised your potential customers will be when they receive your physical catalog, samples, newsletter, or discount coupons. This would give a whole new level of personalization to your marketing efforts and score you some brownie points with your audience oversaturated with emails and instant messages.
Radio ads
Video still hasn't killed the radio star! In the sea of multimedia channels and various means of communication, radio managed to find its steady place. Believe it or not, 18-to-24-year olds listen to an average 10 hours and 15 minutes of radio every week, according to Nielsen. That's practically more than an hour a day. The thing is that people can't use their smartphones while they drive to work and that's why they like to tune in and listen to the radio. Radio ads can be especially effective if you want to reach your local audience.
The importance of business cards
Business cards offer unlimited possibilities as you can drop them practically anywhere. Apart from giving them out when you meet someone, you can also pass them out to your friends, family and neighbors to spread the word. Due to their appropriate size, business cards can be used as a part of guerrilla marketing strategy, meaning that you can pin them on bulletin boards, slip them into magazines at your doctor's office, or even go to the library and put them in books that are related to your business. Since the design and quality of your business cards play a significant role, opting for reliable printing services is a must.
Attend industry events
Industry events are highly beneficial method when it comes to offline networking. They present you with a great opportunity to connect with new people from your line of work, share ideas, and boost your brand visibility. Speaking at industry events can help you promote your company and position yourself as an authority in the field. If you don't feel that you're experienced enough to deliver a speech, that's ok, as even the very act of attending such events will have a positive impact on your offline marketing efforts.
Cold calling
Although cold calling isn't exactly the most favored method of salespeople and marketers, we can't deny that it's effective. However, if you want it to work, you need a well-researched and data-driven strategy that will allow you to personalize each call, address your customers' specific pain points, and explain how you can help in solving them. First of all, it's important to come up with a relevant list of potential customers and tailor the conversation objectives for each of them. Even if this approach doesn't generate too many conversions, you'll still have an opportunity to present your company and establish the first contact with new prospects.
The power of freebies
Giving away free promotional products is an excellent and cost-effective marketing method. People love free stuff and if they like your products, they will most certainly start buying it once they have tried it for free. Apart from giving samples and free trials, it's a good idea to take advantage of promotional merchandise such as branded T-shirts, hats, totes, or pens. For example, according to a survey, 79% of people are more likely to do business with the company again after receiving a promotional item, while 56% of participants say that their impression of the company improved after getting a branded promotional gift.
These offline marketing strategies are like a breath of fresh air in a world where marketing has become omnipresent and intrusive in the sense that people are constantly being bombarded with marketing messages through all available communication channels. Old-fashioned mail, flyers, or radio ads can actually press the right button and do wonders for your marketing.
You may also like: Business Growth Tips for 2018
About the Author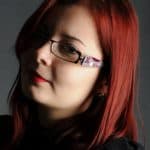 My name is Alex Williams, born and raised in beautiful Sydney. I am a journalism graduate, and a rookie blogger trying to find my luck. Blogs are the perfect opportunity for presenting yourself to wider audience, getting the chance to showcase my expertise and receiving recognition. I am a regular contributor at BizzmarkBlog.