Click here to get this post in PDF
There is no question that digital marketing is effective for most businesses. Digital marketing has made it easier to access broad audiences across geographic boundaries with a simple click of a button. However, when it comes to competing at a local/regional level and maximizing your visibility, businesses still need to implement specific traditional marketing strategies that are always good at providing maximum brand exposure. 
In many local communities, businesses still make it a point to use traditional methods of marketing because their customers prefer them and can relate to them better. Also, some of these methods are more personal and can help businesses use a localized/customized marketing strategy.
Here are a few traditional marketing methods that have withstood the test of time:
1. Newspapers are still read in many communities where people still check out the weekly ads. The best time to place an ad is in the weekend newspaper. Putting a newspaper ad is recommended because the return on investment is still high considering that advertising costs for publications have dropped significantly. 
2. Networking is best done in person and not online. Meeting face to face with your customers or clients or representing yourself at a trade show or a convention is how you build relationships. When you run a business, and you want to maximize your local visibility, you need to get out into the community and meet your neighbors and other business owners. As you build a good network, word-of-mouth advertising will really help spread the word about your business and your brand. Moreover, by one-on-one interaction with key opinion leaders and big markets, you can build long-lasting and trusting relationships.
3. Press releases are still an essential marketing tool for businesses. The best thing about a press release is that you can use multiple mediums to distribute it. No matter how advanced technology has become and how many platforms we now have to promote our business, press releases are one of the most basic and most commonly used marketing tools in the business world. That is why many businesses trust the press kit software, an efficient tool to present all your company's information in one place.
4. Flyers and banners may have taken a back seat during the initial days of digital marketing, but the fact is that there is really no substitute for on-the-spot, highly visible marketing. Flyers and banners fit that purpose just right – a good banner can stop people in their tracks. Flyers are also very useful. People still browse through them, cut out coupons and make it a point to identify any sales and/or clearance. 
5. Brochures can quickly send a marketing message and have been known to drive sales. Every business might have a website, but dentists, lawyers, real estate agents, and most other professionals also use brochures to promote their services, location, and cost.
6. Direct mail is making a comeback. However, to succeed at direct mail, the ad must be targeted. In many areas, the local postal service also offers mass direct mail packages at meager rates. Direct mail marketing has become very popular with new corner stores, pizzerias, fast food joints, and handy workers.
7. Leaflets: One of the easiest, fastest and cost-effective ways to market a business is through leaflets, business cards, and flyers. For example, if you run a retail pharmacy, the best way to engage the community is to deliver leaflets and business cards at nursing homes, the local hospital and doctor's clinics.
8. Lights and colors: A very effective way of marketing that has been around for decades is the use of custom neon signs. Many businesses use lights of different colors, flashing lights and neon lights to attract customers to their business. Shop signs work great for fast food restaurants, pizza stores, bars, clubs, dance parlors, etc. The great thing about neon lights is that this marketing tool continues to work during the night. Custom neon signs require little work except for routine maintenance.
The fact is that traditional marketing strategies and digital marketing strategies go hand-in-hand. There is no doubt that digital marketing has greater penetration and reach, but if you really want brand visibility at a local and regional level and if you want to maximize brand exposure at a specific event or occasion, there is really no substitute for banners, flyers, leaflets, neon lights and face to face interaction.
If you look at real estate agents, pharmaceutical sales reps, energy company sales reps, and other similar professions, you will see the importance they place on one-on-one interaction. Whenever they connect and meet their clients, they make it a point to hand brochures, flyers and information material. It is all about creating a story and using multiple strategies to communicate that story to your target market. Websites and blogs are also important but so are traditional marketing methods that are more effective in forming long-term relationships with your customers.
You may also like: Things to Know if You Want to Use an Offline Marketing Strategy
About the Author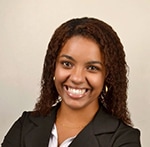 Lara Douglas is a young woman who loves interior design and home decor. She is passionate about new trends and fashion-forward home décor ideas. She regularly posts at Neon Signs Depot.