Click here to get this post in PDF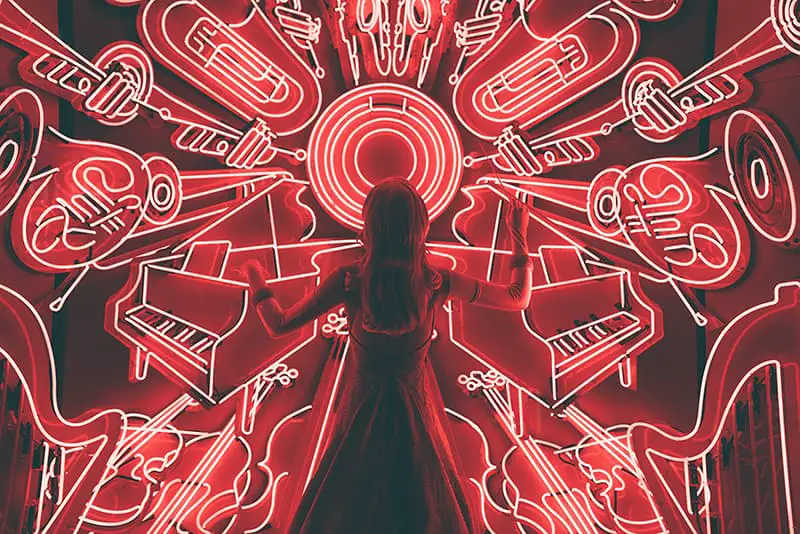 As the world becomes marketing-focused, artistic fields like music have outgrown the realms of creativity. Even if you are immensely talented and produce great music, success will come only if you have the right approach to marketing. The idea is to propagate your musical brand in such a way that it connects with the audience and captivates them. So, if you want to establish your music brand and extend its outreach, here are the marketing strategies that you need to follow.
Have a brand vision
Even before you start thinking about reaching out and building your brand's presence, you need to define a vision first. This is to be done by organizing your thoughts and getting clarity regarding how you would want to be perceived in the industry. Would you want to be a youth icon or prefer to be called a musical genius? A well-established brand vision is what differentiates you as a unique entity that has the potential to engage the audience.
Identify your target audience
Like any other business, a music brand also needs to identify the target audience for the sake of understanding their taste and expectations. According to experts at Guitar Junky, defining and knowing your target audience will not only give you the insight to create music that they would love but also help you work on the right kind of marketing strategies. For example, your approach towards music creation and branding will differ depending on the fact whether you want to connect with teenagers or middle-aged audience.
Build a solid digital presence
One of the most important things to do would be to build a solid digital presence because this is where your audience is most likely to be. While a good-looking website is essential to create an identity online, you can also run a blog that caters god information and connects with fans and followers. Create a mailing or subscribers list and send regular reminders to the followers to keep them in sync with upcoming releases, events and more.
Be present on the right platforms
Another strategy to grow your music brand is to capitalize on a presence on the right platforms. Streaming services like Spotify make a great platform to share your music, upload albums, and get audience feedback. It is best to hire experts to handle your musical campaigns on various promotional channels. You can check out https://www.amworldgroup.com/playlist-promotion to understand how these campaigns work.
Leverage social media as well
Social media marketing is the most powerful strategy to build your brand's presence in the current times. Create brand profiles on diverse channels such as Facebook, Twitter, and Instagram. Work on building communities that fetch more and more followers through sharing and propagation. Keep the social pages and communities active by sharing engaging content from time to time. Consistent interaction with the audience on social channels is the key to making your music brand viral.
Reach out to bloggers and influencers
Beyond working on your digital presence, you can also leverage the popularity of music bloggers and influencers in the industry. Reach out to them and seek their help in getting access to their followers. This is the best form of word-of-mouth marketing in the digital era. They can help you in creating a buzz for your releases and the brand as a whole. Additionally, you get the benefit of connecting with their audience and making them aware of yourself and your work.
Organize events and concerts
While digital promotion becomes a key aspect of marketing your music brand, you cannot ignore the conventional strategies like events and concerts. This is where followers get the chance to see and hear you in person, which will always be the best way to connect with them. Make sure that you organize events and concerts on a regular basis so that the fans and followers can see you live. Free promotional events make a smart move for the starters because the idea is to kick start your brand at the initial stage.
Create your brand merchandise
Another good strategy to make your music brand physically visible is by creating your own merchandise and selling it online and/or offline. You can even run some contests and distribute free merchandise for engaging the followers and getting popularity. And it can be a great way of exploring a new revenue stream for your brand.
The growing competition in the music industry means that you may have to go the extra mile for promoting your brand. These strategies can be impactful, provided that you apply the right mix in the right way. The best approach would be to partner with a promotion partner who can handle the campaign with the right expertise.
You may also like: Marketing Strategies for Businesses That Never Fail