Click here to get this post in PDF
While it is true that many people use social media for social and entertainment purposes, this idea gets a completely new angle when it comes to running a business. Social media marketing is currently one of the most predominant forms of digital marketing. The main reason behind this is that it generates a lot of value for a relatively small investment of effort and resources. With this in mind, here are the five most prominent perks of social media marketing.
Gathering customer feedback
Even though some people see retweets and like as vanity metrics, this kind of public affirmation serves as an incredibly valuable piece of customer feedback. For instance, if you compare two pieces of content you posted online, the number of likes on each of them can show you the difference in their impact strength. On the other hand, this difference doesn't necessarily have to be related to the quality of content, seeing as how a piece that is posted on Tuesday afternoon has a different potential than one posted on Saturday night. These situational factors are, therefore, something else you can learn from customer feedback.
A boost in brand awareness
Another thing you can achieve through social media marketing is a massive boost in your brand awareness. According to one of the oldest principles of marketing – the rule of seven, for a person to become a customer, they need to see or hear about your brand at least seven times. By regularly posting brand-related content on social media, you can easily raise your brand awareness much sooner, shortening the average buying cycle your target audience has to go through. To increase awareness, you should use tools to boost your followers on Instagram. The small business blog has reviewed them – check them out.
Increase your web traffic
You are significantly increasing your web traffic by increasing your digital footprint across various social media. To make things even better, people who like or follow your content online can be classified as qualified leads or low-hanging fruits. This means that their interest in your niche makes them much more likely to become customers, which also boosts your average conversion rate. Moreover, knowing exactly where the anchor leads them makes them less likely to abandon your website immediately, which makes the risk of an increased bounce rate much less likely.
Finding the influencers
Influencer marketing is still on a steady rise, and getting engaged in the world of social media is probably the most organic way to find influencers who are well-suited for your business. Inexperienced marketers believe that they can compare the number of followers and, in this way, determine the worth of an influencer. However, reach is not everything. Reaching the right crowd is much more important. Simply mingling in the same social media circles will allow you to encounter these niche-relevant micro-influencers and get in touch with them.
Inspecting your competitors
Finally, through social media marketing, you can conduct much easier research on your closest competitors and find out what exactly they've been up to. You can do this in two ways. First, you could simply inspect their content, the number of their followers and similar metrics on your own or you could hire someone else to do this for you. Some agencies offer end-to-end media monitoring services, which will not only examine your competitors' media profiles but also offer you an objective comparison with your own brand.
At the end of the day, it is important to mention that you can't measure the value of these benefits in a vacuum. Before you even start applying these techniques, you need to establish some goals and see achieving them as the only relevant criteria for their efficiency. Brand recognition, customer engagement, traffic and, of course, a boost in your sales are just some of the examples of short-term goals you could focus on.
You may also like: 8 Marketing Strategies to Extend the Outreach of Your Music Brand
About the Author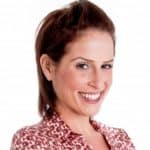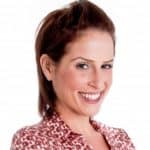 Diana Smith is a full-time mom of two beautiful girls interested in topics related to business and technology. In her free time, she enjoys exploring new low-cost advertising opportunities.