Click here to get this post in PDF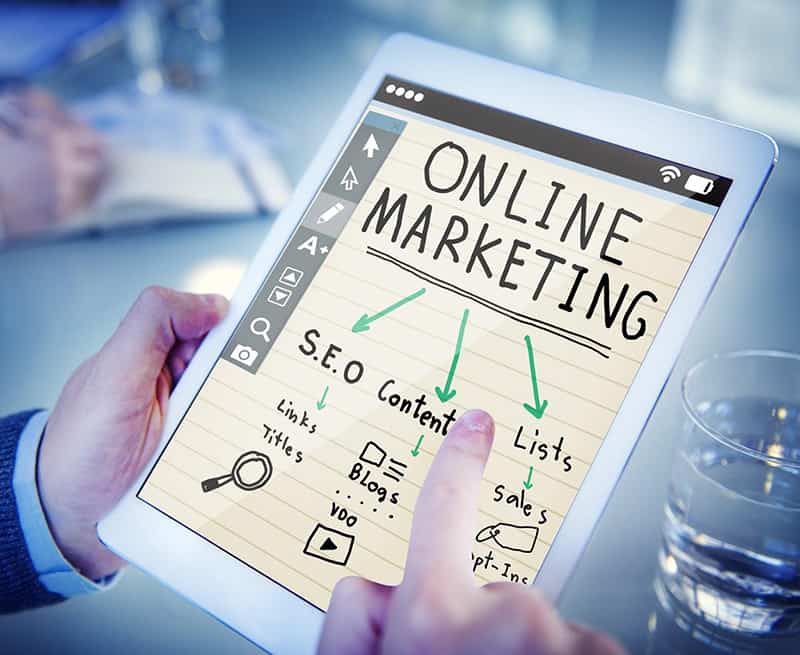 Digital marketing is the advertising of services and products using digital technologies on the Internet (it could also include display advertising and other digital mediums).
As a digital marketer, your approach to a digital marketing plan will be greatly influenced by your client's business goal – but there are a couple of factors that you should always implement to ensure campaign success.
How to create successful digital marketing campaigns
Because there are a lot of moving elements involved in best digital marketing services, it is pretty easy to forget the main goal of a digital marketing campaign – business growth. When there is no increase in sales, a digital marketing campaign has basically failed. This is why digital marketing has quickly grown into a broad department in large businesses.
The technologies and tools used in facilitating marketing efforts to increase sales directly impact business, which is why we've compiled this guide to help you make the most out of your digital marketing efforts to foster business growth.
1. Define a clear direction
Before you begin a campaign, you need to first define its goal and objective. Clearly defining this, will provide you with a blueprint that you can refer to at each phase of campaign strategy execution.
In addition, a clearly defined, flexible strategy that you can track will provide you with valuable data. Please note, you would want to compare actual results to expected results so that when creating a strategy in the future, you would have a better understanding of what works and doesn't.
2. Integrate all marketing channels
To get the attention of your target audience effectively, you need to have a consistent message. This means that your ads should be integrated across various platforms while ensuring that the message remains the same – regardless of the platform it's on.
However, because each social media channel has a different feel and vibe, you would need to invest time in ensuring that ads are tailored to match each site while maintaining a consistent and unique voice for your brand.
This is a tall order but it is definitely worth the time and effort.
3. Learn how to create an effective sales funnel
Individuals that have experience in traditional marketing would already be familiar with the concept of a sales funnel – for those who aren't, a sales funnel is a step-by-step guideline detailing each phase of the buyer's journey. It breaks it into parts similar to this:
Outreach-content marketing: for example tutorial videos, landing pages, Facebook ads and so on
Conversion: quizzes, case studies, informational blog posts, social media shares, likes, comments.
Closing: questionnaires, reviews, email series
Retention: contests, email newsletters and exclusive offers.
4. Understand your target audience
In order to effectively market to your target audience, you need to have a full grasp of your target audience habits. In essence, you need to understand what your buyers will do before you begin advertising to them. This is a core component of any marketing strategy – digital or otherwise. Various platforms and tools will make every step of email address search, validation and advertising much more effective.
A local SEO company for example can help you target potential customers in the city you're targeting in and see exactly what they're looking for.
5. Be conscious of campaign spend
Different platforms offer different values in terms of marketing, so you need to track marketing campaign performance on each platform to understand which one deserves more money and time spent on it – and which ones you can do without. Depending on your brand, the platform that works best for your business needs might be different from what you expect – this is why tracking campaigns is important – you can effectively plan your budget.
6. Create a realistic plan
This should be the first step in your campaign – defining a plan can be done in a couple of ways – you could use editorial calendars, timelines and content mapping.
What you use doesn't really matter, the goal is to establish several ideal outcomes while leaving room for unforeseen scenarios. Remember to keep the process simple when delegating and communicating with team members as well as establish a clear timeframe everyone on your team can follow.
On a final note
Building an effective content marketing strategy requires you to have a solid understanding of project management – a step-by-step understanding of the vision and plan and all the elements/ pieces that come together to ensure success.
Even though there is no set formula for creating successful digital marketing strategies – with practice, you will discover a formula that works for your business goals.
Do not forget to authentically engage your target audience as this influences conversion and sales.
You may also like: Marketing Strategies for Businesses That Never Fail