Click here to get this post in PDF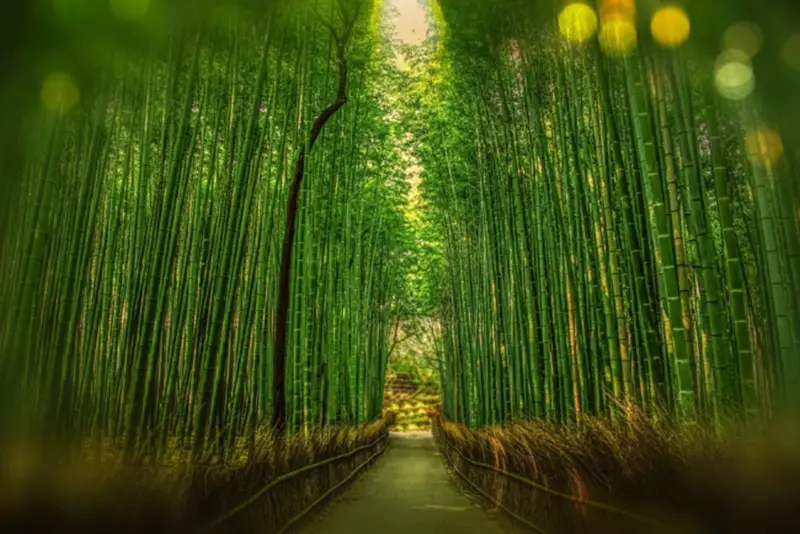 We earn commissions if you shop through the links on this page.
To grow a business these days, one needs to understand why traditional sales and marketing strategies are failing and how to develop a sales marketing strategy that works.
What is Sales Marketing?
A well-crafted combination of sales and marketing is necessary for successful business growth. Sales entail the direct one-on-one interactions, those interpersonal connections that directly add revenue to the bank accounts. Telephone calls, networking, and meetings are all part of the direct sales process.
Marketing, on the other hand, involves all those actions that a business takes to reach and recruit prospects. Examples include direct mail campaigns, advertising, public relations, and television or radio commercials.
Direct sales marketing embodies all of these strategies. The number of 'touches' a prospect requires to convert into a sale varies, though research suggests anywhere between three and twelve touchpoints. More important than quantity, then, is following and maximizing each contact so that the time, cost, and effort put into each sale decreases.
What Isn't Working?
Some of the most tried-and-true methods of marketing still work. People still love video advertising, for instance. In fact, video accounts for 69 percent of all consumer Internet traffic, according to Cisco Visual Networking. However, many other marketing strategies are falling flat. To be sure, Sirius Decisions reports the average sales cycle has increased by 22 percent over the past five years since more decision-makers are being involved in the buying process.
According to the 2016 DMA Response Rate Report, direct mail is expected to experience a 19% decline over the next 12 months;
A mere 13% of people who read print publications report ever looking at the ads;
44% of direct mail is never opened;
70% to 80% of online users don't look at online ads, preferring to focus only on organic search results;
86% of people ignore television commercials.
Effective Sales Marketing Ideas
As buyers become increasingly over-saturated with advertising gimmicks, it becomes even more important for business owners and marketers to devise innovative ways to target potential customers. It is the role of a business owner, then, to ensure that information is delivered to prospective customers at the right time, in the right format, and on the right platforms. This is where an inbound marketing strategy becomes crucial.
Research
There's no need to spend copious amounts of time drudging up case studies. Instead, 'research' refers to time spent understanding the company and its goals, understanding the industry, and understanding the customers. This is where business owners focus on attracting customers rather than seeking leads and customers.
1. Clarify what the business is and ask:
What does it mean to 'grow the business?'
How will someone know if they're successful?
What are the long and short-term goals?
What is the sales process? 
2. Check out the industry
Whether a person has been in the industry for two, ten, or twenty years, chances are pretty high that the industry will keep on changing. As innovations come up or new expectations are established, it's important to stay ahead of the curve. This is where industry research comes in.
How do other businesses fare against meeting (or exceeding) the goals?
What marketing strategies are other businesses in that industry doing to attract clients or customers?
What current events and news is impacting that industry?
Is there a business to business marketplace a business owner can access?
Are there any leaders that a business owner can speak to within the industry?
3. Figure out your customer base
Speak to the people on the ground—those who directly communicate with customers—to better understand the customer base. These are the people who can provide the most insight into what customers want. When talking to them, here are some worthwhile questions to ask:
Which marketing tactics are most effective?
Are customers complaining about any current strategies, such as too many emails or obnoxious ads?
What are the customer demographics?
What questions are the sales teams answering most?
What pain point/s does the product or service help alleviate?
Create Effective Content
No longer is it sufficient to leave a website dormant while expecting customers to magically discover its presence. Instead, business owners should update its content consistently. Over 70 percent of marketers say relevant content is the most effective search engine optimization (SEO) tactic, while companies that blog 16 times or more per month enjoy four times more leads than those who publish blog content less than five times a month.
The most effective content is that which focuses on helping customers reach their goals and/or solve their problems. While the content on the Internet often grows stale within weeks after publication, it's best to make sure content is as evergreen as possible so that it can retain its value for years to come.
Recognizing the importance of having an efficient, skilled copywriter on staff or freelance. Doing so can substantially increase the company's revenue, double its customer retention rate, and create brand recognition.
Bring your projects to life with stunning high-definition stock videos.
Pay attention to SEO
In the world of marketing, SEO is the latest buzzphrase—and with good reason. SEO consists of all the factors that influence search engine ranking. It is like turning on a spotlight so that customers know where to find a business. After discovering what a company's customers are looking for (see above), it's important to weave those keywords onto every page of the website.
To optimize a website for SEO, Entrepreneur magazine suggests that business owners:
Create a priority list of targeted search terms that pertain to the customer base and market segment;
Review pertinent industry sources and competitive lists to determine what keywords should be used;
If users frequently misspell a word, include that in the webpages as well;
Track the site's rankings every 30 to 45 days to ensure the keywords remain effective;
Determine goals ahead of time and make sure they are measurable so that it's possible to note the return on investment regularly;
Create page titles;
Develop new sitemaps for Google and Bing;
Place strategic words and phrases throughout the content on every page;
Continually test and measure the business's success using objective tools to do so.
Develop Podcasts
People love to receive something for nothing. In the world of marketing, the most valuable asset is knowledge. Offer this to customers through an effective use of Podcasts. Podcast listening has increased significicantly. Statistics reveal that as of June 2019 there are over 30 million podcast episodes.
Become social media savvy
The effectiveness of social media marketing is contentious. While some people say it's a complete waste of time, the numbers suggest otherwise. After all, the breadth of audience participation is unparalleled.
72 percent of adult Internet users utilize Facebook;
During the past two years, content consumption on Facebook has increased by 57 percent;
Instagram has 500 million active monthly users;
LinkedIn has 450 million members, with a reported 25 percent active on a monthly basis;
Thirty percent of U.S. millennial internet users use Snapchat regularly.
Stay in contact
Depending on the product or service offered, it may be that the company is on the customer's mind daily, such as the case with a food product, or only occasionally, as is the case with expensive beauty treatments. Regardless, it's critical to be in the customer's thoughts as soon as they are ready to buy. The way to do that is to maintain constant and consistent communication.
Collect the customer's information at every opportunity;
Craft email or text campaigns to stay in contact with prospects and previous customers;
Be sure the business is listed in local directories and search engines.
Effective marketing means more than relying on direct mail advertising or television commercials. It has evolved into a multi-dimensional, multi-sensory process. Keep up with industry trends, as well as the new technology available to assist marketing efforts using these suggestions.
You may also like: How to Succeed in Digital Marketing
About the Author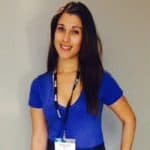 Brooke Harper is a seasoned writer and sales consultant, and has written hundreds of articles and white papers covering all aspects of B2B sales, phone marketing, and advanced sales strategy. Brooke is one of the top writers on Quora in B2B and her answers get over 100K views a month, and growing.