Click here to get this post in PDF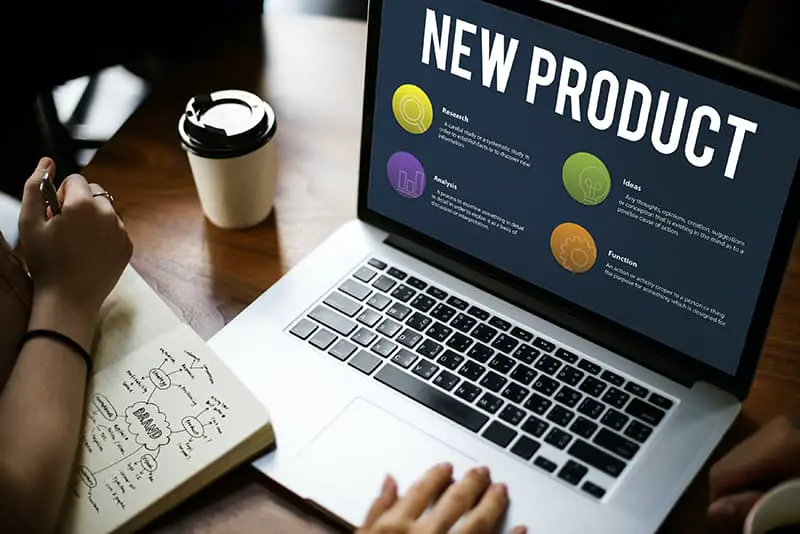 Nowadays any kind of business is dependent on online marketing. They say if you are not successful in virtual reality, you don't exist in real life. So, whether you have a global company or a little freelance business, a successful online marketing campaign is a thing you have to be concerned about.
If you are going to be into digital marketing yourself, you need to acquire decent skills and knowledge in the field before you start.
Luckily, you are able to select from a multiplicity of online and offline learning resources even for free. You can also pick out either from multifunctional platforms, which offer you both dissertation writing assistance and digital marketing lifehacks or enroll in specialized courses aimed to form you as an online marketing specialist in the shortest time. The same goes for learning means, that come in the form of video, audio, texts, complex study courses up to your convenience and preference.
Choose your most desired way of learning, pick trustworthy resources, and put in all efforts to become a good marketing professional and boost your business with ease.
Graduate from Online University
Online classes, courses, and universities usually propose the fullest education in any field with a complex of theoretical and practical parts, home assignments, final tests, and certification in the end. 
SEOMoz – online business newcomers will certainly benefit from the source, having three free courses to choose from, counting SEO, Social Media, and Link Building;
Google – Google cannot stand aside from free online education and suggests Online Marketing Challenge for all the interested. With its thorough Pre-Course Preparation and full Course Packs, Google will turn any beginner into a good marketing specialist at the shortest time;
Social Media Quickstarter – Quickstarter will give you a speedy but full education on social media marketing and help you develop your business online using the most popular social platforms and widespread technologies;
Copyblogger.com – if you need someone to kick you to learn and progress with social marketing, Copyblogger is definitely for you. Subscribing to the course, you will receive an e-mail 20-part learning pack, along with letters full of useful marketing tips and resources. If you sign up, you will be able to get a deeper marketing exploration with 14 free online books attainable for you;
Udemy.com – this is a globally-respected eternal educational source, offering you both paid and free classes and courses to enhance your knowledge and skills in any field, counting digital marketing. Search for the most relevant and recommended one and study hard.
Get More Reading
Reading sources are more like additional ones but not the main ways of self-education in marketing. Though they will definitely enhance your knowledge and make it deeper. You can even move up to a more proficient level by reading qualitative articles and blogs on a regular basis.
Entrepreneur.com – the magazine's digital marketing articles grant you useful tips and lifehacks suitable for online business newcomers and intermediate specialists as well;
Inc.com – more advice on blogging, social media, email marketing, and so on come within Inc.com magazine to present you with knowledge from professionals you won't ever gather from other sources;
Mashable.com – amid getting useful tips on digital marketing in the categories of Social Media and Business, you will also be up to date with the latest news in the field. More to this, there are multiple tech articles and posts for different specialists to present you with additional professional knowledge.
Stay in Tune
Spend your way to work or anywhere else with use by listening to digital marketing podcasts. They may be some general programs, specialists' interviews, advice, and more.
SiteVisibility – being a most cherished among the UK listeners, the podcast is popular worldwide, and provides with relevant marketing information once a week, along with news, advice, techniques, and so on. It also has an impressive list of interviews from well-known marketing specialists.
EWebStyle.com –  SEO oriented podcast will assist you in boosting your business online and deepen your knowledge in digital marketing with its entertaining but informative programs from SEO experts;
Six Pixels of Separation – weekly podcast will grant you a decent overview of digital marketing basics, news, and lifehacks, with a new specialist being invited to every program and marketing professional host on top.
---
6 Sales and Marketing Tips & Ideas to Grow Your Business
---
Having an endless list of free and paid resources at your disposal, all you need is to choose several trustworthy ones and put in decent efforts to acquire theoretical knowledge and put it to practice eventually. Mind to rely on recommended stocks only, read feedback beforehand and don't waste time and money if you are not totally sure in it. Overall, do your best and work on self-development to move your business forward.
Image Source: Rawpixel.com