Click here to get this post in PDF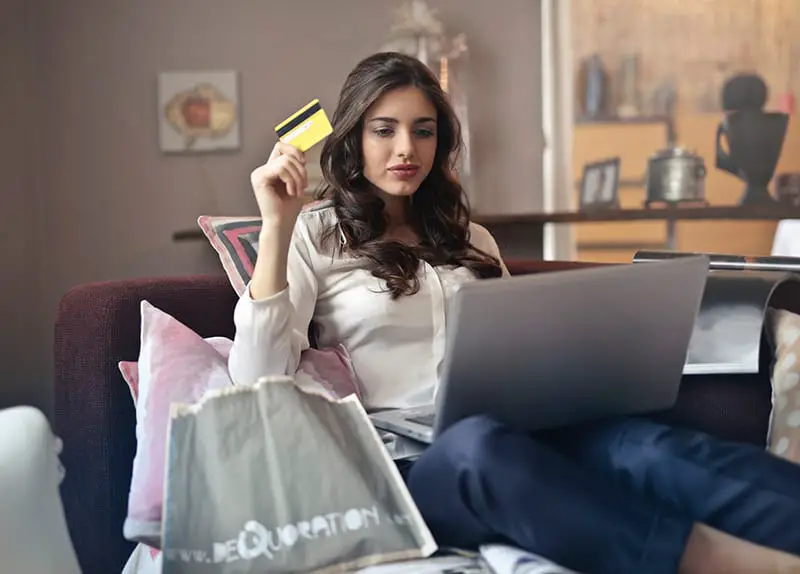 In this post, we will be listing and briefly talking about some products which sell online quickly and would be perfect as an option for an e-commerce business.
Electronics and technological device
One product that sells well on the online market is electronics. In general, anything electronic will sell quickly online from smartphones and tablets to computers or smart TVs. However, there are some specific products that are selling distinctively well. These are, for example, smartwatches, drones and their accessories, vipers and electronic cigarettes, LED, Lighting, magnetic phone accessories and smartwatches. Setting up an online store that sells any of those devices will most likely ensure sales given that you offer your target audience some competitive prices and quality.
Educational course
Learning online is becoming more popular every day. The demand for general education is constantly growing because of the increasing important education has when trying you find a job. This growing desire to stay learning throughout life along with how busy people are nowadays is the perfect formula to the increasing sales on online courses whether they provide a certificate after completing the course or not. The most important thing is you try entering this market is that you offer quality content to your customers because when it comes to education people want nothing but the best.
Sports Item
Sports items are really hot all the time and for every countryman. You can easily establish your brand name via social media and be able to sell all kinds of sports items online. Like In America Football, Ice Hockey, Baseball is very popular so you can easily target the USA with those sports items. On the other hand, if you want to target the Asian market then you can target cricket sports. So first you need to establish your brand value and make a professional social profile or website. If you need ideas you can analyze Topical Talks website and see how they promote their product worldwide.
Trips, tourism and holidays
As a result of the online revolution, travel agencies were forced to adapt to new times and start to be present in the online world if they wanted to survive in the market. The reality is that nowadays, planning a trip, getting tickets and making reservations is a process that is, in most cases fully done on the internet. Physical travel agencies are no longer in people's minds when thinking about travelling somewhere, so setting up an online travel agency might just be the perfect business idea and it will require a smaller investment than a physical agency would.
Clothing, shoes and accessories
Another product that sells fast and easy online is fashion items. All kinds of them, from clothing to footwear, jewellery accessories. The main problem one may find when trying to start a business in this big market may be the fact that there is too much quality competition and it may be hard at first to be noticed by the target audience. However, the demand is as huge as the competition. Something that is key if you want to be successful in this market is offering quality and added value to your product focusing on shipment deals and return policies that meet your customer expectations.
Makeup and beauty product
The beauty community on platforms like YouTube keeps growing constantly and with it, the makeup and beauty care industry grows too. Nowadays, it is becoming more common for people to go online to buy these products as a result of a recommendation their favourite influencer made. Some products are not physically sold in all countries or they are not brought to the stores at the same time as they are launched in their origin country but the hype influencers can create around some of these products makes people want to buy them as soon as possible and that is when eCommerce comes into play offering those products in geographical areas where they are not available in stores yet. Obviously, this is a fantastic eCommerce opportunity.
Protein powder
Lately, society has experienced some kind of "healthy lifestyle" revolution that has widely increased the attention people pay to diet and the internet we have in being fit and looking our best. This has caused an incredible increase in the sales numbers of some "healthy lifestyle" related products like green smoothies, specific foods and in the online world something that has been selling really easy and fast are all kinds of protein powder products so it may be an interesting online business idea to consider.
Menstrual cups
This product appeared on the market as a cleaner more comfortable alternative for women to tampon and pads and it has been gaining popularity ever since. More women are starting to feel curious about the products and are looking into them and purchasing them. As well as being an alternative to tampons or pads. Menstrual cups help preserve the environment as they are not one use only products so they are quickly gaining women's sympathies and most of their advertising and sales are taking place online. This is the main reason why starting an online business around this concept would be a great idea.
You may also like: How to Succeed in Digital Marketing