Click here to get this post in PDF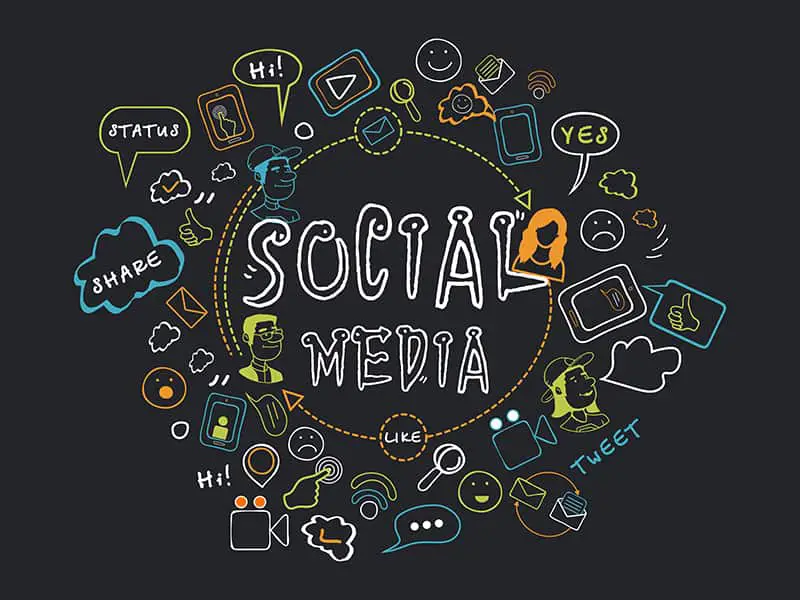 Marketing is the key to business success. Unless you implement a strategy that encompasses the essential elements of marketing, such as public relations, advertising, sales and promotion, standing out from the crowd will be tough.
So, here we are in 2018 and things are evolving rapidly in the social media world. More people are active on social media than ever before and if you didn't already know, 2018 is set to be one of the most integral years for artificial intelligence (AI). This, combined with other aspects of marketing like content and influencer marketing, could potentially propel your business to new realms of success.
But what exactly is marketing, you ask? Well, it is a process that involves promoting a service and/or product to prospective customers. Are you aware of the fact that 92% of small businesses experience financial loss on a monthly basis as a result of marketing automation? What's more, Facebook video boasts the top level of content engagement, making it one of the many tools you need to be utilizing in 2018.
Predicting Social Media Changes in 2018
Entrepreneurs everywhere are getting excited at the thought of using marketing in 2018 since the number of social media users is creeping up year after year. Timing is critical for marketing success, not to mention your knowledge on the social media spectrum. To ensure you don't lag behind in your marketing efforts, am going to spotlight upon some trends that will mould the social media marketing landscape this year:
Social media influencer demand will grow
The segmented millennial market will be targeted by companies
Communication will be accomplished using messaging apps
Virtual reality and video animation will dominate the online world
Voice-controlled technology will help customers find brands and content
Knowing the Facts about Social Media Marketing in 2018
 You really need to understand the importance of documenting your online marketing efforts. According to the Content Marketing Institute, 89% of B2B marketers depend on content marketing, so make sure you capitalize on this in 2018.
Make sure you monitor your competitors and carry out audience research monthly. This is an integral component of any marketing strategy and the most successful online entrepreneurs are 242% more likely to perform this tactic as a way of connecting with your audience through the brand.
When a social media service is of a high quality, 71% of consumers are likely to recommend the service/brand to others. Pay thought to the age group because the typical age range for people who follow brand updates on social networking sites is between 18 and 34.
Preparing for Killer Social Media Marketing Strategy in 2018
As the social media landscape evolves, it's imperative that you keep up. Your best chance at succeeding is to create a short animated video, like the explainer videos created by squareship. You can effectively represent your brand's story, product and/or service by grasping viewer attention with visuals. The good thing about explainer videos is that they are simple to create. If you don't have time to make your own, there are plenty of professionals out there willing to help.
How can you execute a killer marketing strategy for the 2018 social media changes, you ask? Follow these steps and you'll be on the path to success in no time:
Assess Business Motives – What do you want to achieve by launching a business and how will it help your customers? Maintain a long-lasting brand image by assessing business motives ahead of time.
Solve a Problem – Sales can be driven if you are able to respond to the needs of your target audience. Determine what the problem(s) may be and develop a campaign that directly focuses on that problem.
Set Attainable Goals – Although there will be a lot of competition in 2018, you can improve ROI, drive in-person sales, build a loyal fan base and accomplish social media targeting if you set attainable goals.
Conduct Research on Your Audience – Communication with customers via Facebook messenger will become a necessity in 2018. Talk to your audience through social media platforms like this to understand their wants and needs.
Discover the Most Essential Social Media Metrics – Some of the metrics you should be paying attention to include social media followers, mentions, follower growth, website/link clicks, reach, engagement and hashtag performance.
Create Personalized and User-Generated Content – Using the information you collect after researching your audience, develop regular pieces of content that relate to the reader/viewer in some way.
Artificial Intelligence – Chatbots will be widely used by marketers in 2018. These computer programs are powered by artificial intelligence and can be used to increase engagement and personalize the buyer experience.
Determine an Advertising Budget – Ideally, you should be spending 7-8% of business revenue on advertising. Do your research to make sure you are working with the most experienced marketers.
Include Live-Streaming Video into Online Campaigns – Live video streaming will grow in popularity throughout 2018. Use it as a catalyst for viral exposure each time you host an event or presentation of some kind.
Keep a Close Eye on Competitors – The social competitive landscape must also be analyzed on an ongoing basis. After all, if you want to be the brand that your target market chooses, your marketing strategy should outshine the competitors. LikeAlyzer and Fanpage Karma are two useful tools for analyzing competitors.
 Handy Tools to Aid with the Progression of a Marketing Strategy
 Don't throw away money by being lazy. Monitoring the progress of your online marketing campaign will be significantly easier if you utilize monitoring systems and tracking tools. Google Analytics is a good tool for monitoring sales progress, as are Buzzlogix, Cision and Digimind. From keyword monitoring to social media monitoring, these tools could potentially boost your conversion rate and teach you how to understand where your traffic is coming from and if it is valuable.
You may also like: Things to Know if You Want to Use an Offline Marketing Strategy
About the Author

Victoria Howes is a entrepreneur, traveler, and consultant to multiple brands including Travelocity, Hotels.com, and Homeaway.