Click here to get this post in PDF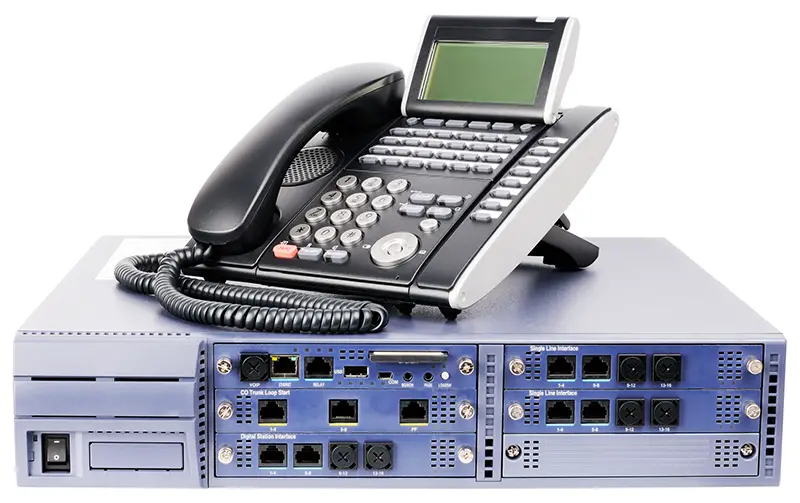 In order to reach a  93% chance of converting a lead, it takes an agent about 6 attempts; meanwhile, 10 to 15 are the number of 2-minute calls one has to make within the span of an hour; and, on an average, a sales agent needs to keep in touch with a clientele consisting of 2 large accounts, 6 medium accounts, and 50 small accounts to reach his or her monthly quota. Are your current modes of communication able to help you meet these numbers daily? If you answered "no," then it's about time that you get a grip, and take control of your business phone systems.
Imagine starting your career in sales sometime before the '80s, when modern technological advancements didn't exist; a time when going through the previously mentioned statistics meant doing it with an early version of a landline device.  Luckily, today's set of experts has given grave importance to the development of both software and hardware in easing the flow of communications. A more resilient, advanced, dependable, and cost-effective version of previous corporate communication tools, is this new breed of phone systems. But despite its seemingly pristine facade, these modern upgrades are still prone to issues. It is important for organizations to be aware of these possible circumstances, in order to effectively manage their phone systems, and have it fully optimized for the efficiency of operations.
Always One Step Ahead
Defying the forthcoming is probably not the wisest way to go about any internal issue. When dealing with something as vital as phone systems, it always pays to address the issue head-on. Whether it is for internal communications or other communication functions, these pieces of technology are constantly being used. With this frequency of its usage, it does not matter how careful you are while using it. The daily wear and tear these phone systems go through make them very much prone to certain system problems. Giving yourself enough lead-time to adjust to eventual system troubleshooting requires that you know what is there to prepare for.
An upgrade in their system's hardware is the primary problem faced by most companies. Yes, just like your smartphones, your business phones get obsolete too. Every year brings to the table a different challenge for developers to battle. And as time passes, the once top-of-the-line equipment that furnished your agents' desks will see the end of its glory days. Newer systems are introduced to the market each year; and all of them cater to a company's need to cater to the growing list of demands from clients.
Upgrading hardware means allowing more agents to tap into the mainline of your company's phone system, and the permission of charge-free voice mail accounts. This contingency measure also gives you the ability to manage the Ethernet function of initiating nearly 24 IP (Internet Protocol) phones. Other features of that modern system models come with are: high-speed voice and data communication via built-in routers, VPN (Virtual Private Networking), extra data security from an integrated firewall, and a SIP (Session Initiation Protocol).
A seven year average lifespan is given to all business phone systems. This is the amount of time you are given to, not only exploit your unit's potentials but also deliberate on what your current system is not able to provide you. It is advisable that you note what it is that you hope to gain from your succeeding phone systems that your current lacks. Also, it is important that you do your market research to put a finger on a product that meets both your company's needs and budget. To help you in making that decision, here are things you might want to consider:
Does your current model have improved call handling? Your hardware should allow the transfer of calls from clients to the right agent, a provision for three-way calling should be available, and voice responses should be automated.
Does it cater to the needs of your outside sales agents? Multiple modes of communication (i.e. smart phones and digital tablets) are depended on by agents who work remote from their offices, and your virtual phone system should allow them to be productive regardless of their location.
Does it provide reports to assist in analytics? An easy to maneuver dashboard that delivers real-time figures on the calls your agents make should be intrinsic in your hardware.
Does it allow for CRM integration? This feature of your hardware should make internal communications efficient, and this also helps drive sales by gaining access to new sales opportunities.
Never wait until your business phone system gives up on you. Beat the possibility of a failure in your network hampering your team's productivity. Always ensure that you are equipped with the current best system available in the market. Doing this provides a mutually beneficial experience for both your agents and your customers.
A New Breed of Phone Systems
The introduction of these contemporary technological advancements has helped shape the way transactions are coursed, and how agents cater to their customers' needs. Phone systems have proven themselves as an enduring force in the corporate landscape, and regardless of your role in an organization—inside or outside sales, marketing, or decision-maker—your functions are, in some ways, reliant on these pieces of technology. And as its users' needs vary through the years, it has further evolved its capability to serve both households and firms in tackling day-to-day activities.
Today, the unparalleled quality of telephones still finds itself intrinsic in companies' operations. With demands from a growing list of clients coming in at full speed, those at the supplying end of the business spectrum require its aid more than ever. But, in order to meet the requirement of maintaining customer satisfaction, developers have introduced two other types of phone systems: IP or VoIP phone systems and the PBX phone system.
On one hand, PBX, also known as the Private Branch Exchange system, is an advanced system that is equipped with more features than the basic KSU or the Key System Unit—the most basic phone system among the three in the current market. With PBX, a company with 40 members in its sales team is aided by assistive features like automated call routing; uninterruptible power supply, which allows operations to continue functioning for a certain amount of time even without electricity; and a variation, the hosted PBX, save company costs by cutting installation and maintenance dues. On the other hand, VoIP, or Voice over Internet Protocol, defies time and space as it allows agents and customers to communicate regardless of their geographical locations. The only con with this system is that it comes with a heftier price tag; but, its mobility feature, coupled with the specifications of both PBX and KSU systems, makes it worth spending for.
Coming in at a time when the core of every successful business is focused on its clientele, business phone systems have proven that it is not just an upgraded version of previous phone systems. Keeping the essence of its predecessors, while equipping itself with qualities that are geared towards the existence of efficiency within the company setting, these new corporate tools have gone far and beyond the traditional landline.
About the Author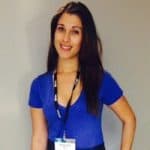 Brooke Harper is a seasoned writer and sales consultant and has written hundreds of articles and white papers covering all aspects of B2B sales, phone marketing, and advanced sales strategy. Brooke is one of the top writers on Quora in B2B and her answers get over 100K views a month and growing.