Click here to get this post in PDF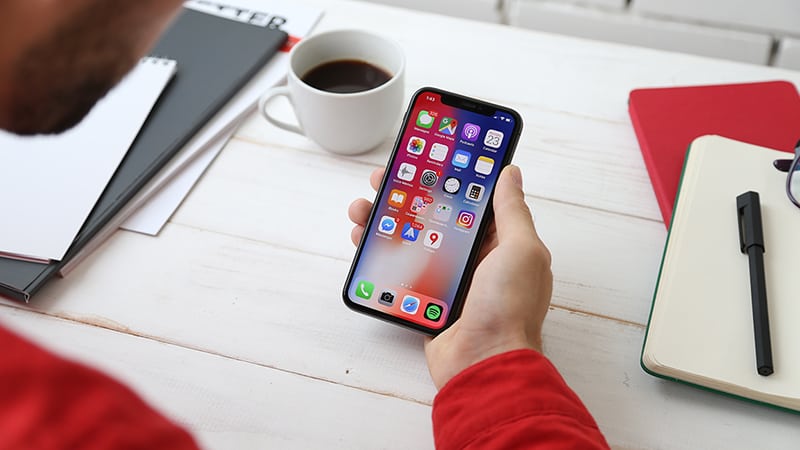 From global franchises to intrapreneurial start-ups, businesses of all sizes and models are dependent on mobile apps. Whether to offer an improved in-store customer experience, streamline internal processes, or make the mobile app the entire business model, apps have never been more essential for quenching the consumer and workforce's thirst for a top tier, on-the-go experience.
We know this, and yet more conservative businesses are still hesitant or unwilling to dive into mobile technology head-on. One of the challenges for most innovators is convincing directors, board members and external investors to provide the budget and resources to push into the mobile space; especially if it involves cutting edge technology.
This isn't an easy challenge to overcome; although you might have a great idea for a mobile app solution, it may never get off the ground if you don't position it commercially. You might find it particularly useful to focus on three core elements:
The scale of a problem/opportunity, and providing empirical evidence of it
The repercussions of not implementing a change
The positive results that could be earned if the opportunity is seized, now and in the future
We'll talk you through how to qualify a profitable mobile app opportunity and make it irresistible to your company's decision-makers.
Why is it so difficult?
Spotting new growth opportunities is what pushes businesses forward. However, this doesn't mean the backing needed will be given to every ambitious idea – especially the most ambitious ones, as they can be seen as risky or unproven. For a new technology to become widely adopted, there needs to be enough evidence that it is fit for purpose, and that it will be welcomed by the target audience.
Doing the groundwork – justifying the need
To guarantee your mobile app idea resonates with your company's decision-makers, arm yourself with as much objective, professionally sourced research as possible.
The best place to start is those who will be likely to use the mobile app – consumers or internal end-users. You want to find out what they struggle with day-to-day, and what are the most recurring pain points.
The feedback can be collected through live chats, analysing in-house support emails, the development backlog, or carrying out short interviews. You might be surprised by the kinds of obstacles your end users have to wrestle with, and a mobile app could be the very solution to these problems. Going into your pitch with as much first-hand research as possible puts you in a great position to have a conversion that is separated from your own opinions. For example:
Poor employee retention
Ensuring the workforce is as productive and reliable on the move as they would be in the office can be a challenge with bulky software and poor web experiences. 95% of employees even believe a mobile-first workplace is essential for increasing employee retention rates.
Limited data & insight
Web analytics play a big part in optimising the online experience for consumers, but sometimes the limitations of platforms like Google Analytics prevent you from really understanding behavioural trends.  
Mobile apps offer a much greater insight into everyday usage, and these metrics can make a vital difference to future-proofing and scaling the business overall, as new opportunities could be identified from data trends that were previously unknown.
Wasting time on repetitive tasks
Are your end-users sick and tired of repetitive, tedious tasks that impede or distract from what they're employed to do? Reducing manual processes can be a great way to instantly improve your profits, processes that could be easily automated.
Wasting money on subscriptions
Adobe's research says the adoption of enterprise mobile apps is on the rise, with 69% of company departments using two to five separate apps, and 27% using six or more. You may want to check how many separate subscriptions your company is paying for and weight it against the cost of developing your own mobile app.
By focusing on existing pain points within the business and how your solution can fix them, as well as how it will subvert future growing pains, your listeners will find it difficult to object. For help diagnosing these challenges and qualifying them as mobile app opportunities, you could turn to external resources and industry experts such as mobile app developers.
What will happen if no action is taken?
What will happen if the issues currently draining time and revenue away from the company continue? Attach losses to the pain points you've identified by working out in much money or time is wasted on a monthly basis, and projecting that into the future.
Why is your mobile app opportunity the best solution?
So, what can a mobile app do for you? Mobile apps are versatile solutions that can solve an endless list of problems. Streamlining in-house processes, fixing admin pain points, resolving communication challenges, obtaining insightful metrics or process data more reliably. These all share one core idea: maximise revenue.
Yes, change is certainly a daunting aspect for any business, but when combined with experience from credible partners and suppliers, you can start to unlock the full potential mobile apps have to offer.
For example, are your board members aware that 86% of buyers will pay more for a service if they get a first-class customer experience? Introducing a mobile-first experience could increase your chances of upselling to existing clients, ensuring you're getting the most value from your existing customer base.
Focus on Rewards Instead of Cost
If your mobile app opportunity is backed by thorough research and the benefits extend to long after the initial project is brought to fruition, cost should only be of concern when it comes to calculating ROI. If your mobile app opportunity will cost £1million, but the return is £10million, then the issue isn't cost, it's cash flow and timelines.
Ultimately, turning a mobile app concept into a real product should be just as achievable as building a new website. Explore these concepts as you diagnose problems in your company, and think about how many obvious and hidden benefits a mobile app solution could offer that other solutions can't.
You may also like: 5 Apps to Help You Save Money on Your Overseas Business Trip
About the Author
Sam Furr, Tappable Founder & Head of Product Strategy
Sam has been developing apps for over 10 years and founded a successful award winning, international digital app development & product design agency; Tappable. Whether you're after a commercial, enterprise or consumer facing product, Tappable will help turn your opportunity into a mobile-first solution that delivers.