Click here to get this post in PDF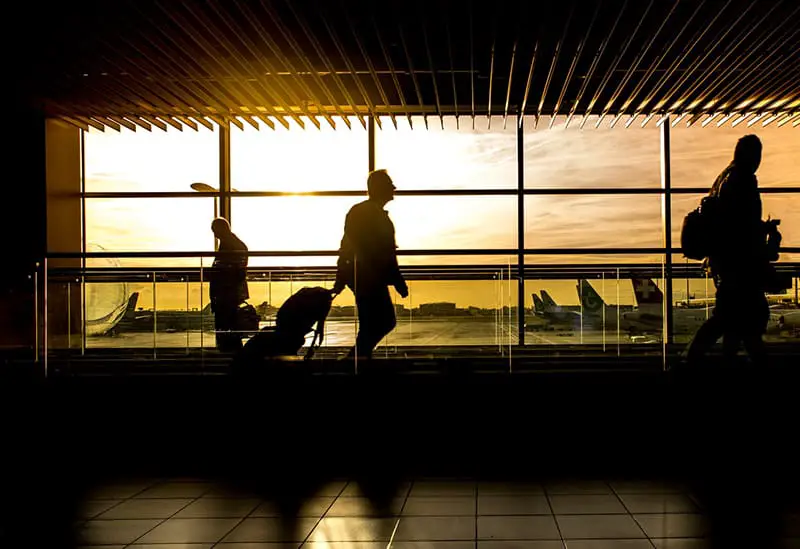 Overseas business travels are rarely cheap. This is especially true if you will be traveling during the peak season when airfares and hotel rates are often doubled. During this time, you will be paying a premium for airlines and hotels that do not offer anything extra special.
Your food, transportation expenses, and other activities can cause your total budget to blow out of proportion as well.
Going to another country for business or corporate reasons, though, shouldn't always mean breaking the bank or going bankrupt. With your smartphone, the right apps, and a subscription to one of the best unlimited Internet plans around, you will be able to cut costs and save some money without compromising or missing out on a lot of things during your overseas trip.
Below are the top five apps you need to install if you want to save money on all your overseas business trips:
1.    Skyscanner
Finding the most budget-friendly airfare and hotel is a good start to saving money on your travel overseas.
Skyscanner is one of the best apps you should be using while you're still planning your trip. Its interface will allow you to compare prices for hotels, airfares, and even car rentals easily and quickly. This app also has Price Alerts and Top Deals features which will help you find better rates faster.
And in case you need to find accommodation at the last minute for an unexpected side trip, you will easily find one by using this app as well. 
2.    Trail Wallet
If you want to make sure you aren't spending more than you should and that you are sticking to your budget for your trip, download the Trail Wallet app.
To start using this app, set a daily budget and then add expenses via Quick Add throughout the trip. You will then have an easier time tracking your expenses every day and sticking to your daily budget.
Trail Wallet will also let you know where you're spending too much money so that you can curb this or make the necessary adjustments. 
3.    BillGuard
An alternative to Trail Wallet, BillGuard is an app that allows you to track all your important financial information right from your iPhone or iPad. You will be able to view all your financial accounts in one place with this app.
BillGuard learns from your usage or consuming habits and improves itself as you swipe with your credit or debit card.
With this handy app, you can view your spending over time with analytics, charts, and diagrams with custom spending categories that are easy to understand. You can then compare your spending and saving so that you can pinpoint which expenditures you should try to curb.
This app also comes with a number of financial tools that will help you manage your money better.
4.    Digit
In case you will be overseas for a long time, make sure you download the Digit app first. This tool will save for and pay off your credit card debts and loans. It will help you save money for your future trips as well.
The app transfers a small amount of money from your bank account into different funds automatically. This can be your "rainy day" fund or another type of financial reserve intended for paying your credit card debt or student loan and a trip to another country.
The amount that will be transferred will be based on the app's algorithm. It will only transfer money that you don't need or can afford and, as such, the daily amount will change from time to time.
In case you feel like you can't afford to save anything right now, you can stop saving for up to 30 days at a time. You can then resume saving after this period or earlier, as soon as you are ready again.
5.    Rome2rio
Whether you're meeting with potential investors in Hong Kong or in the process of starting a business in Dubai, you will spend a lot of money on traveling in and around the city. To save money on this particular business trip element, download Rome2rio. 
Rome2rio will help you compare various modes of transportation and their prices. It displays flight, train, bus, ferry, and driving options, including their estimated travel times and fares. Because of these details, you will be able to choose the best mode of transportation based on your budget and requirements.
With this app, you will be able to save money and time as you go through all your activities.
Your smartphone is one of the essential items you need when traveling to a different country. Get more from your device and save money at the same time on all your overseas business trips by downloading these practical apps.
You may also like: How to Minimize Small Business Expenses this Summer
About the Author
Al-moottil P Antony is a C-Suite Executive Support Professional for Zain, a leading mobile and data services operator with a commercial footprint in 8 Middle Eastern and African countries.
Image source: Pexels.com