Click here to get this post in PDF
Business in Venezuela is booming. Try some of these delicious Venezuela products on your next business trip, and brainstorm your next business idea!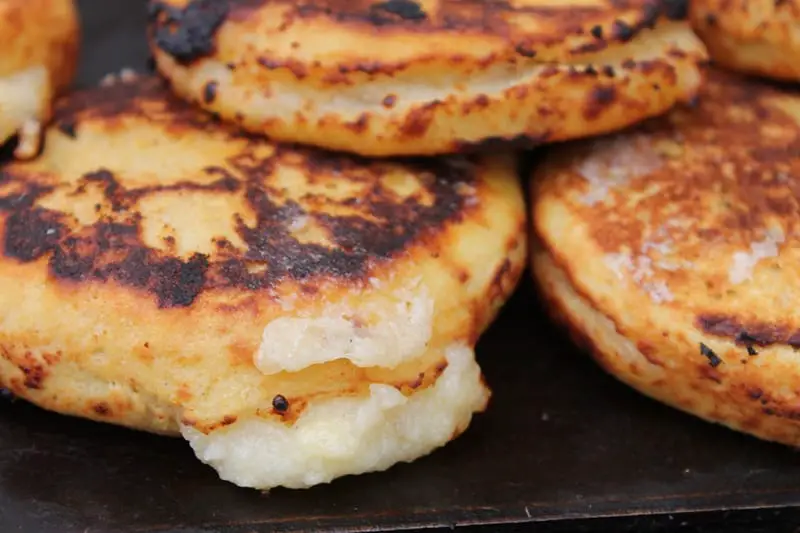 Did you know Venezuela has the highest waterfall in the entire world? Angel Falls is located in the southeastern part of the country on the beautiful Churún River. 
Venezuela is an incredibly diverse country with amazing food as well! There are many typical Venezuelan products to try. 
If you're ever in Venezuela for business make sure to try some of their great food. Keep reading to learn about some of the best they have to offer. 
1. Arepas Are the Staple Venezuelan Food
You can't go to Venezuela without trying an arepa! It's eaten around the country at any time of the day and can be the main dish or served on the side. 
Arepas are a type of cornbread made with cornflour. They're usually cut open and filled with things like cheese, eggs, or meats.  
2. Perico to Start Off Your Day
Another of the great Venezuelan products would have to be perico. This is one of the best breakfasts to have on your next trip to Venezuela. 
Perico is basically scrambled eggs with added flavor. The eggs are mixed with tomatoes, onions, and peppers and often served with an arepa. Some people also like to add some ham to their perico to give it some more flavor. 
3. Hallaca Isn't Just a Holiday Dish
You might want to send money ahead of your trip to Venezuela to request some Hallaca for your holiday party. Although, it doesn't only have to be eaten during the holidays. 
Hallaca is the Venezuelan version of a tamale. This important Venezuelan product is a combination of meats mixed into some cornflour dough and wrapped in a plantain leaf before it's boiled. Some regions of the country like to add other ingredients like peppers and olives.  
4. Pabellón Criollo Is the Nation's Pride and Joy
While arepas are a popular product made in Venezuela, pabellón criollo is the country's national dish. This traditional dish includes pulled beef with white rice and beans. Other versions of pabellón criollo come with fried plantains or with a fried egg served on top of the rice. 
While everyone who lives in the country has tried this dish, it's most popular with Venezuelans who live in the countryside. You can't end your next business trip to Venezuela without trying this national treasure.  
5. Sopa De Mondongo on a Sunday Afternoon
What's better than having some soup on a lazy Sunday afternoon? Having soap de mondongo!
This popular soup is made with vegetables and beef or pork tripe. Tripe is the part of the animal's stomach that's cut and cooked in a broth to give the soup extra flavor. 
6. Tizana for a Hot Summer Day
Included in the list of best Venezuelan food and drink has got to be Tizana. This refreshing, fruit-filled drink is perfect for a summer day. 
Tizana is sort of like a fruit punch. It's made by cutting up fruits like peaches, watermelon, and apples and blending them with orange and pineapple juice. Tizana can also be made better by adding some rum to make an amazing fruit cocktail!
Try These Venezuelan Products on Your Next Trip
The list above includes some of the best Venezuelan products to try on your next business trip. Make sure to read some of our other blogs to discover even more products to try when you travel. 
You may also like: 5 Apps to Help You Save Money on Your Overseas Business Trip