Click here to get this post in PDF
As consumer behavior continues to shift, businesses of all sizes need to revamp their game plan to be where their customers are. This ushers in innovative methods such as making mobile applications commonplace. Not only do mobile apps help to establish a true and sincere connection with your customers, but they also foster brand loyalty. That is the main reason why businesses should embrace technology and invest in building their own software.
If you have at least a general vision about your future application, this article will help you estimate development costs and prioritize app features.
Running the numbers on the average development costs: Step-by-step
Step 1. Request a quote for your application
To get an upfront cost range, reach out to a professional healthcare app development company. Their in-house BA specialist will contact you and take note of your requirements.
Step 2. Choose the perfect platform for your solution
To evaluate the costs, dev teams also need to know the platform of your choice (iOS, Android, or both).
Step 3. Compile a list of must-have and nice-to-have features
To set your project in motion, mobile developers and BAs will evaluate the technical possibility of your project.
Step 4. Decide on the features to include in MVP
Your software team should also pick the key features from the must-have list to collect quality feedback.
Step 5. Request the development team to cost out your app's key features
After that, mobile app developers estimate the staple features they will include first and provide you with an accurate quote for your project. Remember, you can reduce app development cost by considering where you get the app itself developed. If you look overseas you can often get what you need for less money, but the trade-off might be quality or in having the peace of mind usually generated by having a local app development agency work for you.
Understanding app development cost
Naturally, the bigger your list of features, the more time it will take to translate your business idea into reality.
Here's a table for you to get a clear vision of how much financial and time resources your future app requires.
Feature
Description
Tech stack
Number of hours
User login
The preferred way to identify a user is to implement a social login. This way, new members don't have to follow a multi-step sign-on. 

Facebook SDK
Log In with Twitter 
Instagram Basic Display API

20+ hours for UI/UX design, back-end and integration
Push notifications
Push notifications help you to stay in contact with your users by alerting them to information that the users have opted in. 

Firebase Cloud Messaging (FCM) for Android mobile apps 
Apple Push Notification Service (APNS) for iOS 

20+ hours to insert this feature into your app (iOS or Android) 
Navigation bar
A navigation bar is a UI element that helps users in traversing the application. 

Human Interface Guidelines

From 40+ hours for the app back-end and platform development.  
Media Content Sharing
Content sharing feature is a staple for applications like Instagram or Telegram. Users usually download such apps for sharing multimedia files, like images, short videos, or voice messages. 

Android NDK Native APIs for Android apps 
Core Audio Kit for audio exchange, 
PhotoKit for photo editing, and AVKit for media playback on iOS devices 

From 105+ hours for the development 
Geolocation
Location-based features are the backbone for many businesses whether you're sending coupons or providing on-demand services.
24+ hours for the design, back-end and platform integration
In-app messaging
These are hyper-targeted notifications that are sent to users while they're browsing an app. 
From 60+ hours to build the back-end and integrate the feature
Databases
Databases are one of the most popular systems to store customers, inventory, or any company data. 
 
18+ hours for back-end and feature integration
This is not an excessive list of cost factors. Among other expense items are environment setup, design, testing, project management, documentation, and other inevitable processes that collectively take around 520+ hours.
So giving a rough answer to how much to create an app: a basic app with core functions starts from $20,000 to $30,000. However, you can significantly cut expenditure by focusing on core features to integrate into your MVP. We'll cover this point later in the article.
Now, let's look under the covers of app complexity and how it impacts the costs.
Development complexity and cost
Logically, the development costs of applications depend on features, complexity, platform, and the number of integration points. Each complexity level refers to a particular number of hours needed to integrate the features. Now let us take a closer look.
Simple

No API integration
No back-endStaple user interface components
Basic features (push notification, social login, etc.)

From 400+ hours
Moderate

Tailor-made UI/UX features
Build-in payment gateway
API integrationBack-end server

From 500-800+ hours
Complex

Multi-language support 
3rd-party integrations
Sophisticated back-end
Bespoke UI/UX design
Real-time features via database integration

800-1500+ hours
Additionally, one of the main factors to impact development costs is the hourly developer rate. Average hourly salaries vary greatly based on the location, experience, and tech stack. 
How to build an MVP: The best feature prioritization in 3 steps
Step 1. Establish product vision
To cover this step, you have to determine: 
The product goal, i.e., the problems it targets.
Your target audience, including profound user research and user personas. 
MVP metrics. These may refer to the number of downloads, active number of users, percentage of paying users, user ratings and store placement, etc.
Step 2. Prioritize features for your Minimum Viable Product
Other considerations include:
What do users want vs. what do users need?
What features don't add value?
Does the product have customer feedback channels in place?
Read also: https://theappsolutions.com/blog/marketing/cost-app-development/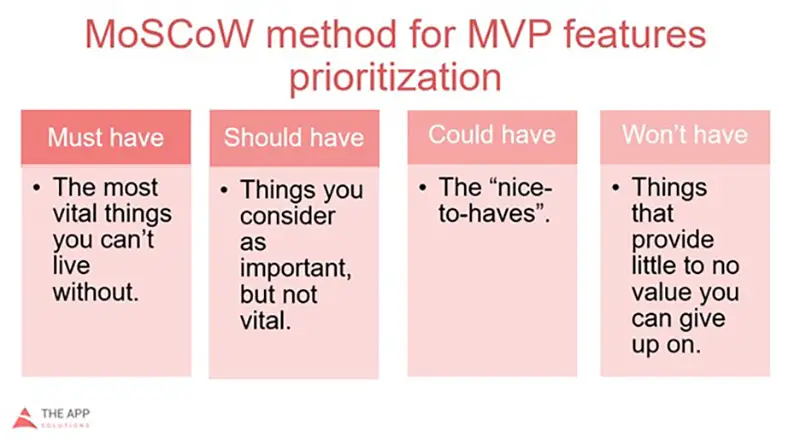 Step 3.  Ensure post-launch success
After launching your MVP, it's important to gain feedback, test, and make further iterations. 
The Final Word
No matter what you're buying, there isn't a fixed price. Whether it's a car, smartphone, or a house, there are different price points depending on specific factors. Mobile apps are no exception. Every mobile app seeks different aims that predestine the project scope, complexity, and a number of working hours. 
---
How to Deliver a Mobile App Project: Step by Step?
---
About the Author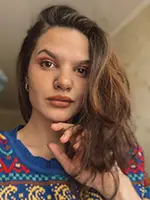 Tatsiana Isakova is a Belarus-based content writer who authors in-depth industry insights, opinion pieces as well as reviews, and blog posts at The App Solutions. Tatsiana loves to stay au courant with tech trends which helps pack her copies with value and relevance.