Click here to get this post in PDF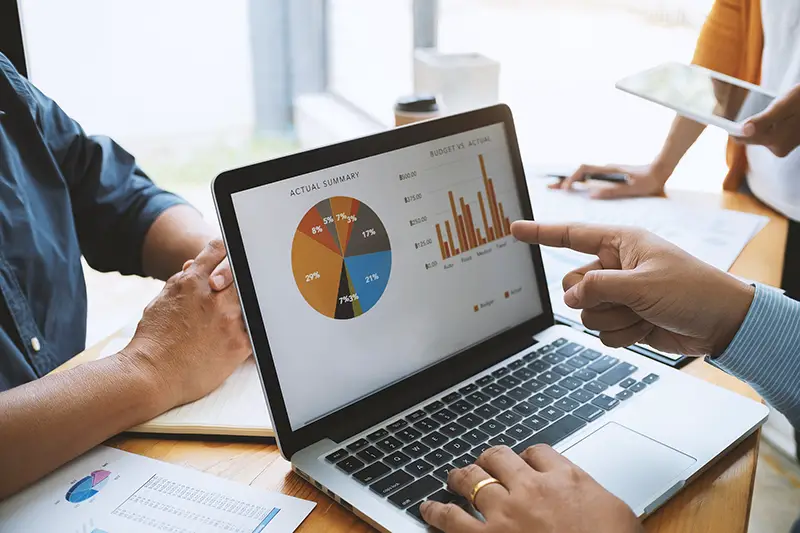 You have an online website, or you just created one after starting a new business, and now you want its visibility. Of course, the online world is a place where billions upon billions of websites reside. At the same time, it is populated with billions of active users every single day. To stand out in such a crowded universe is challenging and requires a lot of time before you can see the results you wish for. To achieve the results in the right amount of time, you have to make sure that you hire the services of an online marketing company as soon as possible. 
While doing that, you can't sit complacent and think that you have done your job. Whether you hire an online marketing service or not does matter when you are making big mistakes in your marketing. 
Getting Multiple Solutions from Multiple Places
When you are fully decisive that you need online marketing services, you have to pick a company that can serve your needs. Now, the problem is that online marketing has many different components and facets. Search engine optimization, content marketing, native advertisement, social media marketing, email marketing, etc., are just a few of the important parts that make up the complete digital marketing whole. Of course, you have to find the perfect combination of these marketing methods to get the best results for your business. 
If you can find a company that can deliver all of those services to you, there is nothing more for you to search for. You can take the example of Snir Moshe Hananya which provides you with a full spectrum of online marketing services. With all of these services under one roof, you can get a bundled package that costs you must less than what it will cost you to get these services from a dozen different companies. So, don't try to sign up with many companies only to save money. Not only will you lose more money eventually, but you will also have a hard time managing so many different service providers. 
Signing up for Fast Results
Is it possible for you to get fast results when you start marketing your company online? Can you optimize your website and have it ranked on the first page of Google right away? The simple answer is yes. However, a detailed answer will reveal things to you that will keep you away from any company that promises such fast results. Keep in mind that hundreds of thousands of businesses are competing for the top search engine result position from all parts of the world. It is not possible to reach the top position overnight. If someone is promising you that, they are definitely doing something fishy. 
That's right! There are black hat SEO techniques and various other methods to get your website to rank in the top results. The problem with such an approach is that these results are not useful. Do you think you want to market your website only to be on top? Don't you think your eventual goal is to have a lot of traffic on the website? If that's the case, you have to look for legitimate marketing services that reach the goals slowly. When your website reaches the top overnight, it comes back down and gets lost in the sea of results overnight too. 
Trying to Manage All on Your Own
It is great to be passionate about your business and its marketing. However, trying to do things that you are not good at is not always wise, especially when you can lose all your money. In fact, if you don't succeed with your marketing efforts, you will soon discover that your business is sucking up your capital. Before you know it, your business will be nearing its shutdown. To avoid that situation, let the right professionals do it for you. Then, again, you can sign up with a company that can provide you with a variety of online marketing services without going to many other service providers. 
Snir Moshe Hananya can manage your social media accounts, take care of your Taboola and Outbrain marketing for you, and give you access to their giant network of publishing companies with native ads. If you just take content writing, it is a full-time job requiring a couple of dedicated professionals working every day to get the best results. If you try to do it all on your own, you will end up with nothing. 
Marketing Blindly
That's a mistake that a lot of new entrants into the market make. They get to know about the many ways to market their business and go on the journey of doing it on their own. They learn the best practices of marketing and think that nothing else is needed. Now, they keep putting in their time and effort to market through all platforms and channels, but get nothing in response. That's because they are not measuring their progress. Unless you measure your progress, you won't know whether you are spending your money on the right thing or just wasting it. 
With the right online marketing company, when optimizing your marketing campaigns, you are constantly getting reports on the progress. The right professionals will keep you in the loop and provide you with reports that show you the ranking of your website before the campaign and during the campaign. Also, they keep adjusting their strategies based on these results, i.e. they might start working more on a keyword that's generating traffic and stop spending money on the one that's not generating any traffic. 
Final Thoughts
If you want to be in the top search engine results, build a reputation, and emerge as a popular brand on social media, you have to have the right team on your side. Despite hiring the best professionals, you must always keep your patience because results take time. At the end of the day, if all goes well, you can see clusters of visitors on your website and elevated conversion rates on your landing pages. 
You may also like: Streamline Your Online Marketing Methods
Image source: Shutterstock.com