Click here to get this post in PDF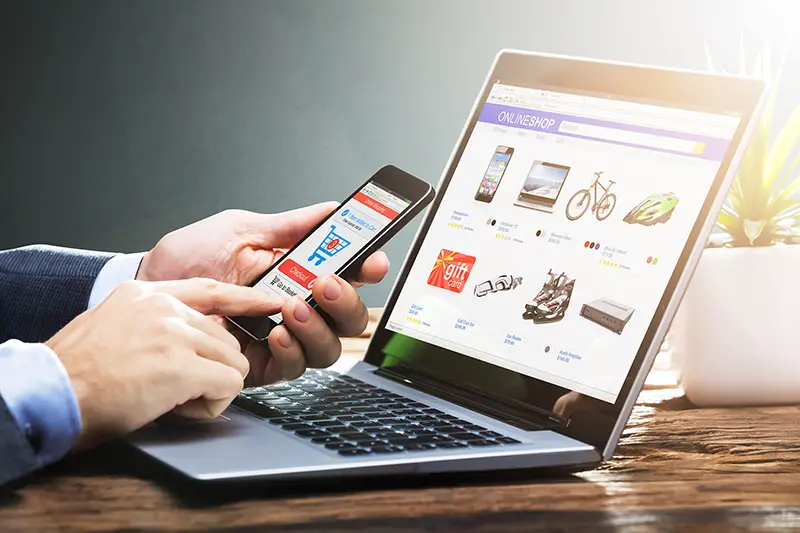 E-commerce marketing does not only entail keywords, generating sales, and lead traffic. It is about satisfying your customers' needs every step of their purchasing journey, inspiring them to keep placing orders and retaining their post-purchases.
Good e-commerce marketing companies use search engines, digital content, email campaigns, social media, etc., to attract customers and facilitate online purchases.
The right e-commerce marketing agency offers services that aid in implementing and developing an effective marketing strategy for your business.
E-commerce Marketing Services
1. Email Marketing.
Most direct-to-consumer marketing agencies use this strategy. Email campaigns, regular email newsletters, and personalization are all marketing methods used within a marketing strategy. 
This e-commerce marketing service allows you to reach everyone instantly on your email list, be it past, current, or prospective customers.
This service is the highest ROAS (Return On Advertising Spend) investment you can make for your business. Our email marketing services at Forge digital marketing include the following;
Animated Email Designs.
High-Quality Graphics.
Pro-Copywriter Subject Lines.
2. Social Media Marketing. 
This is another excellent way to grow your online business. You can swiftly transform your online store's presence on various social media platforms like Facebook, Instagram, TikTok, etc., with daily engagement, high-quality content, and influencer marketing.
We guarantee that your products will reach your target audience if you hire Forge Digital Marketing. Our social media packages at Forge include the following;
Videography.
Photography.
Graphics design.
Community Management.
Animation.
The content we generate around your brand will excite your existing and prospective customers, triggering them to make purchases on your website, which will then generate repeat traffic.
3. Website Design/Strategy. 
A unique and well-optimized website design for your brand allows you to sell your products and services worldwide. 
Forge Digital Marketing has website development solutions on Shopify and WordPress that will help maximize all your sales potential.
Implementing  H1 tags, good images and videos, excellent load speed, and functional links into your web pages will add more value to your unique website. 
Forges' e-commerce marketing company has professionals with technical and creative skills in e-commerce web design. We are a Shopify marketing agency partner, which signifies that you are in good hands
4. Instagram & Facebook Ads, And Google PPC For E-commerce Brands.
Forge Digital Marketing creates and manages all your paid advertising approaches for your online business on platforms like Google ads, Facebook, and Instagram. 
We also offer services like Amazon Ads Management, Programmatic Advertising, and Retargeting. A breakdown of what this service provides to your e-commerce brand;
Conversion Tracking: Implementation/Audit, Facebook/Instagram Ads.
Google Ads Management: Ad copy, Keyword research, Daily optimization, campaign design, and setup.
Reporting: Transparent reporting.
On A Final Note;
With ecommerce marketing services from Forge Digital Marketing, your business can launch a competitive campaign that will increase your customers, bring in more revenue and heighten your online orders. 
Visit our website now to view our services; we are itching to start working on your excellent business plan.
You may also like: The Best Content Creation Tools for eCommerce Brands
Image source: Shutterstock.com