Click here to get this post in PDF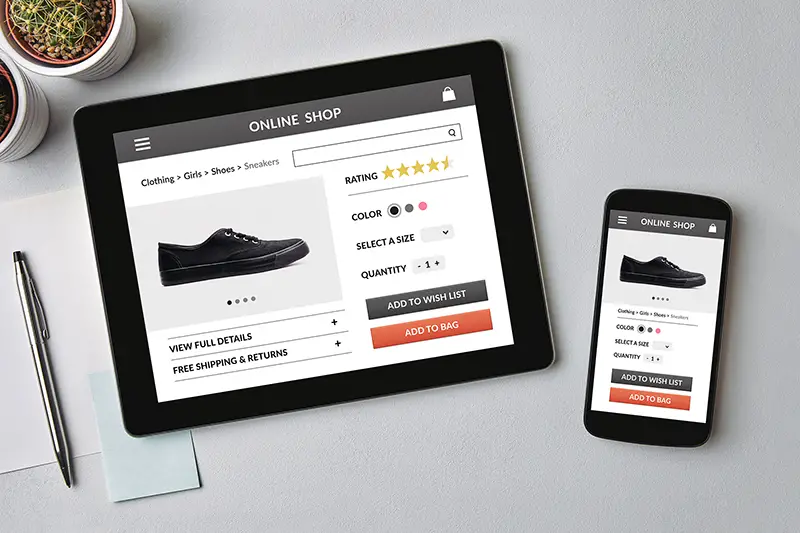 The business sphere has become a dream job for many people of all ages and backgrounds around the world. This trend is quite widespread and can be easily explained by the benefits private business provides. As an entrepreneur, you get the freedom of choice regarding your professional actions and decisions, quite a high and steady income, and a lot of skills and experiences. One of the easiest ways to start doing business is eCommerce. It requires a relatively small financial investment, some effort, and research. While investments and research are usually completed during the preliminary phase of your work, the effort is key here, and it often largely relies on a successful content strategy.
eCommerce and Effective Content
Taking its roots in the early and mid-2000s, the eCommerce business skyrocketed after 2010 with lots of businesses selling billions of dollars worth of goods through the internet. And yet, this sphere of business only grows with time. It largely owes its success not only to the convenience of service in essence but also due to the nature of its marketing strategy undertaken by most businesses.
One thing about the marketing strategy most suitable for eCommerce is that it does not pay off in the short term and often depends on the quality of its execution. For the products to sell well through a certain store, it's important for that product to be accompanied by very well-written and solid content on the website. This often takes time and investment if done manually. However, there are shortcuts that help many marketers to write an eCommerce product description that would draw more customers to it. Such tools help them analyze the content on the web and create new and completely original material by combining, rewriting, and reusing the information.
The Best eCommerce Content Creation Tools
Numerous tools help with effective and streamlined content creation, which largely depends on the writing. Yet, it's important to understand that the tools in question don't actually generate perfect text for your stores, blogs, or websites. However, they help you come up with some of the best ideas that can pay off well. The following is the basic toolkit that does exactly that. 
Creating content is something that many people start experiencing in their student years. The youth struggle with many academic writing tasks and often turn to new topessaywriting.org reviews to find academic content providers. Such services offer quality writing that allows students to learn from expert content creators. One can also write good content on their own using the following tools.
Google Trends. This tool is extremely useful for conscious search and content creation. Google Trends helps you define which search queries you should use to be more easily found on the web when it comes to content creation.
Google Analytics. Essentially, Google Analytics helps you define what companies on the market are more successful. By learning and applying their practices, you can make your own content as efficient as it can get.
Google Docs. This is more than just a text editor. Google Docs is a very powerful collaborative tool that allows you to work in teams. As a result, you can produce unique eCommerce products by sharing, mixing, and uniting the ideas of a number of professionals.
SEMRush. This tool is something like Google Trends, yet it works in a context and allows you to analyze the site that you find successful. SEMRush analyzes webpages and provides you with keywords and expressions that largely improve the SEO of your website, thus, making you more easily findable on the internet.
MailChimp. A successful content strategy for the eCommerce business should utilize multiple channels of communication. MailChimp is exactly the tool for that, allowing you to effectively send newsletters and promotional material to your loyal and potential customers.
As it is evident from the list, Google's tool pack is, perhaps, essential to building a successful marketing strategy for your eCommerce business, especially as you start. All tools presented on the list allow you to create not only a high-quality strategy but also a rather diverse one that uses a multitude of communication channels. This list may go on and on, yet those are the ABCs of the modern eCommerce marketing content creation.
An Ultimate Mix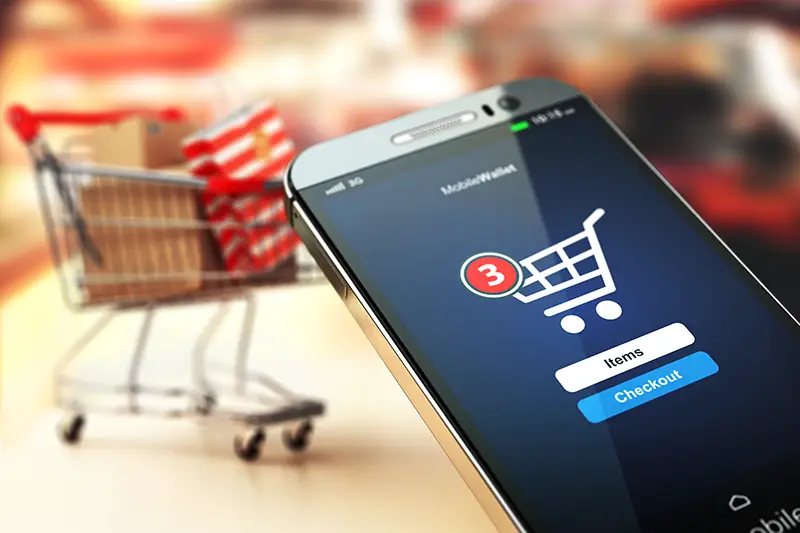 It is also noteworthy to point out that not only tools themselves are important when it comes to generating the perfect eCommerce marketing content. The ways and methods you use to combine them can greatly improve the quality of the content and the effectiveness of the marketing campaign. Obviously, the technical aspect of tools and automation they offer is something that actually assists in creating content for any marketing strategy. However, those operating them are the true magicians, as they know how to use those tools in the most creative and conscious ways.
About the Author
Joanne Elliot is a marketer, researcher, and content writer for many well-known online platforms. Her work revolves around creating individual eCommerce strategies and providing marketing consultations. She enjoys noting pieces of advice for her readers.
You may also like: 7 Working Tips & Marketing Strategies For Ecommerce Business
Image source: Shutterstock.com