Click here to get this post in PDF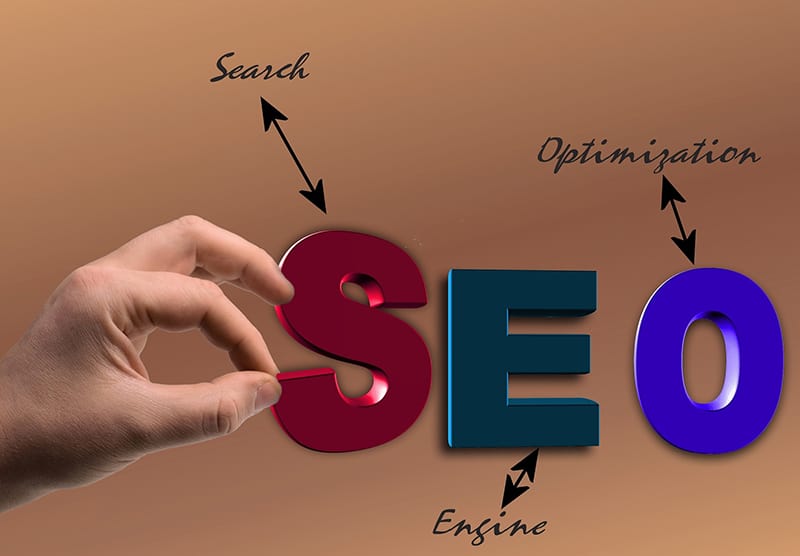 Simplifying black-hat SEO
A digital marketing company in Singapore for example would use the  SEO method. This is due to it being the most efficient way to attract more traffic to your platform. SEO works better than its counterparts which are cost-per-click and pay-per-click ads. These two methods would come at a great cost 
As you use SEO within your marketing, it is important to take note of the guidelines that are set by Google. The terms of service set by Google is to initiate fairness between all entities. 
Businesses owning content on the eCommerce platform should avoid themselves from black-hat optimization. Black-hat SEO is a method used to attract desired traffic by breaching the terms of service offered by a search engine. 
This will lead to the webpage being banned or penalized, should they fail to comply. To prevent this, several companies will hire digital marketing consultant Singapore businesses. This will assist with a plan to strategize their business without going against the regulations. 
Failure to comply will lead to consequences such as banning of web pages or penalties. To prevent this, several companies will hire digital marketing consultant Singapore businesses. This will assist with a way to plan their business without going against regulations. 
Now, let's talk about the most common and major types of black-hat SEO.
Types of black-hat SEO
1) Link Schemes
Link schemes themselves contain methods to raise the number of audiences and some of them were allowed previously. Some of these methods include buying links from other sites to have them feature a link to your site. Moreover, writing multiple websites with the same content linking to a single site and creating different social media profiles promoting a single website.
2) Spam
Automatically generating comments for your sites to rank higher, or making negative comments for others to lower their ranks is not allowed per Google's terms of service. Spam also includes generating content automatically which will lead to the site getting penalized inevitably.
3) Unrelated Keywords
Some sites add unrelated words at the front, end, or anywhere within the site to increase the chances of people clicking on their site. For example, a new company wanted to capture more consumers on their site, therefore they added the name of a well-known business in the same field to manipulate the viewers. 
4) Plagiarism
The use of non-copyrighted content or plagiarism is often used as black-hat SEO. Content writers and website owners copy and steal the articles or content of others. This is to bring themselves up to their competitors' levels.
5) Fake Audience
The more views and audience a site has, the higher its rank will be. Some websites become desperate, which leads them to make several accounts. They also visit links towards or directly visit their site in hopes of raising their ranks on the search page.
6) Negative SEO against competitors
As mentioned before, spam is not allowed against your competitors to lower their ranks. There are also cases where people set up links toward their competitors' sites to make them seem like they are doing black-hat SEO, although they are not doing so.
7) Domain Squatting
Having a domain that is not your name even though it has been trademarked as others' will also be considered as black-hat SEO. For example, the company "Digital Marketing Consultant Singapore" has its name trademarked but you still hold on to "Digital Marketing Consultant Singapore.com" so they cannot have it.
8) Trading for Links
Trading for links include giving a certain amount of money or a certain product in exchange for having one's website linked to their page. This is something similar to link schemes.
9) Massive Article Marketing
Article marketing is allowed, but there is always a limit to everything. One can put guest posts (short articles) but not repeatedly, not low quality and the links must be relevant to the article itself.
Penalties of using black-hat SEO
Google uses automatic detection to find out whether one's content is genuine.  It knows how to detect the most plagiarized or black-hat optimized content. The least severe penalty is the "panda penalty" which penalizes poor or little content from getting high ranks.
Another penalty which is often known as "penguin penalty" made by Google, is to penalize sites with keyword stuffing and link schemes.  This will downgrade your website's performance, something similar to the latter. The worst case scenario of using black-hat SEO would be being banned and not being able to rank among the other sites at all. A digital marketing company in Singapore will be able to guide you through the right path of SEO. They specialize in creating content that is effective within the guidelines.
How to prevent the use of black-hat SEO?
After understanding the basic outline of what and how black-hat SEO is different from genuine SEO, you might want to prevent yourself from using it. As mentioned before, hiring a digital marketing company in Singapore will be useful. 
Hiring a digital marketing company in Singapore will ensure safe practices into digital marketing. Our company Digital Solutions does the job for you and professionally, so you do not have to worry about the content and rankings of your site.
---
Google Penalty Removal from SEO Company Experts
---
In summary
As the biggest search engine in the world, Google is the most recognized and used browser. This explains why SEO experts and site owners always refer to the terms of service and penalties that are published by Google as default.
Till today, there are still people out there who are using black-hat SEO and some of them are even making a living off it. Google has always tried to stop these sites and filter them out from the rest that offers authentic and quality content.
As a digital marketing company in Singapore, we have always believed that using SEO is a great strategy to stand out among the search results. At the same time, have kept away from the use of black-hat SEO as we all know no matter how hard you try to avoid the authorities, Google will somehow find the inequitable methods used within the millions of sites out there. Needless to say, the consequences will be quite devastating.
Image Source: Pixabay.com