Click here to get this post in PDF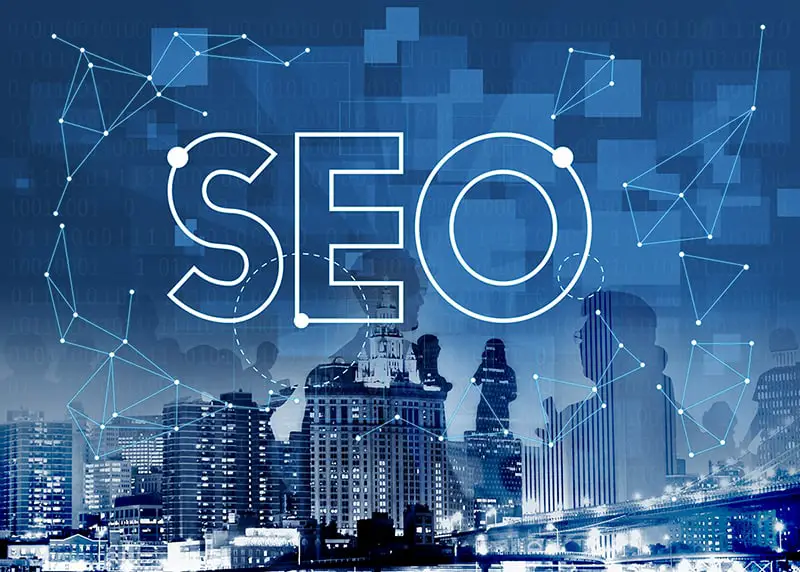 A lot of businessmen look at SEO or search engine optimization as a powerful tool that only those with in-depth skills and understanding can carry out and maintain. Some used to be unconvinced of its necessity until they realized putting up a website does not suffice. In this digital age, keeping up with competition has become harder and for a medical business to have the edge in the online market, medical SEO is already considered the lifeblood.
Medical SEO as a vital SEO branch
SEO stands for Search Engine Optimization. It comprises of three components: search, engine, and optimization.
Search is the act of finding information on the web using a search engine like Yahoo, Bing, and Google. To search for information, people key in their questions or terms on the search engine's search box and then the latter processes the request and returns the most relevant results via a complex algorithm.
Engine, popularly known as the search engine, is the internet's library. It makes use of crawlers to search through all the information on the web and then it stores all these in its database. To avoid traffic as millions of users simultaneously access a search engine, the web only scans through the information stored in the database rather than what is stored in the live internet.
Search engines return results using certain criteria, e.g. factors such as meta tags and keyword density. These help them quickly identify what a webpage is about. Apart from that, search engines also monitor pages that are linked to the website's content and they also utilize that information to assess what pages have the most relevant information.
Optimization is pretty much what SEO is about. It is what businesses need to include their websites in the "list of most relevant results" on Google or other famous search engines. What is optimized in this process is the content for the search engines. It is what a website should undergo to make sure that it can be found in search engines and to tell the search engines what it is all about, what it is selling, and that it has credibility and authority for the content it is promoting. The entire SEO process is not that complex, but it requires monitoring and attention from time to time.
In other words, SEO is when a website courts for a spot on search engines.
There are a lot of SEO companies in the world but in terms of performance, the best SEO service providers mostly come from America and among them, Los Angeles SEO companies are considered the top choice in the industry.
What Medical SEO covers
Search engine optimization is a composition of activities that make a website trustworthy and reliable in the eyes of search engines. But besides this, a Los Angeles SEO company also helps websites achieve a more organized content for it to be ready for the users who are looking for the same information.
Basically, SEO is all about producing, proofreading, and verifying quality content and a Los Angeles SEO company does that by:
Carrying out keyword research to know the exact information their client's website's audience is searching for and how
Producing additional content and ensuring that all content in the client's website incorporate those keywords in a useful and natural, 'un-salesy' way
Promoting these contents such that it gets spread by users to a wider network
Consequently, Los Angeles SEO services are expected to enhance a website's authority.
What Medical SEO does not cover
SEO is not a simple process or a single tool. It is also not a combination of SEO works, e.g. keyword stuffing, and tricks, e.g. link trading, or a shortcut to trick search engines. When before, these dirty tactics worked, they only yielded temporary results and search engine developers eventually transitioned into a more trick-proof, sophisticated structure to prevent it from happening again. Smart search engines of today are having bad blood over low-quality articles.
Signs that content has low quality include keyword stuffing and the presence of cheap backlinks and duplicate content. Search engines penalize websites with low-quality articles by giving them bad website ratings.
Knowing when SEO efforts are working
Los Angeles SEO services comprise of strategies that are acceptable on search engines and beneficial to its clients. The aftereffects of the following include:
Improved website ranking
More website visitors
Wider traffic and exposure to high-value content
More sites will request to be linked to the website's content
The above mentioned may appear easy to achieve but the works needed along the way are definitely extensive; something only experts in the field can pull off.
"How can medical SEO services help me?"
SEO benefits a business in numerous, relevant ways. In this digital age where everyone is already spending a lot of time on the internet daily, SEO is already considered a vital tool in a website's outreach and marketing efforts.
Web users visit search engines to look for answers to their queries about a product, a service, a person, a company, or everything else under the sun. If your business operates locally, SEO still is important, i.e. many users visit search engines to look for a business's directions, reviews, or contact numbers.
Digging into technicalities, here are what a Los Angeles SEO company is expected to carry out for your business to make sure it contains what potential visitors will be looking for on your website:
SEO targets to acquire organic links for your website
Organic search is a big part of a business's website performance. Moreover, it is also a vital component to get users to engage with a website. What SEO does is it ensures that the website is highly visible to search engines especially to Google and YouTube. 
SEO establishes your website's credibility and trust
A Los Angeles SEO company's goal is to build a strong foundation for a great website with an effective and clean user experience that can be discovered on search engines.
A lot of elements contribute to the enhancement of authority with regards to search engines like Google. These include machine-learning signals, content and on-page elements that are optimized, backlink profiles with high quality, and positive user behaviour.
That trust and credibility, however, cannot be achieved or built overnight. As a website that seeks for SEO services, it is important to be patient and have trust in the SEO Company while it is doing the job.
SEO provides your visitors with a good user experience
All business owners with websites will always want to have enhanced website visibility and organic rankings but not all of them are aware that user experience is a vital component towards reaching that goal.
Sophisticated search engines today like Google already know how to gauge their users' user experience; they put value to websites that give a good user experience. While the website's usability and user-friendliness which can be achieved in the hands of the website's web development team is important, SEO is also equally necessary as it ensures that the information users will be looking for will be discovered in just a few clicks.
Local SEO enhances your traffic, conversions, and engagements
With the increasing traffic from searches made on mobile gadgets, local search has become a vital part of a business's success. Local SEO targets to optimize a website's digital properties for a certain vicinity. With this, the website will be easier and quicker discoverable. Local optimizations are targeting specific geographic locations to build a viable platform for a brand's marketing on a local level.
Traffic is achieved when a business's brand is optimized and its content and local listings are indexed. To enhance local engagement, SEO strategists optimize a business's knowledge graph panel, social media profiles, and google my business listing in case of Google's search engine.
SEO can dictate the buying cycle
SEO is truly powerful in today's business cycle because it leads customers to buy certain products. It can declare a positive message about groundbreaking services or products,  good deals, and a lot more. Hence, when done right, the positive impact on the buying cycle will truly make it a worthy investment.
SEO is the web algorithm's language
The worldwide web adapts to the consistently changing trends and demands so as SEO algorithms. Staying on top means keeping up with the major changes that take place, which means that seeking an SEO service for your website is not a short-term process. If you want to have the edge over your competitors, you have to be consistent with your SEO efforts. Businesses need SEO for their business because of one ultimate goal that is to put their websites on the first page of search engines especially that majority of web users nowadays no longer mind visiting the 2nd through the last page of search results. Without it, a business won't be able to win the organic search game. 
You may also like: Propaganda Of Seo Agencies To Increase Inbound Marketing