Click here to get this post in PDF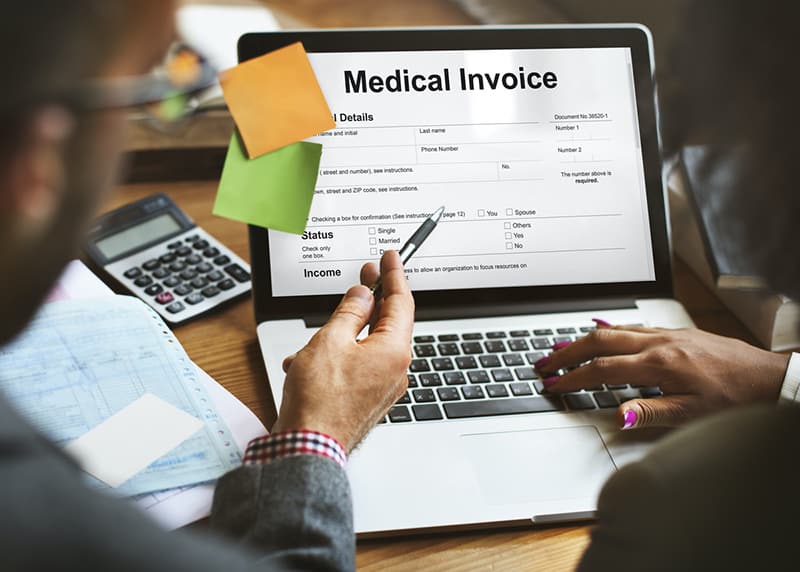 Most of the medical practitioners find it difficult to manage their financial stress along with the quality care of their patients. Healthcare revenue cycle management is a complicated aspect of any medical practice. However, if a provider gets the complete knowledge of what is the purpose of a medical billing company? then he/she can get insights into better decision-making. In this way, they can learn how a medical billing company collaborates with a medical practice and improve revenue cycle management of medical practice. Click here, to get the disposal of reliable medical billing services to optimize revenue collection.
However, if you have decided to hire a medical billing company then make sure to look for the following facts in a medical company. Finding the right medical billing company is the time-consuming process and hit & miss. Therefore, this quick guide will help you to find the right way to hire a medical billing company and save your time from excessive research.
1. Ask for the experience:
It is the best approach to ask a medical billing company how long they have been working in this industry and how many experienced medical billing specialists do they have? As you know that medical billing and coding are the complex and ever-evolving domains of the healthcare industry and it is about to get more complicated, thanks to the virtue of ICD-10 implementation. Therefore, medical billing and coding experts should have proper certification and knowledge-based industry experience in this field. A majority of claims are straightforward, but the rest of them require a comprehensive knowledge of medical billing and coding standards. If you have found a medical company with experienced medical billers then it should weigh heavily in your decision.
2. Make sure that the company is HIPAA compliant:
It is just not enough that you hire a medical billing company that just claims to be HIPAA compliant. It is your primary responsibility to do an initial assessment, designate a compliance officer, designate a HIPAA security officer, and do ongoing periodic assessments in order to record compliance progress.
Obviously, no practitioners would want to hand over their claims and patient data to a novice. Ask specific questions about the company's business agreements, email security, fax security, data security, document destruction, and equipment destruction. As your patients' PHI would be saved in the hard drives of their computers.
3. Ask for regular reports:
Find out everything about the types of reports you will be getting from the medical billing company and their frequency. Ask to see a sample of their daily, monthly, and quarterly reports to determine if they will work for your operation and provide you with complete transparency and insights about the progress of medical billing services. Always remember that! Transparency is the key. Some medical billing companies will offer you a username and password so you can log into the system remotely and run practice management and financial reports at your convenience.
Some medical billing companies also provide special reports that have the ability to adjust existing reports to suit. Now, this is the right time for medical practitioners to establish a comprehensive understanding of what you and your accountant will need by way of financial reports and make sure they will be available in a timely manner.
4. How well they can integrate with your existing system:
A medical billing company that provides a comprehensive suite of medical billing services must have systems in place that can easily integrate with your existing revenue cycle system. Although, you should not be adamantly against all change, neither, you should entirely revamp your existing medical billing system.
5. Give alerts when there is a contract issue:
A trustworthy medical billing company will keep you informed about ongoing happenings with the insurance carriers. Not all medical billing companies notify medical practitioners and provide this service, and obviously you should always choose the one that provides this service. As you always want to make sure that your payer is paying you the right amount.
6. Consistency in the services:
You must ask a medical billing company what if some of the people from your account go on a vacation or get sick? Make sure you will receive the same level of service every day. Even if the people who usually work on your account are not available for the services. Ask if the medical billing company has a complete backup plan and cross-trains other employees and guarantees consistent service levels.
7. Customer Support:
Always research a medical billing company before outsourcing. Read some online reviews, ask for their customer feedback, and assess what level of customer support do they provide? Just as you would a new hire, take the time to call the company's customer support services, ask them how long they have worked with their other clients to assess their client retention capabilities.
8. Cost:
Finally, of course, you must ask about the cost. Ask them that you would get paid after providing you medical billing services. If a medical company asks for a low fee then make sure that they provide everything that highly expensive companies do. Less expensive companies should provide the following services;
Send out patient statements promptly.
Follow-up on low-ticket claims.
Working account receivables (what proportion of their bills are presently over 90 days.
Aggressively follow-up on denied claims.
Stay proactive while pursuing incomplete information provided by the medical practitioner.
Conclusion:
These are some of the critical traits that must be possessed by a professional medical billing company. This guideline would help medical practitioners to carefully assess a medical billing company prior to outsourcing.
MedcareMSO is one of the top-notch medical billing companies in the United States. We have been delivering quality medical billing services for 12 years to elevate the value of our clientele located all across the world.
You may also like: The Role of Medical SEO in Online Marketing Your Medical Services
Image source: Rawpixel.com