Click here to get this post in PDF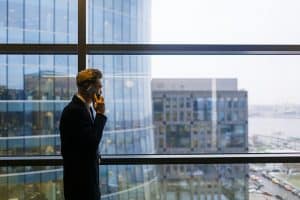 Since the global financial crisis of 2008, entrepreneurs have certainly had it tough when it comes to starting and maintaining a successful, modern business, not least because of how challenging it has been to access funding.
Now, though, the number of SMEs in the UK is growing as more entrepreneurs are finding their feet. As such, here are some of the key considerations which the entrepreneurs of today need to make when they start their own business.
Social Responsibility
Businesses used to be all about making a profit, sometimes at any cost, but that is not the case today. There are now plenty of innovative, small businesses which exist to have a meaningful impact on society, all the while generating a steady profit (this separates them from non-profit organisations).
The company Neptunus, for instance, which erects temporary buildings for clients to hire, ensures all its buildings are sustainable by making them out of both reusable and recyclable materials, as well as ensuring they have the Energy Label A. Both customers and shareholders now care about a business's social responsibility, so it should be factored into any modern business plan.
Technology
Technology has been advancing unbelievably fast over the last decade or two and has paved the way for countless opportunities for businesses around the world. Those entrepreneurs which have observed this trend and can leverage technology to accelerate and enhance their business operations stand a good chance of being successful.
From something as simple as cloud computing, which is already used by a huge number of businesses in some way or other, to something like AI, which is still being developed and explored, there is plenty to be excited about when it comes to the potential of technology.
Marketing
Another area of business which has changed greatly over the last decade or so is marketing. Nowadays, the majority of marketing is done online using digital marketing techniques and resources like social media. Using social media can go an incredibly long way in helping to promote virtually any business, as it can instantly reach a huge customer base for virtually no cost.
All modern entrepreneurs should consider how they can market their business to a global population which spends an increasing amount of time on the internet and social media, as well as how they can make their marketing stand out in a world which is saturated with marketing campaigns.
The entrepreneurs of today certainly have much to think about when it comes to setting up and running a business. That being said, the opportunities available to them have never been so abundant, so there is a real chance that they can create a successful, functioning business from scratch.
You may also like: Actionable Ways to Grow Your Business Today