Click here to get this post in PDF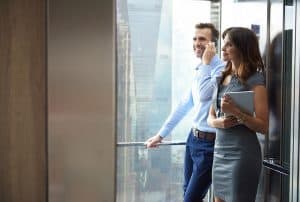 With thousands of businesses now in operation and potentially competing with each other, growth may seem hard to come by. It is true that many businesses fail within the first few years of setting up, a fact which may put a dampener on the aspirations of entrepreneurs across the world.
However, the opportunities for growth in the modern day have never been greater, and there are plenty of methods you can employ to take your SME to the next level, so here are some to consider.
Reinvestment
For a business to grow, it needs funding and often plenty of it. Many people acquire this through a third party lender such as a bank, but it is often limited, and when it runs out the business itself can run into trouble.
That is why regularly reinvesting some profits back into the business is of paramount importance if you want to grow and prosper. Whether buying new equipment, taking on more staff, or investing in finding a new serviced office/workplace using a company like Be Offices, it is best to start reinvesting as early as possible to maximise chances of success.
Marketing Strategy
As one of the most important facets of business, marketing should be taken very seriously by any entrepreneur/business owner. If your business has a sub-standard marketing strategy in place which does not make use of modern techniques, then it will be drowned out by those businesses which do.
Luckily, marketing strategies and platforms have never been so accessible or cost-effective than they are today. Social media, for instance, is completely free in most cases, yet it can be used to reach an enormous number of potential customers. Doing whatever you can to enhance your marketing strategy will go a long way in helping your business to achieve strong growth.
Connections/Networking
In a world which is becoming ever more interconnected and global, making connections within any given industry is also very useful in helping to bring your business forward. Often, a business will need to use the services of other businesses (such as a courier or software developer) in order to function effectively.
As such, having a wealth of business contacts who can be called upon for advice, services or even for future partnerships could be an invaluable resource, so attending some networking events may be an excellent step forward.
Going into business is rarely easy, and there will be many challenges along the way, but if you have in place a well-considered growth strategy, then you will certainly be improving your long-term odds. Make sure you analyse your business's financial health regularly and always keep your plan flexible and adaptable.
You may also like: The Key Considerations for Entrepreneurs of Today