Click here to get this post in PDF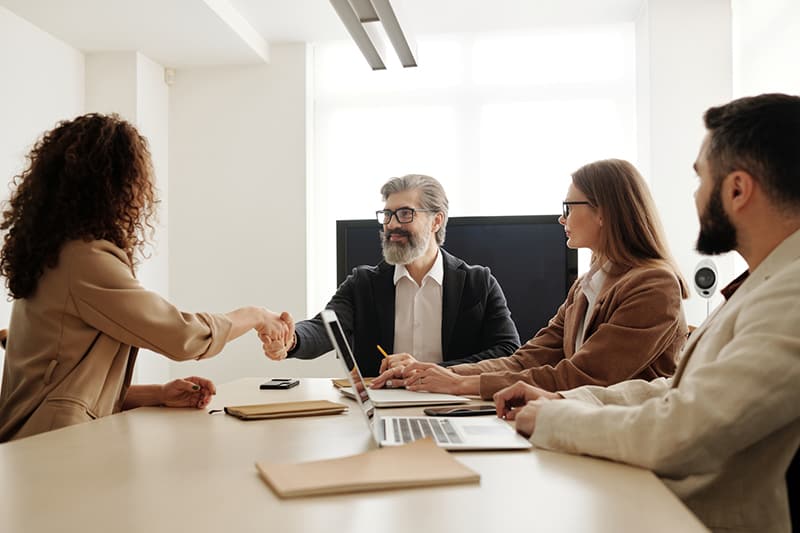 How Small And Medium Enterprises Sell Abroad
Small and medium enterprises that want to sell overseas traditionally have two choices:
Buy a stand at a trade exhibition.
Go through an intermediary, such as an export agency.
Yet in the past twenty years a wave of online marketplaces has surged, with the largest ones essentially becoming the giants of international trade. These are the likes of Alibaba, EC21, go4worldbusiness, Tradekey, Thomasnet, DHgate, Global Sources, eWorld Trade.
Some of them may be more skewed toward a certain country, but they all operate at a global level and basically work in the same way. An SME creates its page on the platform, exactly as it would build a stand at a trade fair, and then processes the orders from buyers interested in its products.
One order, one batch of products sold. If an SME sells machineries on Alibaba, one order from a client in Japan could mean one machinery sold, one from the US that another couple of machineries have gone.
So far, so good.
However, some SMEs may be interested in establishing long-term relationships with their business partners: a company may be looking for a subcontractor for a new line of product, or be seeking a distributor to penetrate a foreign market (or simply a new regional market if the country is big enough, as it is the case in the US). All with a long-term horizon.
To satisfy this need, in the last ten years a new generation of marketplaces have emerged: here I mention three platform of this type that SMEs can use effectively to find business partners abroad.
3 Online Marketplaces That Focus On Long-Term Partnerships
All three marketplaces share some common features: SMEs post opportunities about what they are looking for and receive messages from interested parties. The beauty of this process is that it gives a great level of flexibility to the company: for example, a business may be searching for a manufacturer in Poland, while at the same time be looking for a retailer in Germany, and also seeking the outright acquisition of a wholesaler in the Netherlands.
Since in all cases posts are anonymous, these websites strive to implement a minimum selection when a new company signs up to the platform.
Here is a description of the three marketplaces, with a summary of their pros and cons.
Opportunity Network
Also called ON, this marketplace was established in 2014 and boasts a portfolio of thousands of highly selected businesses. In fact, businesses cannot join ON as if they joined any other online service: in order to register, companies must be invited by a bank that partners with the marketplace.
While this assures a high level of trust within the network, it also limits its potential as a global marketplace: most recently ON is also turning to small businesses, but up until now its minimum requirement for a single deal was as high as one million US dollars, off limits for most SMEs!
Pros
High profile of registered users.
Cons
Difficult to join, which limits its potential.
Until recently off limits for most small businesses.
Enterprise Europe Network
Backed by the European Commission, Enterprise Europe Network (EEN) is a government-owned pan-European marketplace. Established roughly ten years ago, it is the oldest of this new generation of marketplaces, and currently counts more than 6,000 partnership opportunities from the whole of Europe (also the UK and Switzerland are included). Plus, it is free.
The only problem with EEN is that, while getting admitted immediately, companies cannot interact with each other directly but have to go through an intermediary: in EEN's jargon, a partner. This is usually a governmental agency or a not-for-profit organization, whose first priority, as you may be thinking already, is not rushing to close your deal.
Pros
Large pan-European network.
Government's control through partners makes almost impossible to incur in fraud or scam.
Cons
No possibility of direct contact as companies have to go through intermediaries, which makes the whole process long and tiresome.
Globartis
Founded in 2018 in Europe, Globartis has tried to differentiate from its older cousins by being a 100% technology-driven platform. In fact, there are no partners, banks, or governments involved in the registration process: companies are required to give information about their businesses and are admitted based on the marketplace's algorithm. Moreover, the minimum deal on the platform is as little as 10,000 US dollars, therefore it is accessible also by micro businesses.
However, being the youngest one has its drawbacks: the platform has the lowest amount of opportunities among the three, and, whilst it strives to expand beyond its domestic market, it is still focused mainly on Europe.
Pros
Technology-driven platform with no intermediation.
Accessible also by micro businesses.
Cons
Lowest number of opportunities available on the platform.
---
How to Take Your SME to the Next Level
---
Author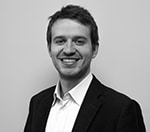 Alessando Lazzaro is an entrepreneur and business professional. After years of experience in Southeast Asia and Central Europe as a business advisor, Alessandro founded Globartis, a growing B2B marketplace where small and medium enterprises can find partners, trade real estate, and raise or invest capital.
Image Source: Pexels.com