Click here to get this post in PDF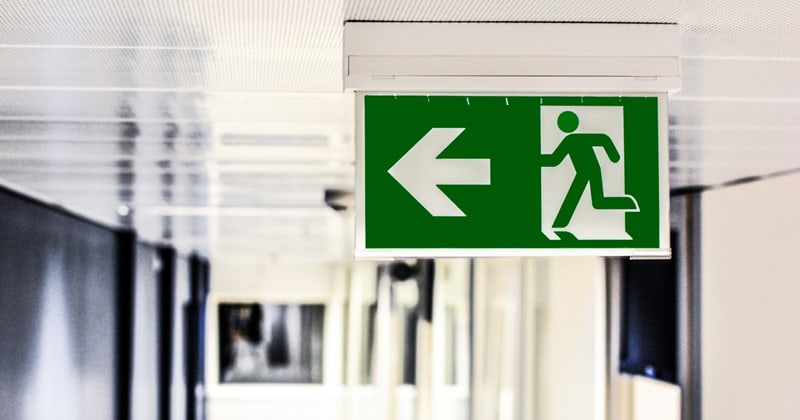 Being your own boss is amazing, right? What can be better than this! Starting your own business allows you to become your own boss as you'll be the one deciding instead of waiting for other people to tell you what to do. Aside from this, running your business can also become your platform to achieve financial stability and work-life balance.
Amidst all the excitement, let's not forget that this power is accompanied by a hell lot of responsibility, be it towards your work, workplace, or towards your employees. For one, you need to make sure that all of your products and services pass the standards set by the authorities. Producing anything that's substandard or even illegal can put your business's operations on the line.
Talking about your responsibility towards employees, it not only revolves around their work but also their health and safety. As a business owner, it's your responsibility to ensure that your employees remain physically and mentally safe when working for your company. Exposing your employees to hazardous wastes or environment can lead to litigations that can eventually become the reason why your business will be closed.
The Occupational Safety and Health Administration requires every employer to provide a hazard-free and safe working environment to its employees. As it is, such an environment pumps up the employees' productivity because they are assured of their well-being.
If you thought your workplace environment is safe for your employees, it's time to think again. (Unless you are fulfilling the legal health and safety requirements that you ought to do.)
Doing so is not a cumbersome task. All you need is to spare some time and put in some effort. You can also hire professionals, such as RISG Solutions, to help you out. Both of these techniques will ensure that your employees remain safe and that your business continues to operate for the longest time possible.
If you've got a thorough workplace inspection carried out wherein all potential risk hazards (if any) related to your business could be identified, you're already a step ahead.
A workplace inspection is vital in every business because it'll help you assess the possible risks or accidents that your employees might face when they're working for your company. The earlier you can identify these risks, the easier the solutions it'll require from you. Conducting a workplace inspection as soon as possible will also prevent accidents from happening, allowing the business to save money and boost its productivity in the long run.
For instance, you're a commercial baker. Some of the health risks for your employees are inhaling flour dust that could lead to choking or asthma, lifting heavy stuff that could lead to severe injury either on the hands or back. And, let's not forget about slipping accidents too.
Once you've identified such potential risks, you need to take measures for their prevention.
After you've successfully identified the hazards associated with your business, you need to make sure that your employees are prepared to tackle them. This is where employee training comes into play.
You may conduct training sessions so that employees are able to act in a better manner in the case of an emergency. Provide them with written material for the same so that they can look and memorize things whenever they want to. Besides, many large businesses also invest in health and safety training courses for the same.
If you don't want to be held accountable for any mishap taking place in the workplace, it's better to invest in health and safety practices and keep your employees safe.
Providing training to your employees might cost money from your pocket, but if you come to think of it, the money you'll pay for their training is actually a cost-effective investment. Through training, your employees will know how to take care of themselves while working and utilize any machines or equipment you might have in your business.
And, if you're already doing it, there's nothing better than this!
According to UK law, an employer's liability insurance must cover their employees and that too by an authorised insurer.
God forbid but what if any of your employees get injured while working in your premises. It will be you who shall be accountable for it as it happened in your workplace. In such a case, an employee can claim compensation if you don't have insurance.
That said, you can understand how important the employer's liability insurance is. So, make sure to get one, no matter if you are a family-owned business or not.
Conduct sessions and invite feedback
No matter if you are a large organisation or small, you must conduct health and safety sessions and encourage employees to be a part of them. Invite feedback and ask for their suggestions on the ways to maintain safety in the workplace and eliminate potential risks. It'll be easier for you to keep your business healthy and safe if everyone from your workforce participates.
Besides, it's in the best interest of everyone if you provide first aid training to the employees so that they are prepared to deal with emergency situations.
Final Word
Aforementioned are some inexpensive ways that can help make your workplace safe and healthy for your employees.
Please remember that your employees are the most important assets so, make sure to protect your greatest resource. Kindly don't do it just for the sake of doing or because you're legally obligated to do so. 
If you need any assistance regarding this, you can get in touch with the best health and safety consultants in Derby too. They shall be more than happy to help!
You may also like: Features to Look for in Safety Workwear