Click here to get this post in PDF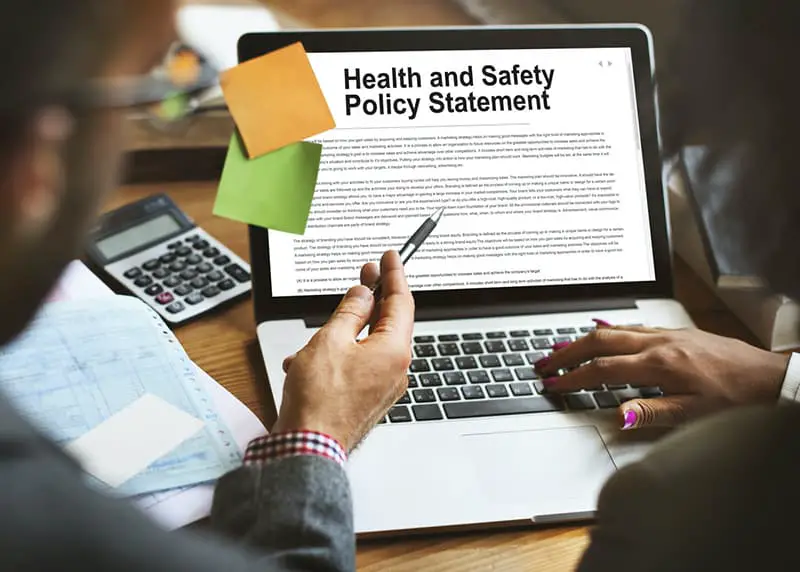 As an employer, when you're busy juggling all your different roles, it's easy for the health and the safety of your employees to take a backseat. When in reality, without a happy and content workforce your business would struggle to turn a profit.
Keeping your employees happy isn't just about treating them to lunch and rewarding them with incentives and accolades (although this will help) = if you as an employer can demonstrate and instill a safe working environment, where employees can get on with their jobs without fear of injury or death, then your staff will feel content and respected. Thus, creating a more proactive workplace. Accidents at work can result in severe consequences, so it's in your best interest to look after your employees – speak with a local Manhattan personal injury attorney if you've been injured and it could have been avoided.
Here we'll explore some effortless ways employers can inspire safety in the workplace.
Understand the risk your employees are taking
Do you really know what it's like on the factory floor? Or what it's like lifting those heavy loads and operating the machinery? If you don't, then how can you possibly understand the risks that your employees are taking every day? By getting involved and placing yourself in your employees' shoes, you can see and experience for yourself the hazards your workforce is facing. You can then reduce these hazards quickly and competently.
Keep things stress free
Every job has its stressful moments, but as an employer, you should be focusing on ways to reduce workplace stress. When employees become frustrated, they're more likely to make mistakes which could lead to accidents in the workplace. Encourage your staff to take holiday days and try to spread out the workload as much as possible. If the stress is related to tense relationships in the workplace, then focus on getting these resolved so everyone can get back to work!
Encourage your staff to take breaks
Whether they're typing away at their desk for hours, or they're lifting heavy materials or working heavy machinery, encouraging regular breaks will keep everyone fresh, alert, and keep them concentrating. The fresher everyone is, the happier and safer they'll be.
Training
Regular training means that your staff are less likely to injure themselves. They'll have confidence in their work and take pride in doing things properly. New employees will have had some sort of training as part of their induction, however, every employee should revisit their training regularly to ensure they haven't fallen into bad habits and that any changes in health and safety are being implemented.
Make yourself approachable
If you choose to make yourself an approachable and amicable employer, then your employees are much more likely to come to you with problems in the workplace. Whether they need new safety equipment, they're worried about a particular aspect of their role of they're struggling to cope with their workload, the more approachable you are, the easier these issues can be resolved.
Final thoughts…
No employee should be putting their health at risk when they go to work each day. Ensure you're looking after your employees and investing in their safety.
Also read: How Incremental Health and Safety Improvements can Increase Productivity
Image source: Rawpixel.com